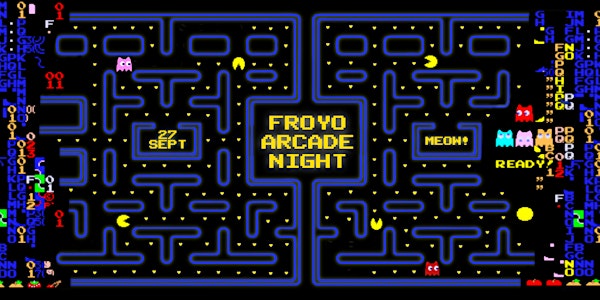 Froyoverse Arcade Night
Froyoverse is coming to Singapore! We are hosting froyo arcade night on 27 Sept from 8pm to 11pm
When and where
Location
Level Up 3A River Valley Road ##02-04 Singapore, 179020 Singapore
About this event
Froyoverse is hosting an arcade-themed social networking event on the 27th of September 2022 during the Token 2049 conference week to bring together the NFT Community to connect, collab and have fun together!
Get ready to relive classic arcade games in this fun-filled Froyoverse event. Create great memories and build long lasting friendships with FroyoCat, Froyokitten holders, project founders, artists, collecters, developers and non-crypto natives and more.
*When you attend this event, you enter an area where photography, audio, and video recording may occur. By entering the event premises, you consent to such recording media and its release, publication, exhibition or reproduction.*
Do note that this does not guarantee your admission and a confirmation will be send to your email address upon successful application.
*Event Notice*
You are encouraged to arrive early to Froyo Arcade Night and the first 300 attendees / froyokitten holders will be given free drink tickets as well as froyo bills for arcade prize merchandise redemption.
Official Links:
Website: https://froyoverse.io/
Twitter: https://twitter.com/froyoverse
Discord: https://discord.gg/froyoverse
Telegram: https://t.me/froyoarcadenight
Official Partners:
ARC
Anata
Axolittle
Chubbiverse
Cupcats
Hologram
Squishiverse
Tasty Toasties
Tubbycats
Voyage