Description
In the heart of the Lakeview community, in the shadows of Wrigley Field, the 3rd annual Frost Fest, presented by the Northalsted Business Alliance, is the Northalsted Winter Warm-up! This area known as one of Chicago's most dynamic entertainment districts offers this winter party as the cure for anyone's cabin fever, with activities for everyone! The area consist of some of Chicago most notable restuarants and bars and is a favorite to the city's northsiders.

Frost Fest boasts Lakeview's largest craft beer festival on Saturday, February 25th featuring 40 local brewers serving their most famous craft beers in a 5,000 square foot HEATED tent! 2,000 attendees can dance the afternoon away with live music and sample up to 15 beers at one of two tasting sessions. Visit northalsted.com for more information.
Two session available:
1:00pm to 4:00pm
6:00pm to 9:00pm

Each ticket includes: one wristband for entry to restricted access tasting area, (15) 3-oz tasting tickets, and one souvenir tasting glass. The first tasting session is from 1:00PM-4:00PM on Saturday, February 25th. *Must be 21 years of age or older with valid ID to redeem. All sales are final. Admission and tickets are session-specific and are non-transferable. Tickets may not be shared. Unused tickets may not be returned or redeemed for cash back.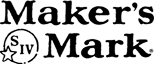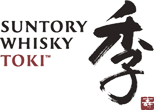 As the committee finalizes its selections for this year, this is a sample of last year's tastings:
Lagunitas (Chicago, IL)
IPA

Pils

Daytime

Capp Stout

Sucks

Censored
Angry Orchard (Cincinnati, Ohio)
Crisp Apple (Table 1)

Stone Dry (Table 1)

Knotty Pear (Table 2)

Old Fashion (Table 2)

The Muse (Table 2)
Coney Island (Brooklyn, NY)
Hard Root Beer

Hard Ginger Ale

Hard Orange Cream Ale
Curious Traveler (Burlington, VT)
Grapefruit Shandy

Lemon Shandy
Sam Adams (Boston, MA)
Bostom Lager (Table 1)

Rebel Grapefruit IPA (Table 1)

Cold Snap (Table 1)

Nitor White Ale (Table 2)

Nitro IPA (Table 2)

Nitro Coffee Stout (Table 2)
5 Rabbit (Bedford Park, IL)
Huitzi Hibiscus Ale

5 Vulture Oaxacan – Style Dark Ale
Ale Syndicate (Chicago, IL)
Anchor Brewery (San Francisco, CA)
Around the Bend (Chicago, IL)
Silk Road American Pale Ale
Brooklyn Brewery (Brooklyn, NY)
Sweetwater (Atlanta, GA)
Urban Legend (Westmont, IL)
Public Transport: The Halsted Bus route number 8 takes you to the front entrance of the event at Halsted and Waveland or the Addison Bus number 152 which is one city block from the entrance. The site is also reachable by the CTA El (train) system Blue Line Stop (adjacent to Wrigley field) which is three blocks west of the entrance of the event.
Parking: There is metered parking in and around the event site. Areas close to the event site on the street are Halsted Avenue between Addison Street and Irving Park Road and on Broadway from Halsted to Addison. The closest public parking lot is at 808 W. Addison, one block south of the event.
This is a high traffic area and Taxi's are generally available every two minutes.