Description
This event will be an honest exchange of love and encouragement.
A panel of women from different walks of life will be brave, and share some of the #FEARS that have stood between them and their GOALS.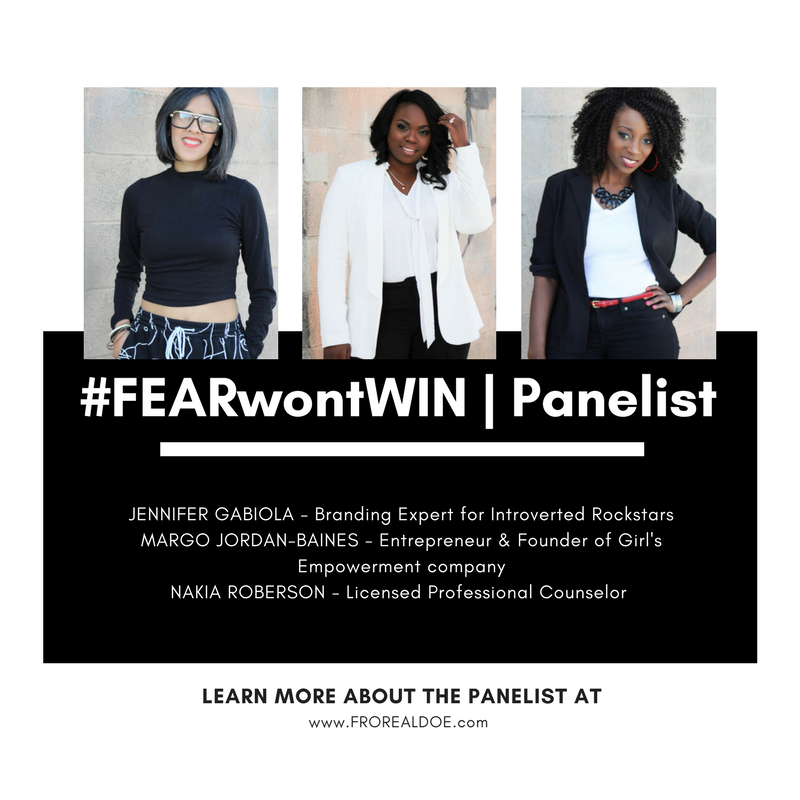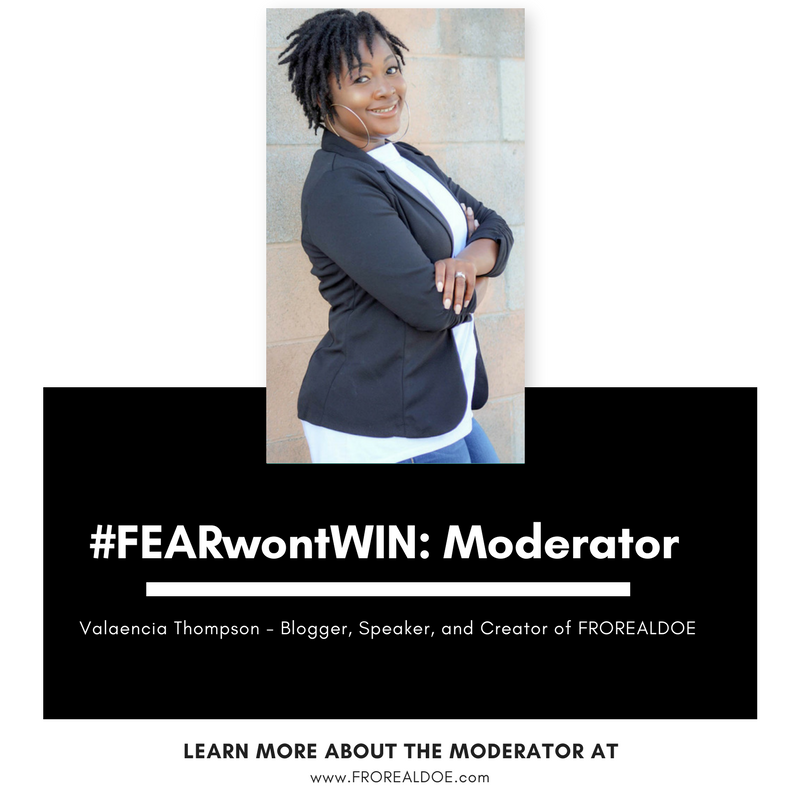 These women will share stories of how they overcame stuggles and continue to do so daily, making the best out of the life they were blessed with. We will engage in a panel discussion with the audience, and help you identify and diminish your #FEARS too. This will be a very interactive discussion, followed by a cocktail hour where guest will get to know one another and the panelist better.
Our mission is for guests to walk away from this event ready to stop holding themselves back out of FEAR. It is time to LEARN to take actions that will push you forward instead of HOLDING YOU BACK.
Surrounded by inspiring art on the walls, love in the room, and hope in our hearts...together we will prove that #FEARwontWIN!