Description
In this BBC One documentary, Chris and Xand van Tulleken—doctors, British television presenters, part-time aid workers, and twin brothers—see for themselves what conditions are like for migrants fleeing through Europe at the height of winter. They travel to Lesbos in Greece, through the Balkans, and on to Berlin and Calais, France, to understand what's being done on a medical and humanitarian level in response to the refugee crisis. Spending time with medics, volunteers, and refugees themselves in camps and clinics and along the route, they gain invaluable firsthand insight into the lives of people who have been through no fault of their own, forced from home.
The screening will be followed by a moderated discussion and Q&A with MSF staff who have recently worked in the region.
Panelists include:
Nabil Al-Tikriti, vice-president for MSF-USA board of directors.
Nabil Al-Tikriti has worked with MSF since 1993 as a field administrator, logistician, context analyst, and deputy head of mission in Somalia, Albania, Iran, Turkey, Jordan, and Syria. An active member of the MSF-USA Association since its creation, he was first elected to the US Board of Directors in 2011. He has also served as a consultant and election monitor at a number of field locations in Europe, Asia, and Africa.
An expert on the modern Middle East, Iraq, and Turkey, Dr. Al-Tikriti is currently associate professor of Middle East history at the University of Mary Washington. He holds a bachelor's degree in Arab studies from Georgetown University, a master's degree in international affairs from Columbia University, and a doctorate in Ottoman history from the University of Chicago. He has also studied at Bogaziçi Üniversitesi in Istanbul, the Center for Arabic Studies Abroad in Cairo, and the American University in Cairo. Dr. Al-Tikriti is the recipient of several grants and scholarships, including a Fulbright, a United States Institute of Peace fellowship, and a grant from the National Endowment for the Humanities/American Research Institute in Turkey.
Additional panelists and a moderator to be named later.
NOTE: Seating is available on a first-come, first-served basis. Please arrive early. If you have not checked-in prior to five minutes before the start of the panel, your reservation is no longer guaranteed.
For parking and directions, click here.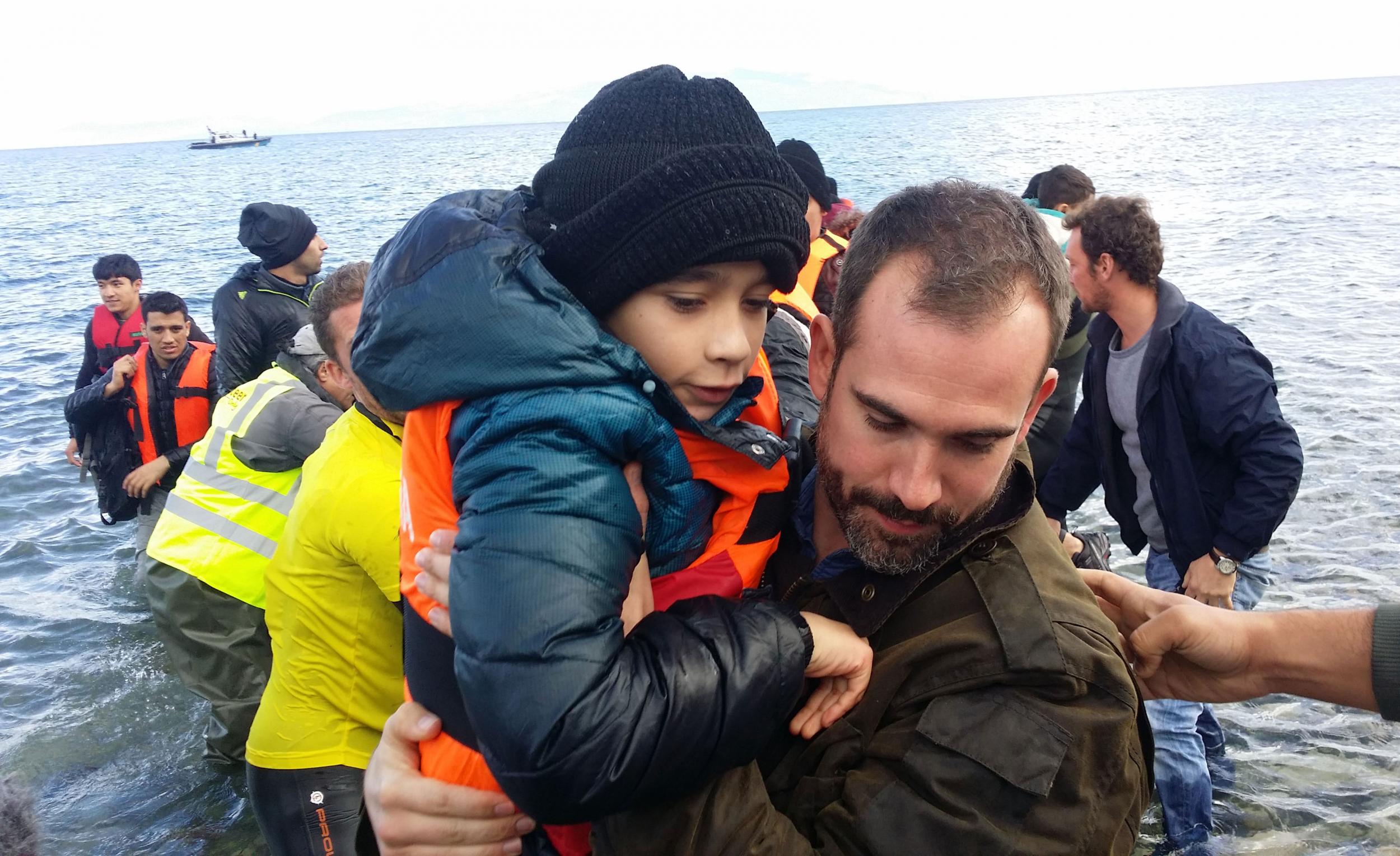 About Forced From Home:
Presented by Doctors Without Borders, Forced From Home is a free interactive exhibition designed to raise public awareness of the world's 65 million refugees. With an experienced Doctors Without Borders aid worker as your guide, you'll see, hear, and interact with images, stories, and materials gathered from refugee camps, rescue missions, and emergency medical projects around the world. Gain a deeper understanding of the global refugee crisis, the challenges faced by those who have been forced from home, and the humanitarian assistance offered by Doctors Without Borders.
To register for a tour of Forced From Home in Philadelphia, visit this web page.
Learn more about MSF's work with refugees and IDPs here.