From Wall Street to Silicon Alley

Monday, October 26, 2015 from 7:30 PM to 9:00 PM (EDT)
Event Details
From Wall Street to Silicon Alley
Monday, Oct. 26th @ 7:30pm | Cooley LLP

A roundtable discussion with former investment bankers and finance professionals who made the leap into the world of startups
Investment bankers are becoming a driving force behind many of today's successful startups. If you're tired of building excel models, editing powerpoints and running "scenarios" then join four reformed investment bankers as they discuss their journey from Wall Street to Silicon Alley and learn how you too can make the leap.
---

Roundtable participants:
Jono Schafler, LAUNCH / M.Gemi -
Jono is VP of Strategy at LAUNCH , an e-commerce startup studio formed in 2014 by the Founders of Rue la la.  Jono is also Head of Strategy at M.Gemi, a venture-backed direct-to-consumer Italian luxury brand introduced by LAUNCH in 2015.  Prior to joining LAUNCH, Jono was an Associate at Lee Equity Partners, a $1b middle-market private equity fund where he focused on investments and portfolio operations in the retail and restaurant spaces.  Jono began his career at Morgan Stanley, where he was an Analyst in the Natural Resources Group. Jono received an MBA with Distinction from Harvard Business School and a BA Magna Cum Laude from the Duke University.


Neha Chauhan Woodward, Blue Apron -
Neha is the founder of Willowbrook, an eCommerce toy company. Prior to Willowbrook, Neha was a Marketing Manager at Blue Apron, a food start-up delivering over 4 million meals a month across the country. Neha previously served as CFO of DANNIJO Jewelry. She started her career in investment banking at JPMorgan. Neha has a BA from Harvard University and MBA from Stanford Graduate School of Business.
Yassine Boukadoum, SmartAsset -
Yassine is a Senior Product Manager at SmartAsset, a personal finance company that uses proprietary software to answer questions about common personal finance dilemmas from buying a home to planning for retirement to investing. Prior to SmartAsset, Yassine was an Investment Banking Associate at Stifel Nicolaus Weisel where he worked on executing M&A and IPO transactions in the Consumer & Retail sector. Yassine received his BS in Commerce with Distinction from the University of Virginia. 

Moderator: Sameer Syed, Tremor Video -
Sameer was most recently Director of Corporate and Business Development at Tremor Video, an ad tech platform for video advertising.  Previously, Sameer was at ad tech startup, Genesis Media, where he was responsible for business development and partnerships.   He began his career as an investment banking analyst at J.P. Morgan and also spent a year in JPM's internal consulting program. Sameer is the organizer and founder of the "Wall Street to Silicon Alley" quarterly roundtable. He received a BA in Economics from the University of Michigan.
---

Special thanks to our roundtable sponsor: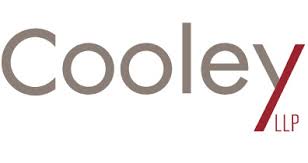 Cooley works with startups to launch dynamic new ventures and take them forward. They have been at it since the venture industry began, having formed America's first venture fund in Silicon Valley.

http://cooley.com/emergingcompanies
When & Where

Cooley LLP
1114 Avenue of the Americas
New York, NY 10036


Monday, October 26, 2015 from 7:30 PM to 9:00 PM (EDT)
Add to my calendar
Organizer
We are a community of current and ex-finance professionals bridging the gap between finance and tech.
Established in 2012, we have been holding various events that help bring together the finance and tech/startup communities in New York City.  
For more information contact us at info@wallstreettosiliconalley.com or visit www.wallstreettosiliconalley.com