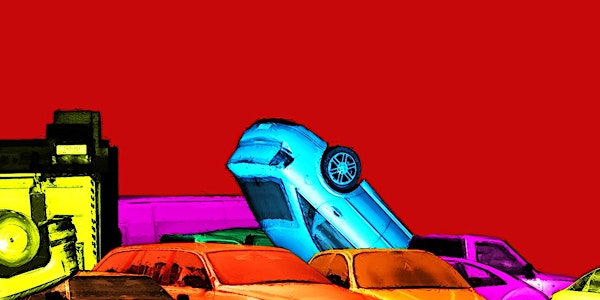 From the Street: Median in Conversation
When and where
Location
WUHO 6518 Hollywood Boulevard Los Angeles, CA 90028
Description
Join the LA Forum for a discussion about LA culture as experienced from the street and expressed in media in conjunction with our summer exhibition Median. On view through August 25, the experimental moving image installation—a Los Angeles of drive-by impressions—distills the city into the canned personas that it projects to its passers-by.
Panelists include:
Johanna Blakley,The Norman Lear Center, USC Annenberg School for Communication and Journalism
Naomi Iwasaki, Los Angeles Mayor's Office, Great Streets Program
David Ulin, author of Sidewalking: Coming to Terms with Los Angeles
Andrew Wilcox, Professor of Landscape Architecture, Cal Poly Pomona, and contributor to LAtitudes: An Angeleno's Atlas
Bill Ferehawk and David Hartwell, Median creators
Members Only: The Making of Median
3 p.m. / August 7, 2016 / WUHO Gallery
Immediately preceding the panel discussion, Bill Ferehawk and David Hartwell, give an insider tour of the work behind Median by sharing insights on their process and running clips of cut scenes.