From the Stacks - Wm. Still, the Underground Railroad & Abolition in Penna.
A panel discussion examining Still's role as an abolitionist in Philadelphia and how it compared to the movement throughout the state.
About this event
Philadelphia was considered one of the most racially intolerant and segregated cities in the northeastern United States throughout most of the nineteenth century. Activists such as Octavius Catto and William Still worked through organizations such as the Pennsylvania Abolition Society to tirelessly fight for the civil rights of African Americans.
In addition to his work with the Pennsylvania Vigilance Committee, William Still would go on to help 1,000 enslaved people to freedom as a conductor on the Underground Railroad. Still's Journal C, found within the records of the Pennsylvania Abolition Society at HSP, records detail about the people he helped, and later served as source material for his published work, "The Underground Railroad." To commemorate Still's 200th birthday, join us on October 5 for a panel discussion examining Still's role as an abolitionist in Philadelphia, and how it compared to the movement throughout the Commonwealth of Pennsylvania.
Speaker's Bios:
Dr. Lucien Holness: Dr. Holness specializes in African American history and the early United States. His current manuscript project examines the making of free soil and black freedom, as well as the abolitionist movement in southwestern Pennsylvania from 1780 to 1865. It illustrates how geography (physical and political) influenced ideas about race and the types of strategies abolitionists favored in their fight against slavery and for black rights. The project also traces the origins of free labor ideology to 1780s southwestern Pennsylvania, when it was one of the first territories opened to westward expansion and where the place of black people remained uncertain.
He was recently a Consortium Dissertation Fellow (McNeil Center, 2018-19) and the Short Term Fellow Mellon Scholars Program in African American History,(Library Company of Philadelphia, 2017.) He currently is a professor of history at Virginia Tech.
Dr. Beverly Tomek: Beverly C. Tomek is the author of Slavery and Abolition in Pennsylvania (Pennsylvania Historical Association with Temple University Press, 2021), Pennsylvania Hall: A "Legal Lynching" in the Shadow of the Liberty Bell (Oxford, 2013), and Colonization and Its Discontents: Emancipation, Emigration, and Antislavery in Antebellum Pennsylvania (NYU, 2011). She has also written about antislavery, African recolonization, and women's history in articles that have appeared in American Nineteenth Century History, Pennsylvania History: A Journal of Mid-Atlantic Studies, the Pennsylvania Magazine of History and Biography, and the Canadian Review of American Studies.
She has conducted research at the Historical Society of Pennsylvania and the Library Company of Philadelphia as an Andrew Mellon Dissertation Fellow (2003) and as an Albert M. Greenfield Foundation Fellow (2009).
About this Series:
This program is part of HSP's virtual programming series: "From the Stacks," which highlights topics or materials from HSP's collections. Our collections contain over 21 million items, encompassing centuries of American history. This series, held over the Zoom platform, will feature author talks, living history performances, conversations with staff, and more!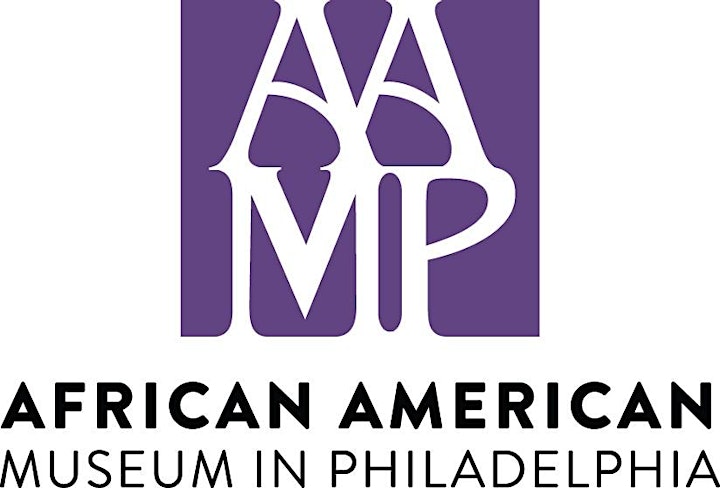 Organizer of From the Stacks - Wm. Still, the Underground Railroad & Abolition in Penna.
The Historical Society of Pennsylvania is one of the oldest historical societies and one of the largest family history libraries in the nation. Following a complete merger with the Balch Institute for Ethnic Studies, HSP is also a leading repository of immigrant and ethnic history. It is second only to the Library of Congress for material on the nation's founding and is the country's third most popular destination for genealogical study. With approximately 21 million records including manuscripts, graphics, and books that span over 350 years of history, HSP is an invaluable resource for learning about our past.

HSP serves thousands of on-site visitors each year. It also offers a research-by-mail service and extensive online resources, including a library catalog, finding aids, digital collection, and curricular materials. HSP hosts educator workshops and public programs, and publishes a quarterly scholarly journal. To learn more about HSP or to become a Friend, visit us at www.hsp.org.
Code of Conduct
We're committed to providing a safe and welcoming environment at all of our programs. Attendees, speakers, sponsors, staffers, and volunteers at HSP events are required to abide by our Code of Conduct.
Photography and Videography
Many of our programs are photographed or videotaped for scholarly, educational, and promotional use. By attending an event hosted by HSP, you give your consent to be photographed and videotaped. Footage of children under 18, however, will not be used without written consent from a parent or guardian.