From the San Diego Diagnostic Beach to the French Mediterranean Diagnostic Bay: Testimonials about market access and valorization opportunities in Diagnostics

Tuesday, November 27, 2012 from 5:30 PM to 8:30 PM (PST)
Who's Going

Loading your connections...
3 of your friends are going.
Share it to get more people on board!
Share

Sara Haughty
San Francisco, California

Luke Picard
London, United Kingdom

Rick Vespucio
Florence, Italy
Event Details
When:
Tuesday November 27th, 2012
What:
From the San Diego Diagnostic Beach
to the French Mediterranean Diagnostic Bay:
Testimonials about market access and valorization opportunities
in Diagnostics
Where:

(Building #12 - former Sidney Kimmel Cancer Center Audirorium)
10905 Road to the Cure
La Jolla, CA 92121
Program:

5.30 PM : Registration & Networking

6.00 PM : Welcome remarks and Introduction
- Stephane Richard, Ph.D., President @ French BioBeach
- Jennifer Baron & Jacquie Berthe, Ph.D., President @ Eurobiomed
- Celine Jacquet & Philippe Stefanini, President @ Team Cote d'Azur
- Matthieu Vis @ Provence Promotion
- Jean-Luc Balzer, MBA, MSc Diagnostic and Biomarkers Business Development Manager @ Accelerator of Technology South-East
6.15 - 7.00 PM : Nice Marseilles testimonies
Moderator: Cornelius Diamond, Ph.D., CEO @ Prediction BioSciences
- Pablo Gluschankof, Ph.D., CEO & CSO @ Amikana Biologics
"Drug Resistance Analysis: An innovative phenotypic approach"
- Veronique Braud, Ph.D, Research Director @ Institut de Pharmacologie Moleculaire et Cellulaire
"Innovative approaches for the treatment of cancer, pain or depression"
- Maxime Moulard, Ph.D, CSO @ Biocytex
"Biomarkers: From clinical research to in vitro diagnostics (IVD)"
- Yves Bordet, Ph.D., CEO @ Whidiag
"An innovative company in Infectious Diseases, located in Provence"
7.00 - 7.30 PM : Panel Discussion:
From France to San Diego : trends, strengths and business opportunities in diagnostic
7.30 PM : Cocktail and Networking
co-organized by 
and

Contacts:

Team Cote d'Azur - Céline JACQUET - cjacquet-at-teamcotedazur.fr
EuroBiomed -  Jennifer Baron - jennifer.baron-at-eurobiomed.org
Provence Promotion - Matthieu VIS - m.vis-at-provence-promotion.fr
MDER - Silvia Ferrari - silvia.ferrari-at-mder-paca.com
FBB - Estelle Benoit - +1 858 752 0745 - estelle.benoit-at-frenchbiobeach.com
FBB - Stéphane RICHARD : +1 858 342 6807 - srichard-at-frenchbiobeach.com
Biosketches:

- Jean-Luc Balzer, MBA, MSc Diagnostic and Biomarkers Business Development Manager @ Accelerator of Technology South-East (SATT)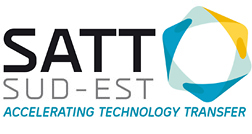 The interface between companies and public research in South Eastern France
SATT Sud Est (South East, in English), Accelerator of Technology Transfer, is focused on turning the discoveries and know-how of public research into solutions for the industrial sector. Reciprocally, SATT fulfills the needs of companies providing them with skills and technologies stemming from regional laboratories. Its core business involves bringing high-potential inventions developed by regional laboratories to readiness on legal (intellectual property), economic (market) and technical (proof of concept) levels.
SATT supports the development of companies, particularly regional SMEs, through partnerships with Competitiveness Clusters. It fosters an entrepreneurial mind-set by creating innovative businesses in the PACA region and Corsica, through partnerships with business incubators.
Stemming from the French Investments for the Future program, SATT is perpetuating the work initially started by Valorpaca in promoting public research.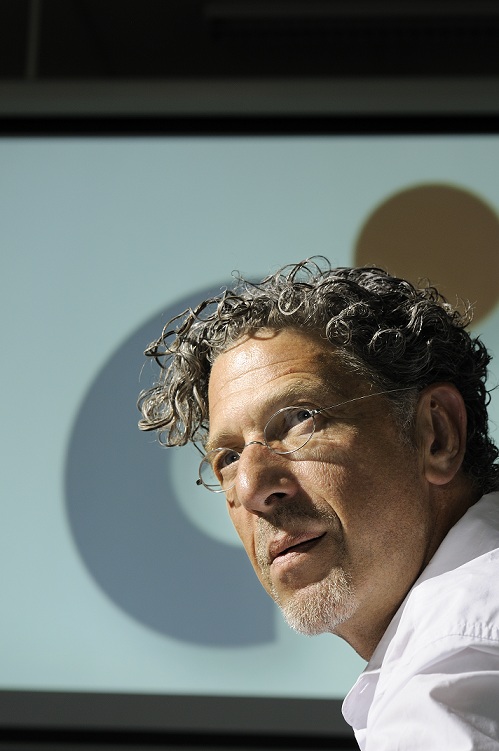 Pablo Gluschankof, Ph.D., CEO & CSO, Amikana Biologics
"Drug Resistance Analysis: An innovative phenotypic approach"
Pablo Gluschankof, Senior Research Scientist at the CNRS (French Scientific Research Agency) received his PhD in Biochemistry from the Paris VI University, France. On his return to France, after a 3-year postdoctoral period at Stanford University in California, he started to develop "user-friendly" biological systems using the yeast cell to answer complex biological questions. In the past few years, his research has mainly focused on pathogen-host cell interactions in HIV infection, and HIV resistance to antiretroviral drugs. He has also undergone entrepreneurship training at the HEC business school in Paris.

 AmiKana.BioLogics is a privately held biotech company incorporated in December 2007. It operates from laboratory space in the La Timone Faculty of Medicine in Marseille, France. Our goal is to improve the clinical management of patients failing therapy by providing tools for drug resistance analysis using the yeast cell. The implementation of AmiKana's tools will allow optimization of personalized medicine and improve drug development. AmiKana.BioLogics holds exclusive rights, on patent protected methods, to market the tools it develops.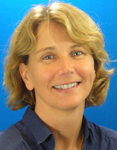 Veronique Braud, Ph.D. @ Institut de Pharmacologie Moleculaire et Cellulaire (IPMC)
"Innovatives approaches for the treatment of cancer, pain or depression"
Dr Véronique Braud, is a CNRS director of research at the "Institut de Pharmacologie Moléculaire et Cellulaire" (IPMC) in Valbonne, University of Nice-Sophia Antipolis where she leads a research group on the role and regulation of Natural Killer cells since 2001. Previously, she was awarded a Royal Society Research Fellowship in Oxford (UK) and obtained a MRC Career Establishment Grant to start her own laboratory within the MRC Human Immunology Unit led by Prof. A. Mc Michael in Oxford. She moved back to France in 2001 after being recruited by the CNRS and after obtaining a young investigator fellowship "ATIP Blanche" which allowed her to set up her own laboratory at IPMC. More recently, the group of Fabienne Anjuère joined her laboratory to extend the studies towards mucosal immunology. They now lead a group entitled "Immune regulations at muco-cutaneous surfaces" and focus their research on the study of the cross-talk between the epitheliums and the immune system associated with epithelial cancers
The purpose of the research undertaken in V. Braud's laboratory is to better understand how NK cells recognize their targets and their role in immune responses. V. Braud has a strong expertise on NK cell biology that is internationally recognized. Her work led to breakthroughs particularly to the identification of the ligands of two NK cell receptors: CD94/NKG2 receptors which bind to HLA-E (Nature, 1998; Science, 2000) and CD161 receptor which binds to LLT1 (Cutting Edge JI, 2005). More recently, she has developed anti-LLT1 mAbs and the sole mAb blocking LLT1/CD161 interaction. These mAbs have been used to determine LLT1 expression profile and the role of LLT1/CD161 interaction in the regulation of NK and T cell functions (JBC, 2010; JBC, 2011). She is now pursuing the development of therapeutic mAbs for the treatment of cancer.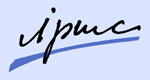 Over the last 20 years, the basic research in IPMC has provided an outstanding contribution in cellular, molecular & integrative biology. Expertise of IPMC scientists relates to pharmacology, neurosciences, Immunology, Functional genomics. They study key functions of the organism, linked with human pathologies of the nervous and cardiovascular systems, inflammatory diseases or cancers. Their work on normal or pathological biological entities has often contributed to the discovery and the development of new pharmacological approaches. For example some ion channels, receptors, hormones & toxins have been discovered and studied, and brought out specific cell responses to chemical, mechanical or biological stress. IPMC investigators also contribute to the development of new treatments against human diseases: cancers, neurodegenerative disorders (Alzheimer's, Parkinson's), cardiovascular & respiratory diseases, hypertension, inflammation, cystic fibrosis, obesity, stroke, depression, pain…
Neurosciences, pharmacology, cell biology, biochemistry, structural biology, integrative biology and functional genomics represent important axes of development for the future of our Institute. They will help strengthen the foundations of tomorrow's medicine.
Through numerous collaborations with clinicians, physicists, chemists, computer scientists and mathematicians, the IPMC teams have been developing original tools and methods of analysis, based on several advanced technologies: microscopy, sequencing of nucleic acids, physic-chemical characterization of proteins, functional phenotyping…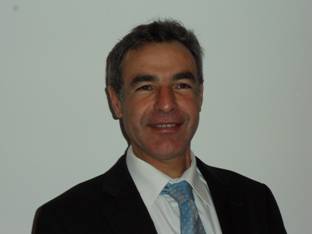 - Maxime Moulard, Ph.D., CSO @ Biocytex
"Innovatives approaches for the treatment of cancer, pain or depression"
Prior to joining BioCytex in 2001, he was Visiting Scientist at The Scripps Research Institute (TSRI), in La Jolla, from 1998 to 2000. His scientific interests led him to develop new methods to generate and characterize human monoclonal antibodies using phage-display technologies. He received his Ph.D. in Biochemistry from the University Pierre & Marie Curie (Paris, France) and completed his post-doctoral training at the Institute für Virology in Marburg (Germany). He has published over 30 original manuscripts, book chapters, patents and reviews and has been a regular contributor of original research to the field of protein interaction and signalling mechanisms.

BioCytex is a company that develops quantitative flow cytometry application kits. BioCytex is performing R&D and clinical investigations for major worldwide pharmaceutical companies. BioCytex is involved in developing RUO and IVD diagnostic tools that can be used in a large spectrum of diseases including cancer, inflammatory diseases and hemostasis. Maxime has been involved in establishing and managing major corporate collaborations and partnerships as well as numerous academic and institutional collaborations.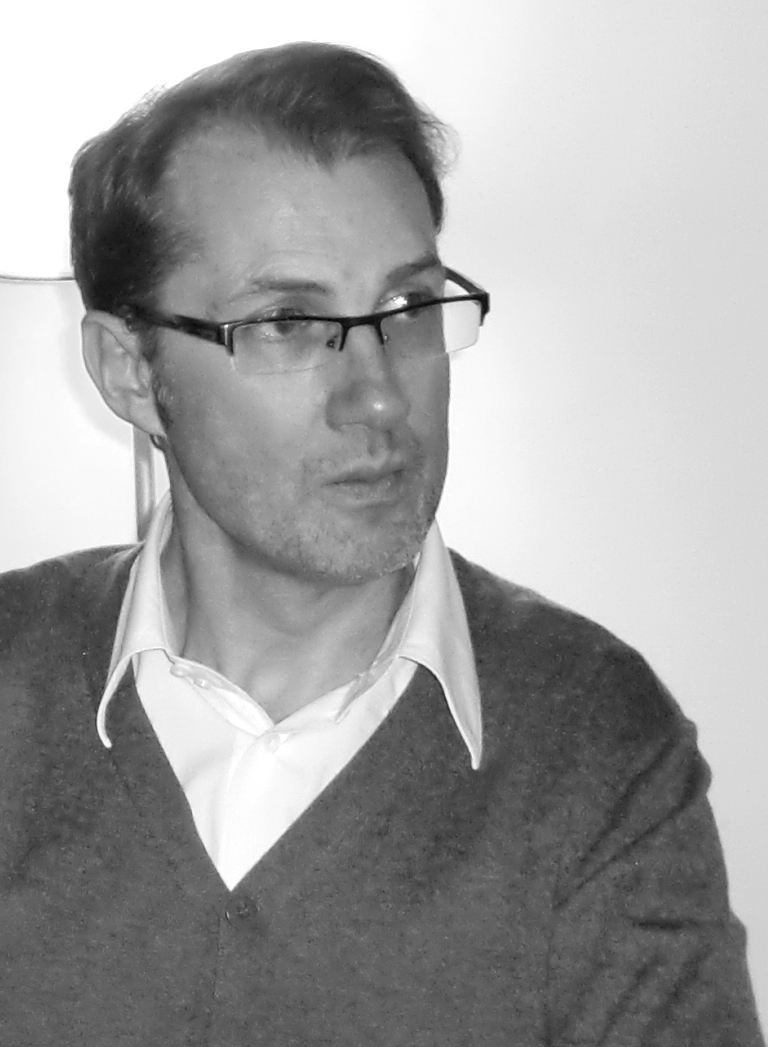 - Yves Bordet, Ph.D., CEO @ Whidiag
"An innovative company in Infectious Diseases, located in Provence"
Background: 
2003-2010: C.E.O SEROA-Blessings Group: International Company, R§D, Products and Services on health market (esp.Cytology-LBC)
2000-2003: General Manager LabBO Immunosystemes(French Company)
1998-2000:Sales & Marketing Manager Biochem Immunosystemes (subsidiary of Biochem Pharma, Canadian pharmaceutical company).
1996-1998: Key Account Director Abbott Diagnostic.
1988-1996: Abbott Diagnostic: Management, Sales, Marketing. 
1985-1988: Foundation Merieux, Inserm (Lyon): scientist (FGF).

 Company R&D oriented, in Infectious Diagnosis, (esp. Malaria), working with French Army Health Research, supported by FIND (Foundation for Innovative New Diagnostics) (www.finddiagnostics.org)
Whidiag is a young innovative company developing a new kind of rapid diagnostic tests (RDTs). We work with "Institute Pharo" in Marseille an internationally reference lab. in malaria. We will be able to sell in 2013-2014, a new type of malaria RDT, including five species of parasites, with different line (or spot) for each, with high sensitivity, high specificity and affordable prices. Our company is managed by former senior managers from groups such as Abbott, B and D, Biochem, St Gobain ... Winner in 2010 CNACETI award (Ministry of Research Price), DAP (Provence District Price) and hosted in an incubator for innovative companies.
Our technology: Using proteomics, we looked for the best biomarkers, in all circulating proteins of Malaria parasite, and identified new types of peptides for p.ovale, p.malariae and (on the way) p.knowlesi (3 of the least known). Now developing antibodies against these targets, we will be able to launch a new type of RDT soon. The company is also working on leishmaniasis, yellow fever, dengue virus, arbovirus.
Directions to the event: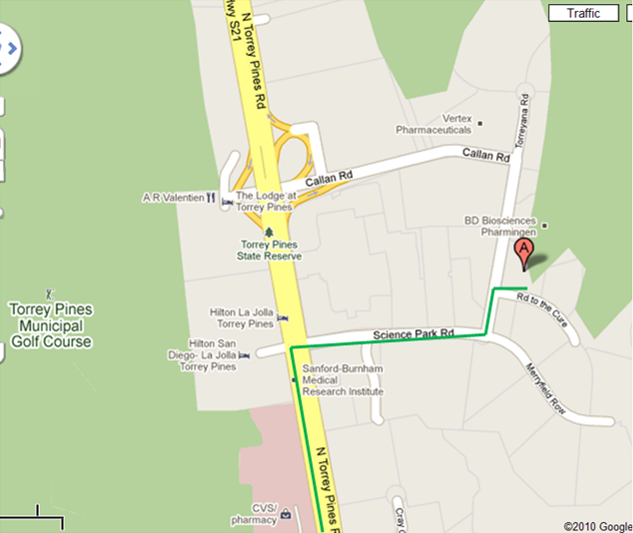 From I-5:
Exit Genessee Ave west.
Follow Genessee Ave up the hill, staying to the right.
At the top of the hill, Genessee curves to right, becoming North Torrey Pines Road.
Right onto Science Park Rd.
Left onto Torreyana Rd.
First right onto Road to the Cure.
Building #12 and parking is on immediate left.
Have questions about From the San Diego Diagnostic Beach to the French Mediterranean Diagnostic Bay: Testimonials about market access and valorization opportunities in Diagnostics?
Contact French BioBeach
When & Where

Sanford-Burnham Medical Research Institute
10905 Road to the Cure
San Diego, CA 92121


Tuesday, November 27, 2012 from 5:30 PM to 8:30 PM (PST)
Add to my calendar
Organizer
French BioBeach
French BioBeach is a San Diego based organization aiming at promoting scientific exchange and partnering between US and European biotech communities with a focus on France. http://www.frenchbiobeach.com
From the San Diego Diagnostic Beach to the French Mediterranean Diagnostic Bay: Testimonials about market access and valorization opportunities in Diagnostics