From The Community - For The Community - Corrib Lions Club Open Evening
Tue, November 15, 2016, 6:30 PM – 8:00 PM GMT
Description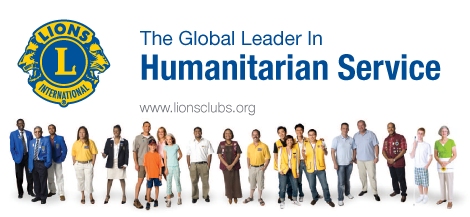 Are you from the community areas of east Galway City, Oranmore, Claregalway, Lackagh, Athenry, and/or Clarenbridge?
If so we want to meet you...
The Corrib Lions Club, the East Galway City and hinterland chapter of Lions Club International, the world's largest Service Club Organization is inviting you to our open eveining on November 15th at 6.30pm in the Ballybane Enterprise Centre.
We are looking for inspiration from you, the community and we want your insight and your help on what community projects you think we should be working on.
We are also interested in meeting with those who would like to get involved in helping out with any community initiatives as well as joining The Corrib Lions Club.
At this 'from the community, for the community' opening evening we'll give  abrief overview of what it i we do, some projects we have worked on and then we want you to share your ideas on what we could and should work on in the future.
We also have some goodies, a raffle and spot prizes to giveaway during the evening too.
If you're from the community and feel they're are some things that need to be done then this opening evening is your chance to come along and have your voice heard and help out your community.
Space is limited to registration is essential.
Look forward to seeing you there,
Derek Kerrigan,
President,
Corrib Lions Club
******
Here's some of the organisations, charities and initiatives we have worked with over the years. No doubt our work has had a positive effect on you, your family and/or your friends
Blue Teapot Theatre Company

Irish Autism Action

Bóthar
Cancer Care West

Irish Pilgrimage Trust

Niall Mellon Township Trust
Ceifin Centre

Our Lady's Children's Hospital, Crumlin

Trócaire
Claregalway and District Day Care Centre

Pieta House

 
Galway Community Counselling

 
Galway Diocesan Youth Services

 
Galway Rape Crisis Centre

 
Galway Volunteer Centre

 
Jigsaw Galway

 
Maree Musical Society

 
On The Road Again

 
St. Josephs Special School

 
Voices for Down Syndrome Galway

 
Western Alzheimers
Galway Hospice
Strictly Galway
Choir Factor
And many more...