From Suffering to Liberation: Navigating Stress, Hormones and PERIMENOPAUSE
About this Event
******************************************************************************************************
In light of current developments regarding COVID-19 virus, this event has been postponed to JUNE 15, 2020.
******************************************************************************************************
Are you super tired, stressed, or have become anxious all of a sudden? Is your partner getting on your nerves more than ever?
Is your body changing shape, your period inconsistent and moods more erratic?
Around the age of 40, something changes for women. We assume that these are just symptoms of our busy multi-faceted lives: the responsibilities of motherhood, aging parents, running the household and careers. Menopause is not yet on our radar, as we are still young, relatively speaking. Yet these changes that will eventually lead to the cessation our our menstrual cycle actually begin as early as the mid-thirties.
This is PERIMENOPAUSE, and the changes can cause more distress than is necessary.
Join us for an eye-opening talk and find out what you can do to thrive through these unpredictable changes in body and mind.
SPEAKERS:
Dr. Hillary McBride is a registered clinical counsellor working in the Vancouver area. She specializes in women's experiences and feminist therapy and is the author of Mothers, Daughters, and Body Image: Learning to Love Ourselves as We Are. Her findings from her doctoral research entitled Menopause as Metamorphosis: The Meaning and Experience for Women of Doing Well During the Menopausal Transition is something all women should be made aware of.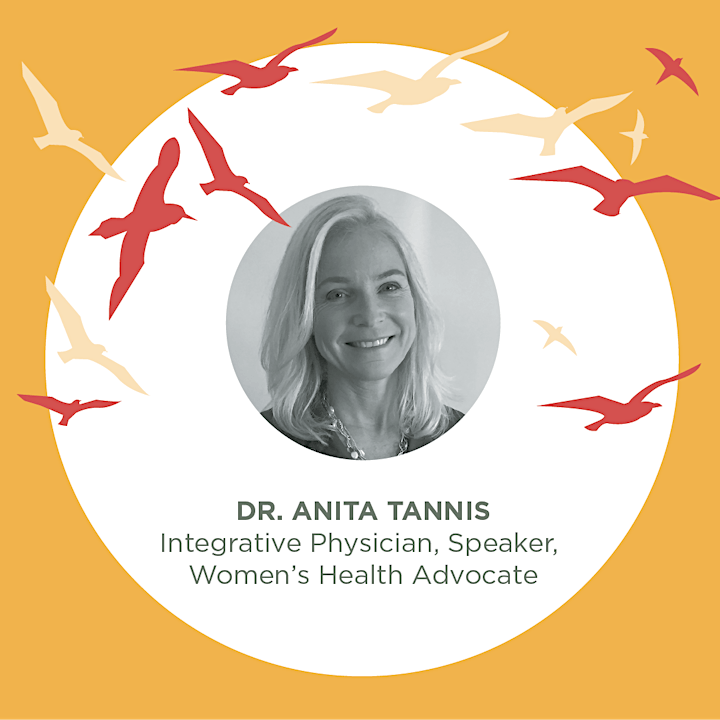 Until recently Dr. Anita Tannis led an Integrative and Functional Medicine based practice in West Vancouver treating peri- and menopausal women with whatever tools were necessary to create inner and outer balance: hormones, detox, diet, nutraceuticals, acupuncture, awareness, movement, meditation and conventional meds. She is a frequent speaker, an assistant Clinical Professor at the Dept of Family Practice at UBC, certified in Medical Acupuncture and has worked at Vancouver Community Health for 22 years.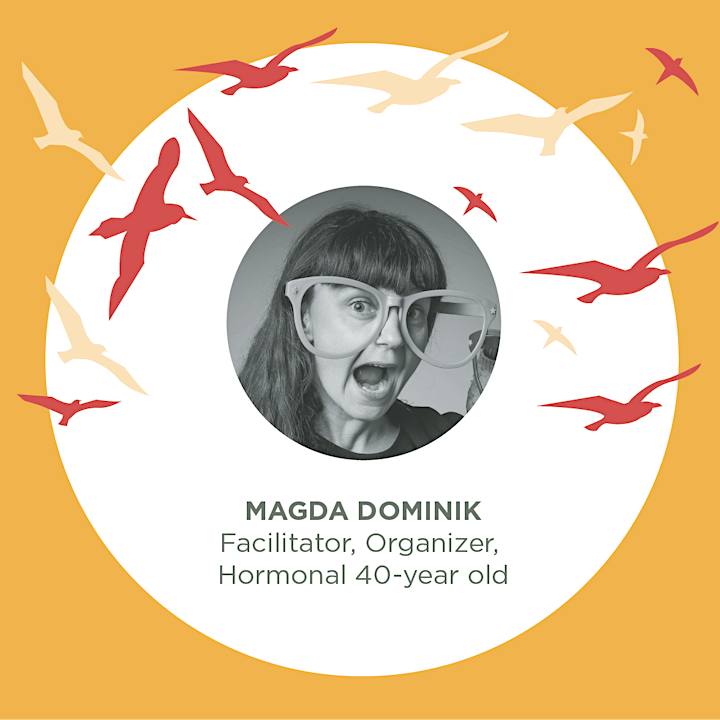 As an adult educator and experience designer Magda Dominik is committed to designing experiences that provoke and awaken human potential. Upon entering her 40's her personal journey to figure out what was causing her incessant fatigue, episodic rage and unpredictable periods led her to learn a word she had never heard before, perimenopause. She has since committed to ensuring as many women as possible find out what it is too, what to expect and how to take care of themselves in the years ahead.