"From Stonewall To Now" is a special event celebrating the art of drag!
About this event
Join Us for Milton Pride 2021
Celebrate Pride with the Milton Theatre at this event. Pride events feature a variety of activities before our LGBTQ events during June.
"From Stonewall To Now" is a special event celebrating the art of drag... commensurate to the PRIDE movement, from Stonewall to the amazing global movement that it is now!
Join us for a night of comedy, costumes, glamour, and FUN with your hostess Mona Lotts and her cast of world-class female impersonators from right here in DELMARVA!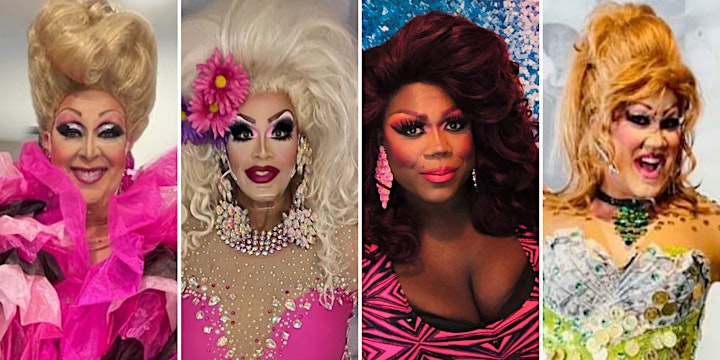 THE CAST
The Diva of Delaware. Rehoboth's living legend - Mona Lotts
The Mouth of the Mid Atlantic. The award winning - Kristina Kelly
The "Voice" of Rehoboth. The vocal grace and talents of - Roxy Overbrooke
The Doll of Rehoboth. The original party girl - Fancie P. Charmington
About Mona Lotts
Kevin Buice began his career as a female impersonator in the Rehoboth Beach area nearly fifteen years ago when he created and began performing as "MissvMona Lotts" at the former Partner's Bistro hosting Rehoboth's first Drag Brunch. She went on to host multiple weekly shows at the renowned Blue Moon for over ten years. After a short hiatus from performing, she returned to Rehoboth and now appears weekly in mostly sold out shows at her new home, THE PINES, Rehoboth's newest entertainment venue.
Mona is an icon in the art of female impersonation and is known as "THE Diva of Delaware" and "The Bitch from the beach". She is the current reigning Miss Gay Rehoboth Beach.
Mona's quick wit and keen sense of humor have drawn attention beyond the city limits of Rehoboth Beach! Mona has appeared on two nationally broadcast TV shows, was featured in a front page article of Wilmington News Journal's Life Section and has performed at many bars and venues across the U.S., Canada, and Mexico.
About the Milton Theatre
Official Website | Facebook | Twitter | Instagram
The historic Milton Theatre is a uniquely diverse venue where you will find the best local, regional, national, and international talent. Free municipal and on-street parking are available. Full bar and light food options available. This facility is fully accessible.