Description
Join Boston magazine and AT&T for an exclusive meet and greet with Tatyana McFadden. Purchase a signed copy of her autobiography, 'Ya Sama! Moments from My Life' and be among the first to access AT&T's official 2019 Boston Marathon® PopSockets® Grip*!
Plus, enjoy treats and refreshments from Georgetown Cupcake, Clif Bar, Gatorade, Poland Spring, and more!

This is event is free to attend but registration is required.
About Tatyana McFadden

Born with a hole in her spine caused by spina bifida, Tatyana McFadden spent the first six years of her life in a Russian orphanage with virtually nothing, not even a wheelchair. Paralyzed from the waist down, and with no other way to move, she learned to walk on her hands simply to keep up with the other children. Little did she know that the powerful arms and hands she began to develop as a small child would someday carry her around the globe as one of the world's greatest athletes.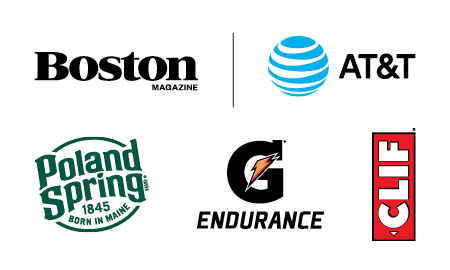 ---
All profits* will be used to fund Boston Athletic Association youth running initiatives and donated to Home Base, a Red Sox Foundation and Massachusetts General Hospital Program.
*AT&T will make donations as follows: For each PopSockets PopGrip purchased $4.40 to the Boston Athletic Association and $6.60 to Home Base. Offer valid April 12 – December 31, 2019, while supplies last.
©2019 AT&T Intellectual Property. All rights reserved. AT&T and the Globe logo are registered trademarks of AT&T Intellectual Property. All other marks are the property of their respective owners.