From START to EXIT Workshop for Startups

Thursday, October 4, 2018 from 6:00 PM to 8:00 PM (PDT)
Event Details
F

rom Start to Exit
Entrepreneurial Workshop


About This Workshop
The "From START to EXIT" Workshop, was designed to give entrepreneurs and new business owners a look into the world of investing in a startup. Robert Winters will share the best way of approaching investments, navigating successful deals after your initial business plan of action, and growing a business successfully.
This entrepreneurial and venture/angel workshop provides a pragmatic modular (with tools) for CRAFTing, FUNDing and GROWing a startup technology-based company. 
What You Will Learn
Crafting: an early-stage startup

Creation of a new business venture and bringing a product to market.

Funding: Working with investors -- "pitching" them and structuring the right deal.

Growing: Managing and growing the business and finally exiting (reaping the return).


Workshop Summary
This unique workshop consist of 4 sections :
CRAFT, FUND, GROW, EXIT
Craft:
In the first section CRAFT you will learn how to think about the general process of building a successful new business venture, the thinking ('right' market timing in addressing a significant problem with compelling solution — the basis of a startup).
It will cover product development process, gaining market traction, how to think about the business model and adjusting. Along with marshaling the right team at the right time. 
Fund:
The second section FUND, will address creating and structuring an exciting albeit thoughtful story, the business plan, as a 'page turner'. It will cover the investment fundraising process from the perspective of the investors — timing, risk/reward management, due diligence. It will cover what ultimately is most important, market timing. 
Grow:
The third section GROW, will discuss growing the startup, post-funding, to exit. How to manage employee, investor/board and customer expectations at various stages of company development. What issues can occur at various stages of development. It will provide tools for thinking about managing for success — you must measure to know.
Exit:
And finally, it will cover EXIT — mergers and acquisitions, initial public offerings and doing nothing. What they each mean to the company, investors and employees; along with varying 'twist' on.
The Workshop will also allow each entrepreneur/team to work through their business, check their blindspots and improve their growth strategy. 
---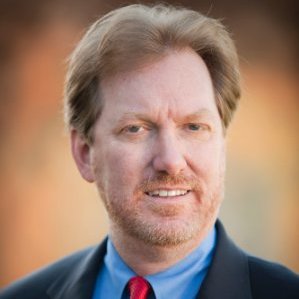 ROBERT S WINTER
Co-Funded: daVinci Capital Group
Founding Managing Partner: Rocket Ventures
Founded: Menlo Park Group
Specialty:
Angel Investing, Venture Capitalist, Start-Up Savior
   Robert has a long history in angel investing, venture capital, venture debt and private investing with a strong operational background and focus, including two CEO stints.
   He is currently an angel investor in ustream.tv, ZoMazz (past-Board member), BiologicsMD, TNG Pharmaceuticals, NuMat Technologies (past-Board member), SiNode and Medical Adhesions Revolution (MAR). Robert has invested in over 30 early-stage startups (from information technologies to life sciences and material).
   Robert co-founded a special situation private equity fund, daVinci Capital Group, which invest in technology and life science companies. Prior, he was a Founding Managing Partner of Rocket Ventures, a $75M early-stage venture capital firm focused on software, Internet and semiconductors. Previously, he founded Menlo Park Group where he identified technology- oriented buyout targets and provided strategic consulting to corporations and entrepreneurial ventures. Earlier, Robert was a General Partner at Comdisco Ventures and Senior Associate at Canaan Partners. He has served in senior management positions at Hewlett-Packard, Informatic General Corporation and IBM.
   Robert is an active angel investor and serves on start-up company boards and several non-profits. He holds a BSEE Rice University and an MBA from Harvard University.
---
Your future self is watching you right now through your memories …. on Mars
---
---
Mars Blog                                       Careers                                  Become A Speaker
Save This Event
When & Where

Mission2Mars Academy
600 California Street
11th Floor
San Francisco, CA 94108


Thursday, October 4, 2018 from 6:00 PM to 8:00 PM (PDT)
Add to my calendar
Organizer
-We prepare innovative leaders on Earth and the future explorers of Mars -
Free Networking Events Every Week 
---
  Startup & Investors Happy Hour
Every Thursday Night
Wine and dine with movers and shakers every Thursday night. Bring a business card and a friend: Thursday happy hour is your opportunity to network with investors, business experts, and the best in any field.
---
 Building Your Startup Team Meetup
Every Monday Night
Struggling to find talent? You're not alone. Meet up with aspiring entrepreneurs, artists and professionals to talk about the unique challenges of launching a startup every Monday.
---
 Startup Pitch Competition
Every Friday Night
Afraid your pitch will fall flat? Worried about your delivery or flow? This is your chance to fail without getting rejected. Join other innovators each Friday to practice your startup speech and get feedback.
---
 Corporate Innovation Strategy Bootcamp
Every Saturday Night
If your corporation is looking for fresh blood, you're not alone. Learn to prioritize creative solutions and innovative products in the work environment by interacting with thought leaders and high-stakes influencers. 
---
OUR MARS MISSION:
[INNOVATION] [TECHNOLOGY] [LEADERSHIP]
 We are a community of innovators pursuing their dreams to make the world a better place. We build organizations and technologies that will make life on Earth better for all humans and expand their opportunities to a planet we have never yet stepped on.
 Mission to Mars Academy -
The School for Innovators on Earth, and Future Explorers of Mars
---
Your future self is watching you right now through your memories …. on Mars
---
---