About this Event
The 3 Critical Ingredients for Success in Global Business
Breakthrough Leadership and Innovation Systems from the Silicon Valley
1. Overcoming the Epidemic of Disengaged Employees & Dysfunctional Organizations
Why teams fail globally, including Silicon Valley
How to empower leaders to recognize and overcome these challenges
2. Building Virtual Power Teams
How to deliver projects faster in virtual teams
How to win the war for Talent and scale up internationally with or without "office"
3. Unleashing the Creativity & Innovation
Taking necessary risks and Learning from mistakes
Failing forward in order to develop global breakthrough products
Overcoming the Epidemic of Disengaged Employees & Dysfunctional Organizations
Decades of research – as well as common sense - suggest that unmotivated people working in unhealthy workplaces are less productive, less innovative, and less creative. But, although it's well known how to engage employees and create healthy work environments, employee engagement in America is barely above 30%, and in Germany it's a mere 15% on average. Globally the statistics on employee engagement are even worse, with Japan at a shocking 6% of employees engaged! Why? Organizational culture.
Highlights
Most frequent reasons for failure in global teams and the underlying causes of those failures
Key factors required for employee engagement, and the sorry state of low engagement globally
How to "lead from any chair", without position or title, to make a positive and meaningful difference
Building Virtual Power Teams
In our always connected, digitally enabled and fast changing world of globalised business, many successful Managers, Entrepreneurs, Team Leaders and Project Managers lead projects and teams that are spread across different locations.
The possibilities for physical in-person meetings or face-to-face conversations across these teams is often challenged by budget, logistics or time constraints yet greater agility and more fluid execution is required to succeed.
How to set the virtual team vision and goals - Pragmatic insights proven in business, academia and NGO environments
How to leverage the unique strengths and personality of each team member
How to establish structured communication - Best practices catering for formal & informal, personal & professional aspects.
How to establish a team charter - The "contract" between the team members for using and responding on the vital communication channels
How to inspire and maintain the Winning Spirit across your distributed teams, and
How to establish the optimal Virtual Team Culture for your projects!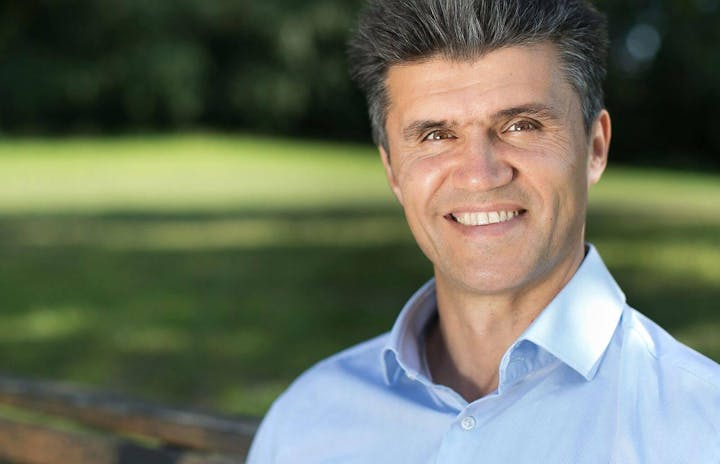 PETER IVANOV: Peter Ivanov has over 20 years of international experience. Peter's book "Virtual Power Teams" is Amazon Top 3 in International Management and is translated in 6 languages – English, German, Bulgarian, Polish, Spanish and Chinese. Born in Bulgaria he graduated Mathematics and gradually worked his way up to IT Services Manager for Eastern Europe, Middle East and Africa.
Peter recognized the growing importance of the teams in multiple locations and developed an innovative method for leading Virtual teams.
In 2007 the Team led by Peter won the "Best of the Best" award for outstanding Project management in establishing global Shared services.
In 2012 his Team won the "Global IT Connect Award" for excellent Engagement in a global cross-functional environment.
In 2013 Peter founded "Virtual Power Teams" and started his new career as a Keynote speaker and Executive coach on New Leadership.
As an expert in New Leadership, Peter helps Executives, Project Managers and Team Leaders to retain the gravity of their Team despite the geographical distance, age and cultural differences, and deliver top business performance!
More information here: www.peter-ivanov.com
Unleashing Creativity & Innovation
Both design thinking and Scrappy Project Management© share an obsession with "the customer". And both start by "thinking from the future" rather than getting stuck in the current situation, hampered by self-limiting beliefs about what's possible. Rather than using the classic design thinking model of Empathize – Define – Ideate – Prototype – Test, let's use a cycle that's a bit easier to remember: Why? – Who? – What? – How?
Rather than instinctively jumping to HOW to solve a "problem", start with WHY - Why is this project important? Dig deeply to find an inspiring purpose beyond profit.
Next explore WHO – who cares, who's impacted, who's involved, and who's judging the success of your project? The empathy map & personna are powerful tools to bring stakeholders to life.
Then move on to WHAT – what outcomes would go beyond "solving a problem" to surprise and delight your stakeholders? Use lateral thinking to imagine the future, and then create it.
Use the power of cross-polination to explore and expand possibilities beyond the obvious solutions to the truly remarkable.
Design and rapidly prototype HOW to achieve the desired outcomes and delight your stakeholders. Get feedback early and often from a wide variety of people, then iterate.
Using the WHY – WHO – WHAT – HOW cycle as a guide makes this powerful approach easy to remember and accessible to all project teams, even if you are not expert in design thinking.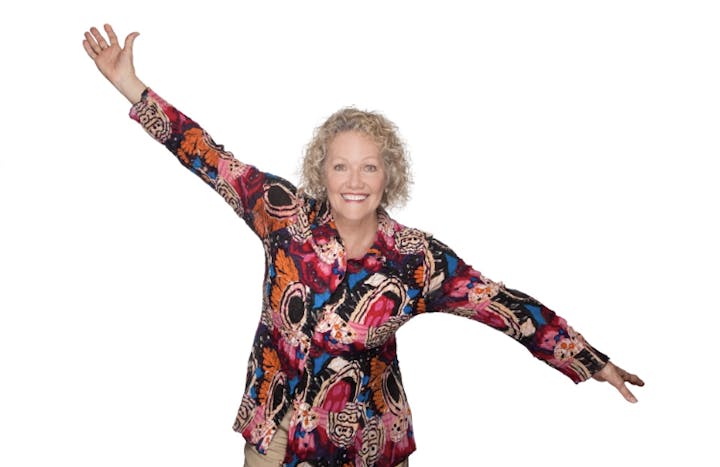 KIMBERLY WIEFLING: Never one to lecture, Kimberly facilitates lively and engaging "learning laboratories". You will leave this workshop equipped with practical methodologies, tools & techniques that you can immediately apply to achieve significantly better results . . . even unprecedented breakthroughs!
Kimberly Wiefling helps organizations achieve what SEEMS impossible, but is merely difficult. How? By turning managers into leaders and groups of people into real teams.
More information here: http://www.kimberlywiefling.com