Refund policy
Refunds up to 1 day before event
Eventbrite's fee is nonrefundable.
You're invited to the next Film Fatales webinar!
About this event
Join us for a discussion about expanding a short into a feature film with Film Fatales members Cidney Hue (Ovum), Deb Shoval (AWOL), Erin Vassilopoulos (Superior), and Sonejuhi Sinha (Stray Dolls).
This round table discussion will amplify creative voices who have used their short films to support their feature work. Directors will discuss how to use a short film as a "calling card" to find funding for the feature and build a creative team. We will also address the logistical and creative challenges of expanding a short into longer form content. Do you write the feature first and shoot the first act? Do you write the short and then expand? Learn how to take your short form content to the next level from filmmakers who have been there before.
This event is open to the public and will be accessible with live captioning. The registration link will be shared the day of the event and a video replay link will be available for 48 hours after. See you soon!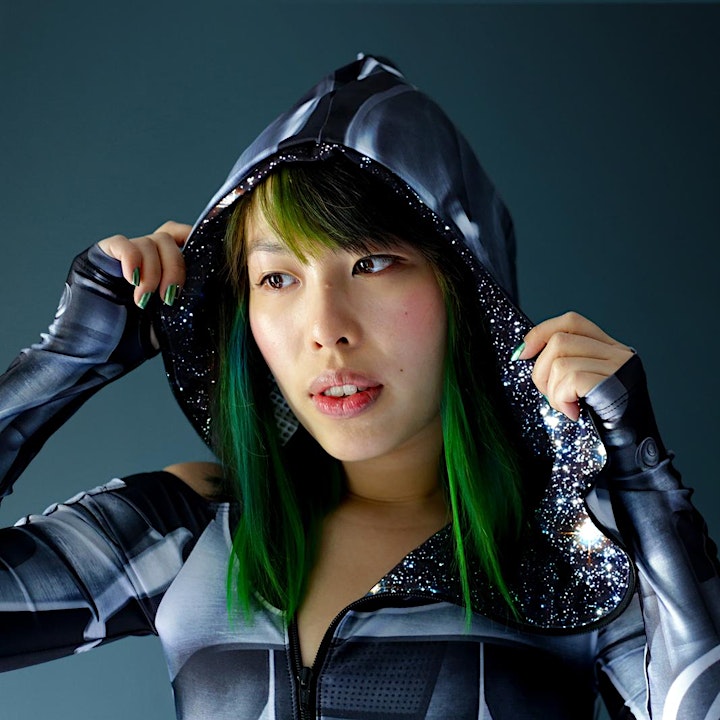 Cidney Hue is a director and filmmaker in NYC with a focus on building inclusive futures through science fiction. Her most recent award-winning film, Ovum, is a Black Mirror-esque short on the convergence of reproductive rights and VR technology. Her previous award-winning short, Odessa, recounts the journey of an astronaut's last night on Earth. Her webseries for Wired & Reddit, Cyborg Nation, profiles scientists at the forefront of prosthetics, robotics, and brain-computer interfaces. Her environmental documentary, Shark Loves the Amazon, toured nationally and premiered at the World Sustainability Forum to leaders and policy makers. Cidney serves as the Director of 360 Video at NSENA and has traveled across the US to film VR for law enforcement and corrections training. She teaches filmmaking at NYU's prestigious Tisch School of the Arts. Cidney founded NYC Women Filmmakers in 2015, where she leads its monthly workshop series and its thousands strong grassroots community to support women and non-binary filmmakers in New York. In her spare time, Cidney designs and creates art, sets, and futuristic visions from her imagination. She can often be found traveling the world with her camera in tow, capturing Earth's most spectacular natural phenomenons. Her lifelong goal is to visit space by 2050 so you should email her if you have an extra seat on your rocketship.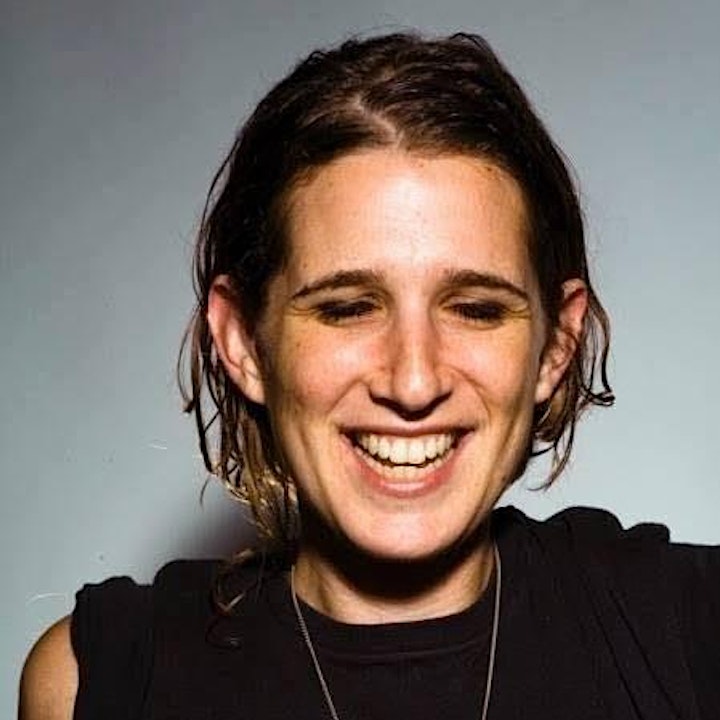 Deb Shoval's films have premiered at the Sundance and Tribeca film festivals. Her lifelong interests in organic farming and food justice deeply inform the thriller she is currently developing. Shoval's feature film AWOL, "a splendid and brooding meditation on the boundless possibilities of first love constricted by the trials of poverty" starring Lola Kirke and Breeda Wool, is currently available on Hulu, iTunes, Amazon and GooglePlay in the US, and in 66 countries worldwide. She is an alum of the Berlinale Talent Campus, Film Independent Directing and Producing Labs, IFP Emerging Narrative Lab, Theater of the Oppressed Laboratory, and MacDowell; and her projects have received support from The Jerome Foundation, Frameline Completion Fund, Women in Film Finishing Fund, Tribeca Film Institute, IFP Narrative Lab, Film Independent Fast Track, Adrienne Shelly Foundation and US Works in Progress Paris. As a founding member of The Liberty Cabbage Theatre Revival, Shoval toured the US with several performances about agriculture and the environment in a bus powered by recycled vegetable oil, with grant support from The Sparkplug Foundation, The Fund for Wild Nature, and The Fund for New Technologies. Shoval has an MFA in Film from Columbia University and a BA is Sustainable Agriculture from Hampshire College. Shoval has taught at universities including City College of New York, Brooklyn College, Hampshire College, and NYU.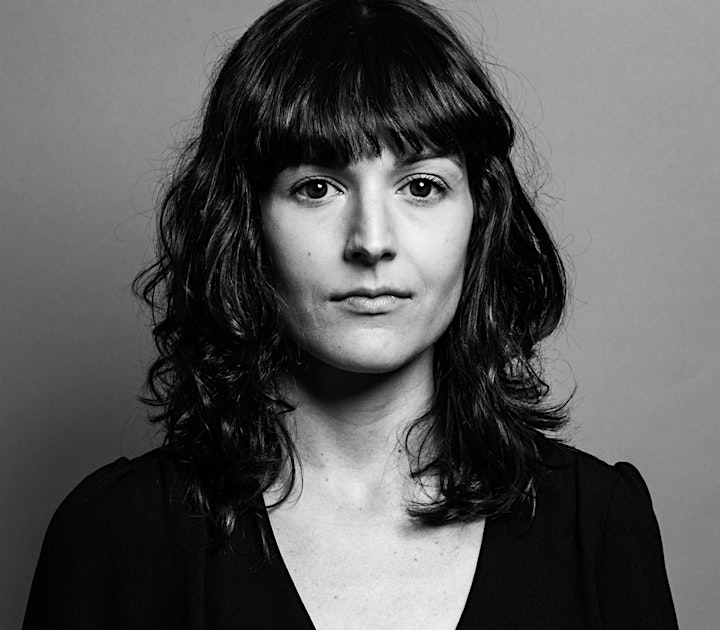 Erin Vassilopoulos is a writer, director and editor based in New York. Her directorial feature debut, SUPERIOR, which she co-wrote and co-edited, was selected to the 2020 IFP Narrative Lab and 2020 U.S. in Progress Lab and had its World Premiere in the U.S. Dramatic Competition at the 2021 Sundance Film Festival. Her short films have screened at Sundance, the Berlinale, BFI London Film Festival, and Tribeca, and have been featured at Vimeo Staff Picks and ARTE TV. She is currently developing her next feature film, WHAT WE ALL WANT, a mystery/psychological drama about characters whose lives intersect in a dying mall.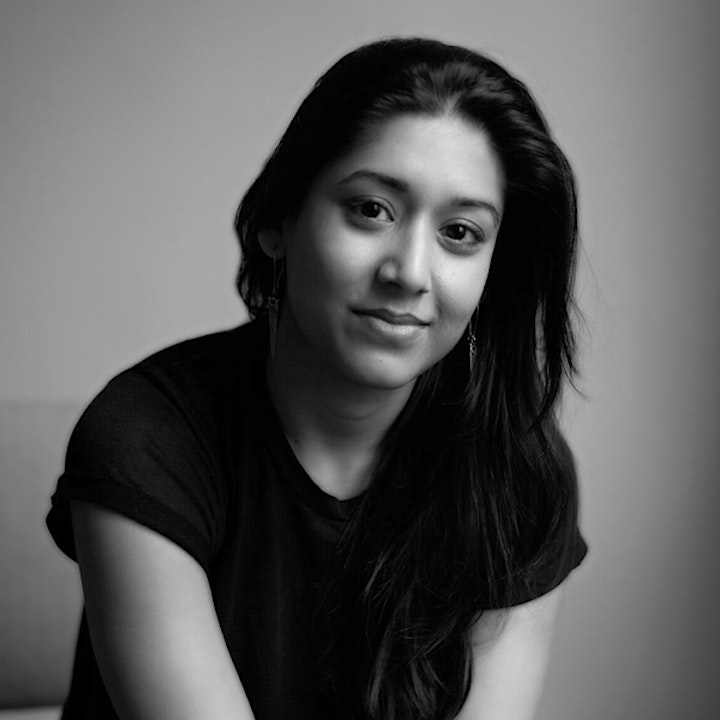 Sonejuhi Sinha grew up in Northern India until the age of thirteen. After a short stint at a British boarding school in the Himalayas, Sonejuhi packed her bags to join her parents in New York City. Sonejuhi got her start in the industry working as a film editor. She edited several commercials for high profile campaigns such as Keep a Child Alive and Stand Your Ground, which garnered recognition from ADcritic, Creativity, and Huffington Post and won Gold Lions at Cannes. Sonejuhi has worked alongside acclaimed directors such as Harmony Korine and Spike Jonze. She produced and edited THESE BIRDS WALK and HOMEGOINGS, two award-winning documentary feature films that made the festival rounds at SXSW, Nashville, MOMA, Abu Dhabi, to name a few. Sonejuhi's directing career began with a narrative short film, LOVE COMES LATER, which premiered at the 2015 Cannes Film Festival. Sonejuhi was selected for Shoot's New Director's Showcase in New York and participated in Tribeca Film Institute's prestigious Through Her Lens program where she was mentored by Dee Rees and Catherine Hardwicke. She is the recipient of the Jerome Foundation development grant for her feature debut - STRAY DOLLS, a Crime Thriller / Drama starring Cynthia Nixon, Rob Aramayo, Olivia Dejonge and Geetanjali Thapa, which recently premiered at the TRIBECA FILM FESTIVAL, winning a SPECIAL JURY MENTION FOR LEAD PERFORMANCE and won TFI'S IWC award.
Upon arrival, you will be placed in the waiting room until the webinar begins. We will start right on time. Plan to log in a few minutes early to check your tech to make sure you don't miss anything. Participants are invited to ask questions in the Q&A box throughout. This event will be accessible with live captioning and a video replay link will be available for 48 hours after the event for those unable to attend live.
Film Fatales organizes panel discussions, educational workshops and networking mixers focused on amplifying marginalized voices in film and television. Capacity is limited. The session will be recorded for those unable to participate in the live program. Your participation constitutes your consent to being recorded and photographed during the event and to Film Fatales sharing those recordings and photos with the world. Please contact us if you require an accessible accommodation.