From Research to Practice... A Practical Workshop for Diabetes Ed...
Description
The Bridging the Education Gap in Champlain Committee (BEGin C) and the University of Ottawa Heart Institute Cardiac Rehabilitation Program invite you to the workshop -
From Practice to Research...a practical workshop for diabetes educators and cardiac rehabilitation clinicians
The day at a glance: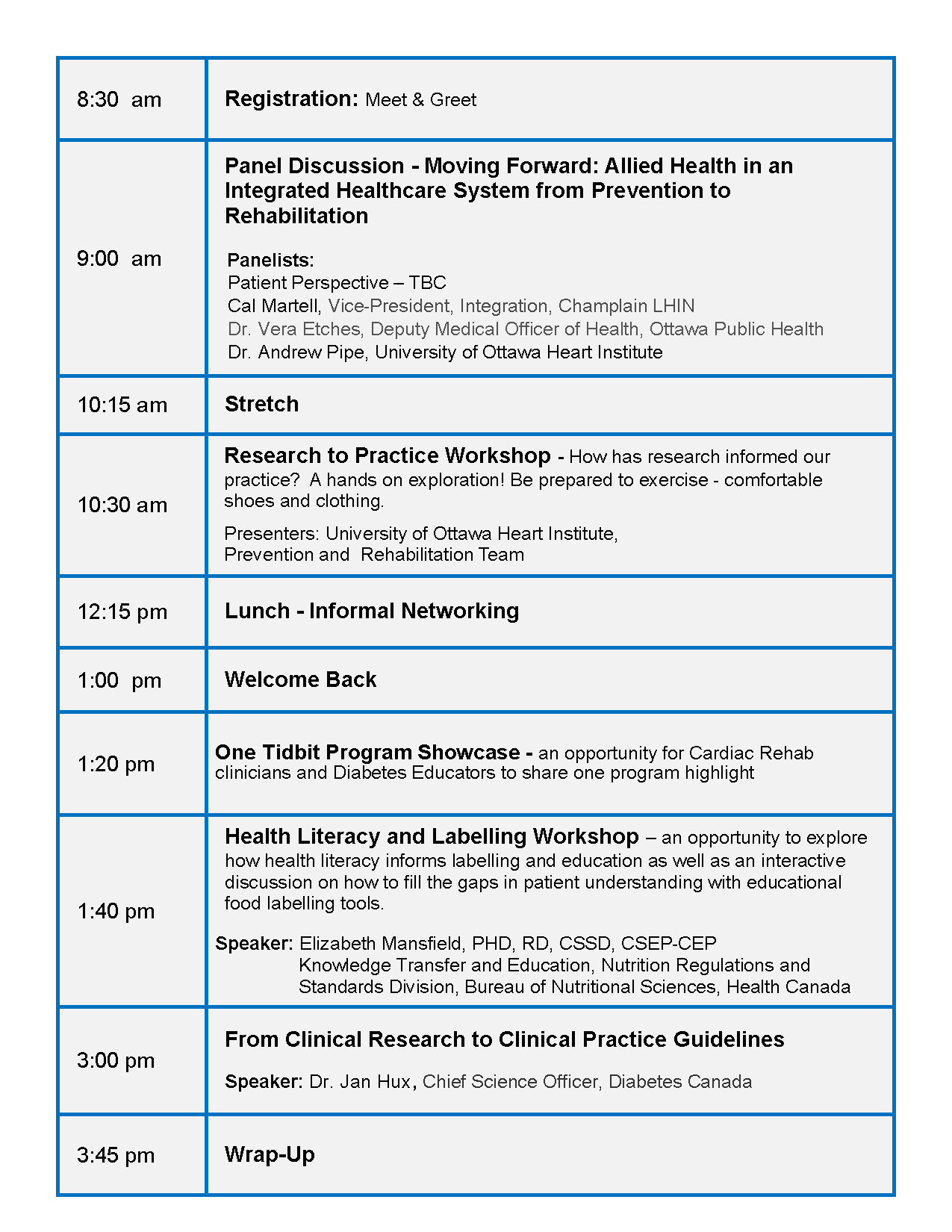 Registration is available for the entire day, morning only or afternoon only.
All sessions include lunch. Light refreshments will be available in the morning.
Please choose the option that best suits you!