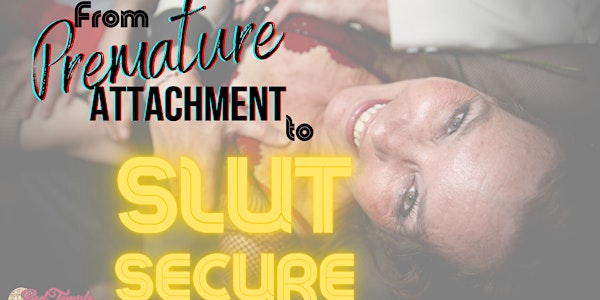 From Premature Attachment to Slut Secure
6 weeks of recorded content, live group coaching & Q&A with Misha & Reid to deepen your understanding of becoming Slut Secure.
Refund Policy
Contact the organizer to request a refund.
About this event
35 days 3 hours

Mobile eTicket
Develop all your sexual friendships with grace, love, respect, and lots of pleasure.
Are you finding yourself in over your head trying to balance this world of relationship, sluttiness, sexy possibility, love chemicals, and secure attachment?
Want to reap all the benefits of sexual community and mitigate drama (while also getting your needs met in healthy ways)?
Feeling overwhelmed by everything you don't know yet on how to navigate open relationships?
Finding a sex-positive community where you're encouraged to ask for what you want only to have your renaissance of frolicking & exploration explode in your face… It's not fair! But you're in luck because it's possible to become a "secure slut."
Misha and Reid want you to have all the amazing & yummy things you're wishing for and more. Have all the sex, have all the friendships, and have all the love with all the ease. Mitigate the hard feelings, the presumptions, the premature attachment woes as you hone and celebrate your sex & intimacy superpowers!
This is about creating secure connections in all your relationships no matter how short or long.
In From Premature Attachment To Slut Secure, you'll learn how to…
Gain clarity in what you want and how to design boundaries that nourish & support you (and those you play with!)
Reach a deeper understanding of how New Relationship Energy (NRE), Crushing, and Imprinting look and work for you (and how to explain it clearly to others!)
Avoid premature attachment, and when you can't avoid it… At the very least, lessen it's bitter hold on your heart!
Foster and maintain security in all your connections.
Navigate relationship escalation and de-escalation as conscious choices
Decipher your knee-jerk reactions when things "get complicated" and brainstorm productive ways to more consciously choose reactions that leave others (and you) feeling seen & respected rather than used and discarded or trapped and deceived.
A Quick Summary of Our 6 Weeks Together:
FORMAT: Watch the recorded classes before our Breakout Exercises, Coaching & Q&A calls.
CLASS 1: Welcome to SlutSecure
This will be our welcome class to get you oriented to the next 5 weeks of our journey. We can't wait to meet you and do a deep dive into becoming SlutSecure!
Watch recorded CLASS 2: I Like You, Now What?
The challenge: Getting to know someone and negotiating what you're doing together is inherently an insecure process, so how do you get closer to feeling secure? And is there a way to do it when the other person isn't available?
In Class 1, we'll look at the various ways we might consciously or unconsciously attach to people, the differences between crushing, imprinting, and New Relationship Energy, what your early signs and patterns are that signal you might be attaching (or heading in that direction), and using what you discover to start mapping out what boundaries and agreements that can foster security even when those involved might be on different pages when it comes to wants, needs, and desires.
Come to the Live Coaching + Q&A for Class 2
++++++++++++
Watch recorded CLASS 3: Escalation Creep
The challenge: Why is it so hard for many of us to keep our casual sex casual? Why, when we end up having great sex and intimacy with someone who's pretty dang awesome, do our feelings tend to go from relationship with a little "r" to Relationship with a capital R?
Since intimacy often creates natural closeness and (possible) desire for more closeness, in Class 2, we will address Escalation Creep (and the shame and confusion that often comes with it). We will discuss the concept of Escalation Creep, why it's normal for so many of us, why creating Attachment Safewords can be helpful, and ways to normalize that liking great people doesn't "have to" lead to "something more."
Come to the Live Coaching + Q&A for Class 3
++++++++++++
Watch recorded Class 4: Falling into Security
The challenge: How do we create security when things are casual and how do we nurture security when things "get serious?"
In Class 3, we'll discuss why, sometimes, creating security in relationships and casual connections has more to do with what you leave out and 'trying less," than what you put into it or how hard you try. Concepts that we'll cover: How do we get back to security with each other, the use of Insecurity Safewords, how to make "secure requests," noticing when attachment wounding is getting in the way of your security, and much more!
Come to the Live Coaching + Q&A for Class 4
++++++++++++
Watch recorded Class 5: An Open Embrace
The challenge: In our quest to create securely attached relationships, can we only foster them with those whose attachment styles are secure? If our attachment styles are anything other than secure, are we doomed to never build healthy, securely attached relationships?
In Class 4, we will discuss how to create a secure connection beginning, middle and end with a lens of maintaining secure connections with all your people.
Come to the Live Coaching + Q&A for Class 5
++++++++++++
Watch recorded Class 6: Bonus Round
The challenge: Relationships take work. For us to feel truly safe and free inside a connection there are tools that we can implement to practice.
In Class 5, we will discuss the two fundamentals of creating secure creations so you'll have the tools to practice with everyone you meet.
Come to the Live Coaching + Q&A for Class 6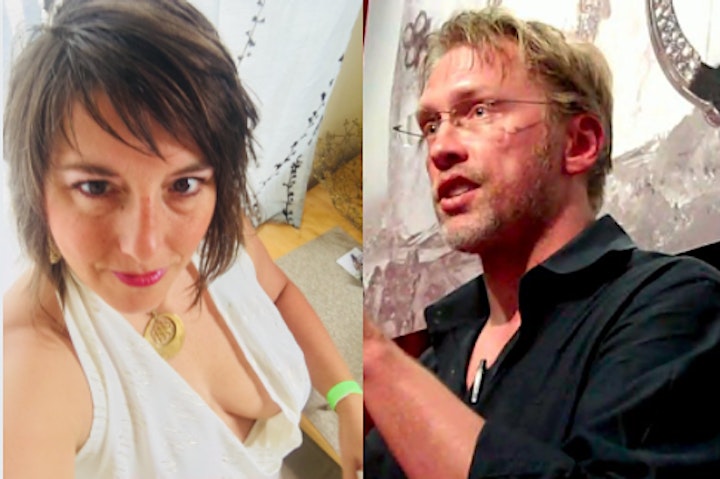 As seen on NETFLIX' "Chelsea Does…" alongside Chelsea Handler, Reid Mihalko of ReidAboutSex.com has been called America's Favorite Sex Geek, as well as the Tom Hanks of Sex Education. Reid helps adults and college students create more self-esteem, self-confidence, and greater health and accountability in their relationships and sex lives using an inspiring mixture of humor, personal stories, keen insight, and comprehensive sexual health information.
Reid would also like you to know that, in early 2018, some very brave people came forward during #MeToo sharing harms that Reid had caused them. Reid stepped down from teaching and initiated a restorative justice-based accountability process to address his misconduct and make amends if and where possible. The formal, year-long process along with Reid's apology and resources were shared publicly and can be found at TinyURL.com/reidaccountability
Reid's workshops and college lectures have been taught all over the world and attended by over 50,000 people. He has appeared in media such as Netflix' Chelsea Does…, Oprah's Our America With Lisa Ling on OWN, the Emmy award-winning talk show Montel, Dr. Phil's The Doctors on CBS, Bravo's Miss Advised, Fox News, in Newsweek, Seventeen, GQ, The Washington Post, and in thirteen countries and at least seven languages.
Reid is also founder of SexGeekSummerCamp.com, Sex Geek Conservatory, and Sex Geek School for Gifted Sex Geeks, which help sex educators learn valuable business skills that allow them to reach more people with greater ease, transform more lives, and make a better living as sexperts.
Misha co-produces Bonobo Network with William Winters. Alongside William, she is passionate about supporting sex positive community and helping people create more pleasure for themselves. She teaches and consults individuals and communities to develop their consent culture with a harm reduction and transformative justice lens. Her private practice, Clearing Conversations, focuses on conflict resolution and communication coaching and she loves supporting the sex positive community of the Bay Area and beyond in creating sustainable, long-term relationship building.
If you want to join our community of sex positive pleasure seekers, please apply at Bonobo Network!
The Details
1 Welcome intro class
5 recorded classes with handouts for you to watch at your leisure.
5 weeks of live Q&A/group coaching with Misha & Reid to deepen your understanding of the online course.
IMPORTANT: Please watch the recorded class BEFORE coming to Q&A/Coaching calls.
Community Forum for chat and connection.
Weekly Q&A/group coaching calls will be recorded (with consent).
No refunds after the start of the first class.
No one will be turned away for lack of funds, request discounted tickets at info@bonobonetwork.com. Please pay the price you are able to afford. This is for people who are economically struggling.