About this Event
Instructors will share their knowledge on the cacao plant, the history and cultivation, the unique differences among chocolate varieties, and the preparation of chocolate. Attendees will be provided an insight into the plants, and growers around the world. Attendees will learn to appreciate subtle taste differences and to recognize unique characteristics of chocolate. A chocolate tasting will be provided.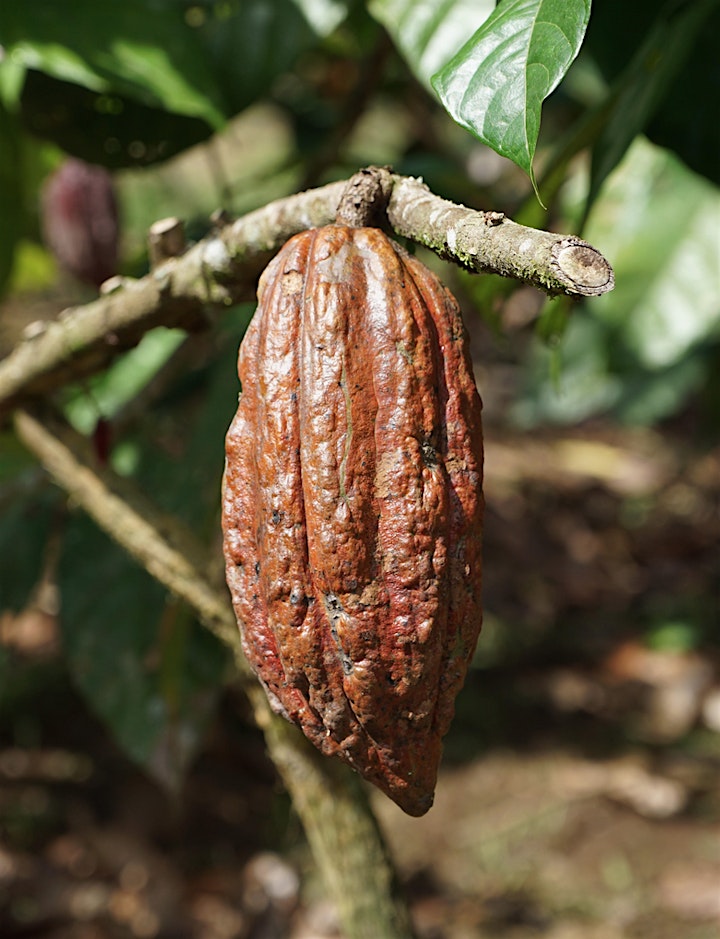 About the Instructors
Sara Patterson is an Emeritus Professor from the University of Wisconsin. She has taught multiple classes in Horticulture including Introduction to Horticulture; Fruit Crops; Vegetable Crops; Plants as Food; Plants, Genomics and Sustainability; and Plant Propagation. Patterson has also extensively collaborated with scientists around the world studying abscission in numerous food crops including grapes, tomatoes, olives, and the Wet African orphan grain fonio.
Lucas Rickerson is a former chocolate maker and currently a coffee industry professional. His experience in the craft chocolate industry is as a cacao bean grader, bean-to-bar chocolate maker, and chocolate/drink pairing nerd. For a brief period he visited cacao farms in Guatemala and Tanzania.