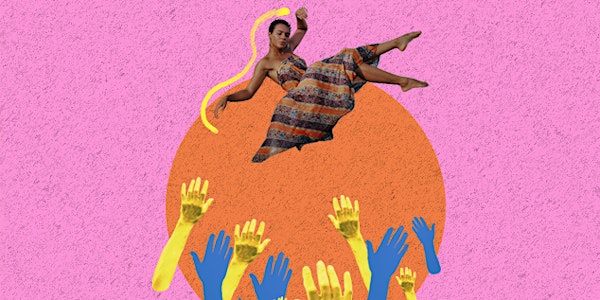 From Passion to Performance: Crafting Your Own Dance Company
Elevate Your Dance Vision: Proven Strategies for a Dynamic and Sustainable Dance Company
Date and time
Thursday, June 8 · 11am - 12:30pm PDT
About this event
1 hour 30 minutes

Mobile eTicket
In today's world, dance may not be commonly seen as a profitable endeavor, but we're here to challenge that perception. This groundbreaking seminar demonstrates that establishing a thriving dance company requires more than just exceptional talent and visionary choreography – it demands leadership that is effective in delivering results in live performance and dance education, as well as fostering efficient team building. Unlock the secrets to dance entrepreneurship success with our cutting-edge seminar, designed to provide you with the tactics and knowledge required to establish a dynamic and sustainable dance company. Dive deep into the facets of leadership, live performance, dance education, and team building, while uncovering practical financial strategies and business fundamentals. Join Amanda Spilinga as she guides you through the powerful process of transforming your dance passion into a thriving business.
Key learning outcomes:
Hone exceptional leadership skills to effectively manage a prosperous dance company, ensuring outstanding live performances and impactful dance education experiences.
Master the art of team building, cultivating a collaborative and inspiring environment that nurtures individual talents and fosters collective growth. Acquire vital financial strategies, from securing grants and loans to managing resources and achieving financial stability.
Grasp the complexities of business entity selection and other crucial legal aspects, laying the groundwork for your dance company's enduring success.
Amanda Spilinga is a visionary, empath, and fierce champion for true self-expression, as well as the founder and artistic director of Alternative Synergy The Company (ASTC), a New York City-based performing arts company that provides opportunities for dancers, choreographers, musicians, actors, poets, videographers, and other creative professionals to showcase their work. With a passion for promoting high-quality dance education and cultivating an environment that challenges artists to take risks, be vulnerable, and break through the conventional, Amanda has driven the success of ASTC since its founding in 2017. Under Amanda's leadership, ASTC has achieved many milestones, including exceeding their crowdfunding goal of 8k in just 20 days through an Indiegogo campaign in 2017, and raising 10k in 30 days for their first production, ASTC The Debut. This successful debut earned the company recognition as a proud recipient of the Brooklyn Arts Council Fund. Our ultimate goal is to inspire and empower our dancers to break through conventional dance barriers and become highly productive and active artists who are confident in expressing themselves authentically.
Alternative Synergy The Studios offers dancers the opportunity to challenge themselves personally and develop professionally as both a resident dancer of ASTC The Company or an independent artist. Our dance training programs are designed to provide high-quality dance education and promote the artistic growth and personal development of choreographers and artists in various creative fields such as musicians, actors, poets, and videographers.