Description
WORD! - A Caribbean Lit Fest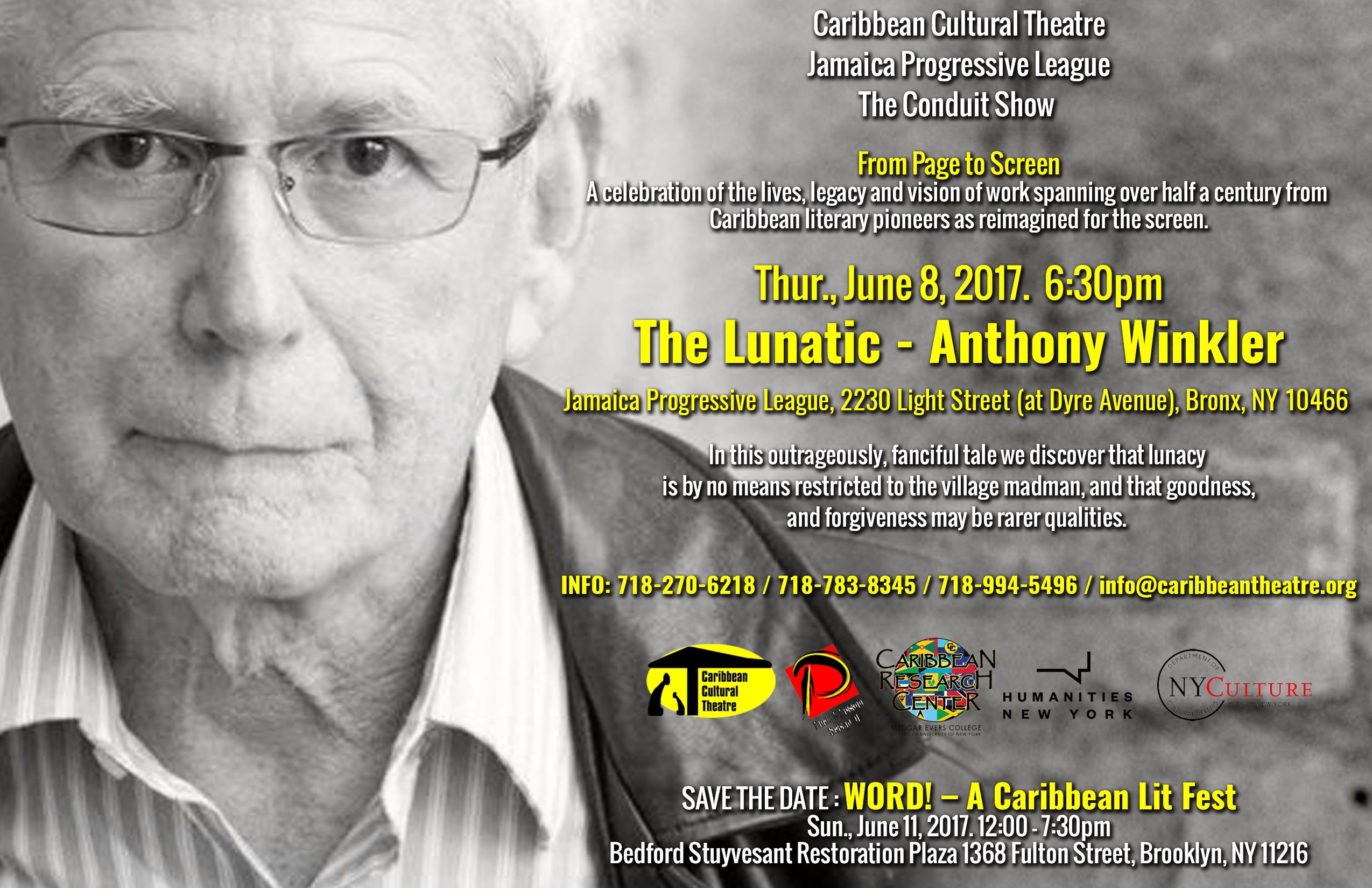 Caribbean Cultural Theatre in partnership with Caribbean Research Center - Medgar Evers College (CUNY), Jamaica Progressive League; The Conduit Show present
From Page to Screen
A celebration of the lives, legacy, and vision of work spanning over half a century from Caribbean literary pioneers as reimagined for the screen.
The Lunatic – Anthony Winkler

In this outrageously, fanciful tale for a master of Caribbean wit, we discover that lunacy is by no means restricted to the village madman, and that goodness and forgiveness may be exceedingly rarer qualities. And yes, there is sex.
INFO: 718-994-5496 / 718-783-8345 / info@caribbeantheatre.org
WORD! – A Caribbean Lit Fest
Sun., June 11, 2017. 12:00 – 7:30pm
Bedford Stuyvesant Restoration Plaza, 1368 Fulton Street, Brooklyn, NY 11216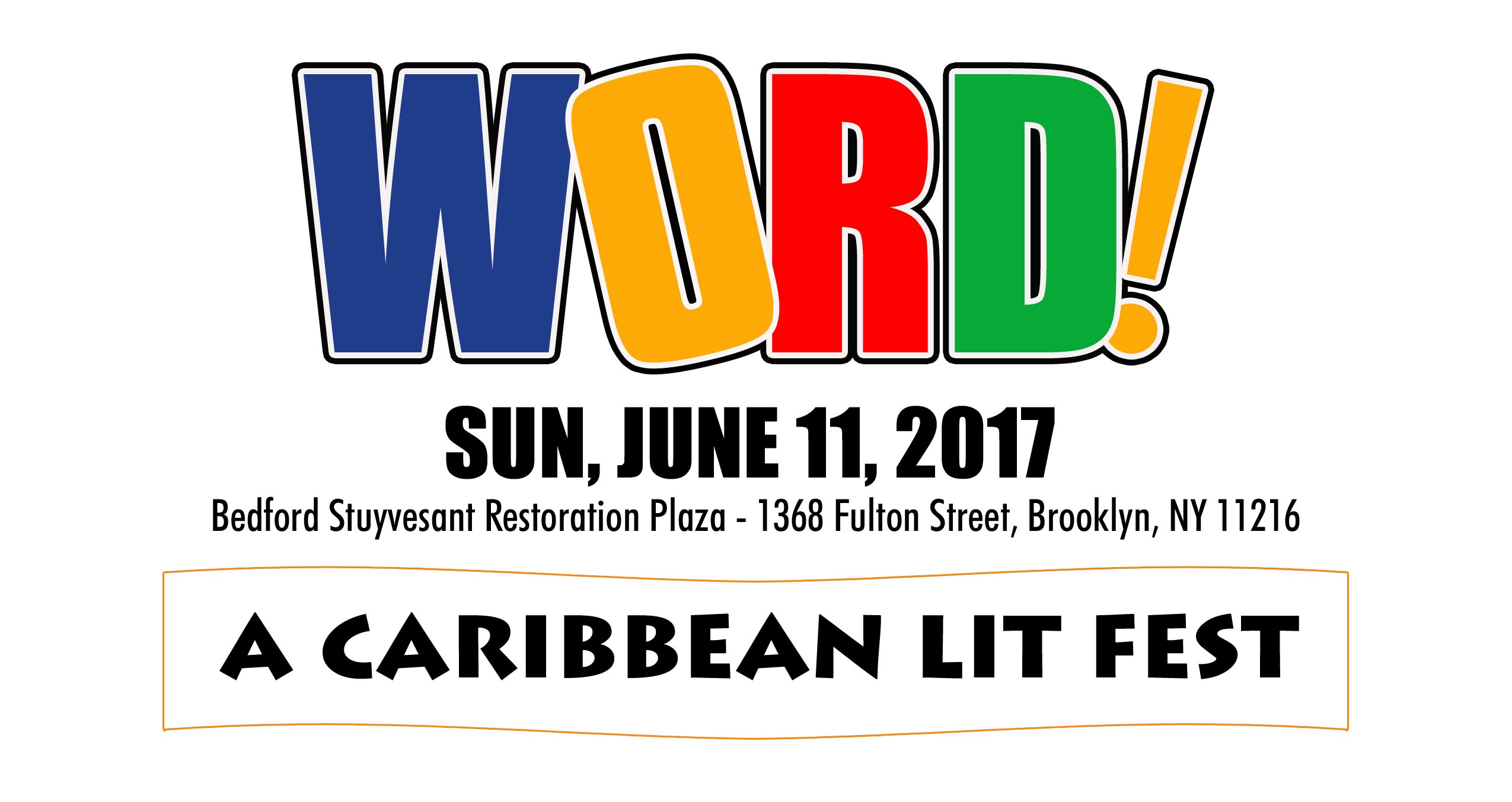 Save
Save