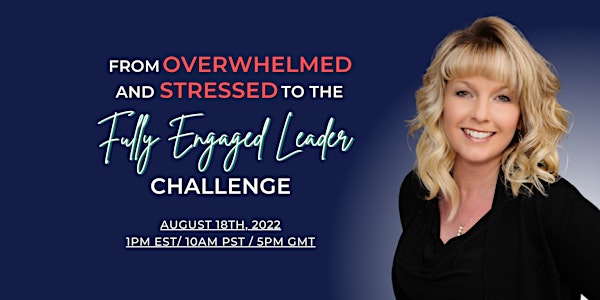 From Overwhelmed and Stressed to The Fully Engaged Leader Challenge
From Overwhelmed and Stressed to The Fully Engaged Leader Challenge
About this event
In my upcoming FREE webinar called From Overwhelmed and Stressed to The Fully Engaged Leader Challenge on August 18, 2022 at 1:00 PM EST, you will discover the things below that will help you manage and overcome your stress:
✅ The most effective strategy to eliminate stress that fits your lifestyle.
✅ The #1 reason leaders burn out and procrastinate.
✅ Action-proven steps to overcome daily stress and unlock your potential as a leader in today's shifting and uncertain world.