Description
A Turkey that is back on track in expanding its democratic, economic, and diplomatic horizons, could play a pivotal role in improving the prospects of the majority Muslim world engulfed in violent turmoil. This talk explores the ways in which a stronger and smarter transatlantic engagement could transform Turkey from a liability into an asset, thereby, realizing its full potential.
Speakers: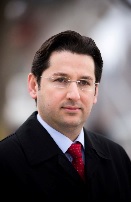 Dr. Aykan Erdemir is a senior fellow at the Foundation for Defense of Democracies. Between 2011 and 2015, he was a member of the Turkish Parliament, and served in the EU-Turkey Joint Parliamentary Committee, EU Harmonization Committee, and the Ad Hoc Parliamentary Committee on the IT Sector and the Internet.
Dr. Erdemir is a founding member of the International Panel of Parliamentarians for Freedom of Religion or Belief, and a recipient of the 2016 Stefanus Prize for Religious Freedom. Dr. Erdemir was also recognized in 2014 as one of the Ten Outstanding Young Persons by the Junior Chamber International Turkey in the field of Political, Legal and Governmental Affairs.
Dr. Erdemir received his BA in International Relations from Bilkent University, Ankara, and MA in Middle Eastern Studies, and PhD in Anthropology and Middle Eastern Studies from Harvard University. He worked as a faculty member at Middle East Technical University and Bilkent University, and also served as a fellow at Hauser Center for Nonprofit Organizations at Harvard University's Kennedy School of Government, and a research associate at the University of Oxford's Center on Migration, Policy and Society (COMPAS). In March 2015, Dr. Erdemir was made a distinguished fellow at the Oxford Centre for the Study of Law and Public Policy at the Harris Manchester College, University of Oxford.
Dr. Erdemir has edited seven volumes and coauthored three books, including Antagonistic Tolerance: Competitive Sharing of Religious Sites and Spaces (Routledge, 2016). His op-eds were published in The Wall Street Journal, The Washington Post, The Huffington Post, Politico Europe, The National Interest, Business Insider, Hürriyet Daily News, and The Times of Israel.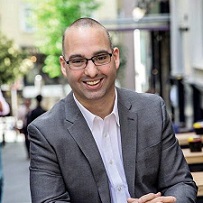 Cenk Sidar is a global risk executive with a vast experience of assisting top financial institutions, multinational corporations, risk management firms, and legal firms operating in high-risk regions.

Sidar has written for, been interviewed by, and worked with the world's leading newspapers and media organizations, including the Wall Street Journal, New York Times, CNBC, Bloomberg, Foreign Policy, CCTV and Al Jazeera. Sidar has also addressed audiences around the world, including at UK House of Commons, Cornell, Tufts, Johns Hopkins (SAIS) and CFR.

Sidar holds an MA degree in international economics and international relations from Johns Hopkins University's School of Advanced International Studies (SAIS) in Washington, a postgraduate degree in European studies from SAIS's Bologna Center in Italy, and a BA degree in business administration and international relations from the Istanbul Bilgi University.

In 2012, Sidar has been selected as one of the top 99 foreign policy leaders under 33 in the world by the Diplomatic Courier and the Young Foreign Policy Professionals. He is a member of the Johns Hopkins University SAIS Advisory Council, Atlantic Council, Turkish Social Democracy Foundation (SODEV), Atlantik-Brucke e. V., the European Young Leaders Program, the Jean Monnet Program, the Project Interchange Alumni, and the American Academy of Achievement. He is fluent in English and German.
Moderator:
Pelin Eralp Wolak is a Senior Program Manager at HasNa Inc. since 2013. She holds a Ph.D. in Government and Politics from the University of Maryland, College Park. She grew up in Istanbul and received her B.A and M.A. in International Relations from Boğaziçi University in Istanbul, Turkey. Dr. Eralp Wolak specializes in military and diplomatic interventions in civil conflicts and international crises.
The event will be held at HasNa Inc's President, Ms. Nevzer Stacey's residence. Since we have a limited number of tickets available, please do RSVP by May 2 if you are planning to attend. Light refreshments will be served.