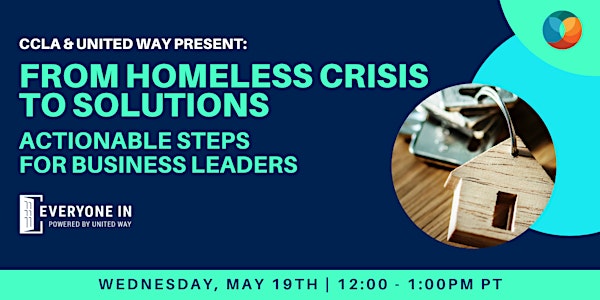 From Homeless Crisis to Solutions: Actionable steps for business leaders
Sales Have Ended
Registrations are closed
ZOOM LINK BELOW https://zoom.us/j/7080538943?pwd=WW5SZFBtWEEyQlB2TlowaG1UU05tZz09 Any questions please email Juliette, at info@ccla.la Best wishes, Juliette Derbyshire CCLA Chapter Coordinator
Sales Have Ended
Registrations are closed
ZOOM LINK BELOW https://zoom.us/j/7080538943?pwd=WW5SZFBtWEEyQlB2TlowaG1UU05tZz09 Any questions please email Juliette, at info@ccla.la Best wishes, Juliette Derbyshire CCLA Chapter Coordinator
CCLA in conversation with Everyone In Powered by United Way
About this event
Homelessness impacts us all.
As business leaders, we all have a unique responsibility to take a part in the solutions.
CCLA has joined forces with Everyone In powered by United Way to provide resources for business leaders. This toolkit shows how to take an active role as a business leader to help end the humanitarian crisis of people experiencing homelessness.
Join us for a conversation with Tommy Newman, Senior Director of the United Way, about the current state of the homeless crisis and how members of the business community can be a part of the solution. Just as the issue is multifaceted the opportunities to step up are wide.
Learn where you and your business fit!
You have a role as an individual community leader.
You have a role to involve and engage as a business in community efforts.
You have a role to create pathways for employees and clients to engage.
During the webinar, we will feature local businesses that are addressing this issue in a variety of ways. Attendees will walk away with a toolkit for how they can engage as individuals and with their company.
What will your legacy be in this crisis?

Everyone In
Powered by United Way of Greater Los Angeles, Everyone In is a countywide initiative bringing together leaders and voices across L.A. County to keep the best solutions to end homelessness moving forward by creating ways for the public to get involved; tracking, measuring, and sharing progress; and lifting up successes and celebrating wins.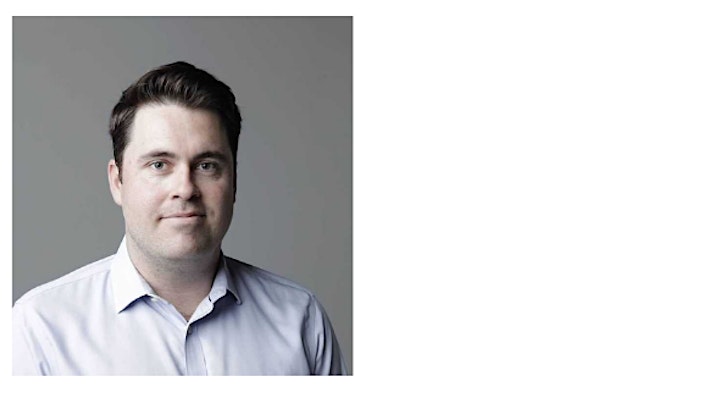 Tommy Newman is currently the Senior Director of Impact Initiatives at the United Way of Greater Los Angeles. He is responsible for the organization's Everyone In campaign, as well communications, community engagement, and advocacy as it relates to housing and homelessness.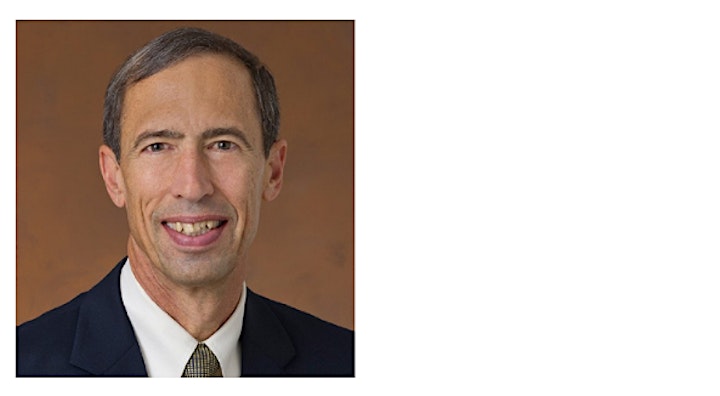 Lieutenant General Larry D. James is a former senior officer in the United States Air Force. He has been Deputy Director of NASA's Jet Propulsion Laboratory (JPL) since September 23, 2013. At JPL he is the Laboratory's Chief Operating Officer responsible to the Director for the day-to-day management of JPL's resources and activities. He also serves as Chairman of the Board of Directors for United Way of Greater LA.
The Zoom webinar link will be sent prior to this event.
Any questions please email Juliette at info@ccla.la