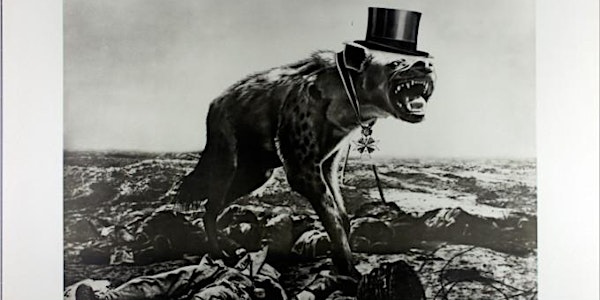 From Heartfield to Memes: Lessons from History
Sabine Kriebel discusses the significance of John Heartfield's mass-circulation photomontages in today's era of the meme.
When and where
Location
Four Corners 121 Roman Road London E2 0QN United Kingdom
About this event
From Heartfield to Memes: Lessons from History
Critical photomontage seems to be making a comeback as meme. Made from reconfigured and recombined photographs (among other things), memes can be posted, circulated, and re-circulated in the digital age with a speed, ease, and reach that radical artists such as John Heartfield could only dream of a century ago. That digital facility is accompanied by certain conceptual facility, however, whose political message and tactics often verge on the simplistic, the vulgar, the ephemeral. This talk will explore some of the crucial complexities of Heartfield's popular, mass-circulation photomontages that illuminate how much they still have to teach us in the present, volatile, technologically-savvy moment.
Sabine Kriebel is the author of 'Revolutionary Beauty: the radical photomontages of John Heartfield' and Lecturer in the History of Art at University College Cork.