From Grief to Gratitude Day -- "Coping with Holiday Grief"
Description
How do you cope with the happy holiday season when you are heartbroken from the death of a loved one? While you are drowning in tears of sadness, it seems that everyone else has forgotten about your loss. The sights, sounds, and smells of the season confront you wherever you go. The rituals of family togetherness, gift giving, decorations, and celebrations really touch the heart of the void that has been left. The reality hits that the holidays you once treasured with your loved one will never be the same. Whether the loss was last week or many years ago, we know that the emotions of grief are heightened during the holiday season. You don't have to suffer alone. Nor do you have to take 5-8 years to recover from such a devastating loss. You can get on top of your grief. Our certified grief coaches partner with you on your grief journey as you navigate the wilderness of these normal and natural emotions of loss and help you find meaning and purpose in a fulfilled life going forward.
Join us on Saturday, December 2, 2017 for From Grief to Gratitude Day in Washington, D.C.
Tips and Tools for Coping with Holiday Grief
What Not to Say to Someone Who is Grieving

Personal Grief Experience Sharing

Finding Gratitude in the Gift of Now

Memorial Candle Lighting Meditation
A special holiday grief activity is planned for children ages 4 - 10. Child(ren) MUST BE REGISTERED in order to participate in this event.
For additional event information, visit us here.
---


Join us on December 2, 2017 to meet and chat with . . .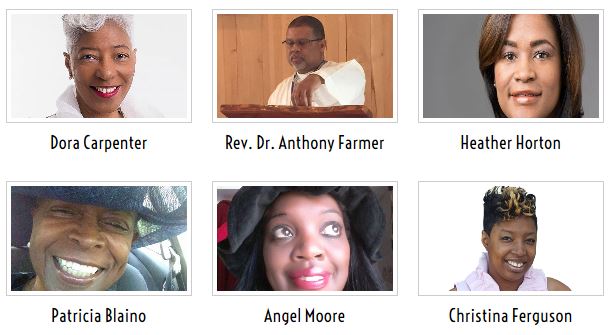 Dora Carpenter, CPC
From Grief to Gratitude Coach Certification Program
Rev. Anthony Farmer, D.Min.
Visions of the Heart Spiritual Life Center
Christina R. Ferguson, MS, CPC
Member, National Alliance of Grieving Children
Patricia M. Blaino
Evangelist and Certified Grief Coach
Heather D. Horton
Certified Grief Expert
Victoria Angel Moore
Grief and Relationship Coach