Description
Why Yoga?
Because grief lives in the body, yoga therapy is a powerful tool in the grieving process. With many years of combined experience and training in yoga and yoga therapy, Wendy Black Stern, the founder of The Grief Support Network, created a profoundly rich and rewarding program for all stages of grief — designed to help you transform through grief with the tools, self-awareness and supportive community needed to step more fully into your life.
Creating Community in Sacred Circle
We offer an intimate, safe container for grief to be felt, expressed, shared and healed. Throughout this journey, the group creates a 'circle' that offers unconditional love and acceptance, in which all experiences and feelings are acknowledged and validated. Within the circle, participants learn to be a witness for themselves and each other, cultivating compassion, self-awareness and connection within the group. Through this process, trust is created, which invites greater vulnerability and authentic sharing to take place within the weekly classes. As the group explores the relationship between their thoughts, emotions, spirit and physical bodies, they create a learning community in which their grief serves as a catalyst for personal growth and transformation.
Through yoga, meditation, and somatic exploration, participants learn to observe where they are holding grief in their bodies and to witness the sensations, thoughts, and feelings that they are experiencing without judgment. With the understanding that we have to feel our grief in order to heal it, the program strives to teach participants how to be present with themselves, even when it is painful, and to receive the wisdom that can only come from within.


What You Can Expect from the "From Grief to Gratitude" Yoga Therapy Program
Our 9-month program follows an evolutionary progression that guides participants through a process of self-inquiry to not only move through their grief but to experience greater clarity and understanding of their purpose and life path. Going through a loss can often cause one to question or even redefine their identity. This can be a confusing and scary place to be, but through the support of a loving community, participants are guided to discover new parts of themselves and grow; not in spite of their grief, but because of it.


The program includes
1 2-hour yoga class/week

1 audio meditation/week

1 journal exercise/week

Access to an ongoing community forum to chat and connect

A 45-minute quarterly mentoring session with the facilitator

15% discount on GSN rituals and events

The program is guided by the following monthly themes
Grieving in Community / Creating the Container

Presence & Body Awareness

Self-Love & Acceptance

Grief as a Teacher

Grief Has a Purpose

Holding Grief and Gratitude

The Courage to Change

Renewal & Growth — Planting Seeds for Transformation

Wholeness & Integration

Benefits of the "From Grief to Gratitude" Yoga Therapy Program

A weekly container to sit with your grief

A place where you can express yourself freely and show up as you are / ok to be messy here or sad or happy or whatever you are feeling

Opportunity to be witnessed by others in vulnerability and to learn how to be a witness

Guidance to explore your shadow and learn more about yourself

Increased self-love and acceptance, which radiates into all of your life

The knowledge of how to apply what you learn in your practice into your life

Accessing your own inner wisdom

A space where you can physically let go and release emotions

A supportive community that offers connections to others so you don't have to grieve alone

Authenticity

Integration of your thoughts, feelings, physical body and spirituality

Opportunity to redefine your identity and explore the evolution of your soul's purpose

Program dates/times
Tuesdays, 10/24/17 through 7/24/18, 5:30 to 7:30 pm with the following exceptions: no class on 11/7, 12/5, 12/12, 12/26 and 3/27. 12/12/17 class is moved to Thursday, 12/14 from 5:30 to 7:30 pm.
Venue
Vali Soul Sanctuary
6717 Valmont Road
Boulder, CO 80301
(720) 393-0434


Teacher
Alexa Bergaron
Payment Options
The program cost is $1,440 but if you pay in full here (click on TICKETS on upper right), you will receive a $100 discount. Visit the PROGRAM PAGE for other payment options (scroll to bottom of page).
About the Facilitator
Alexa Bergeron, MA, LPCC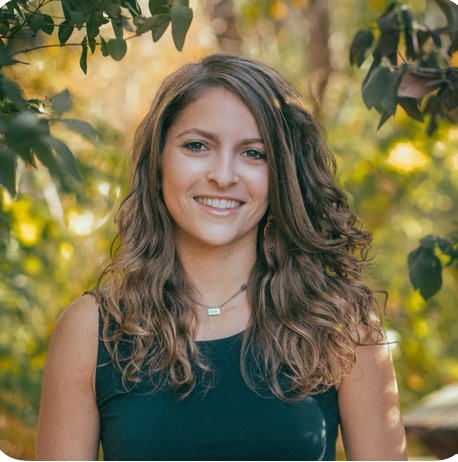 Alexa is a somatic psychotherapist who believes in the power of psychotherapy to help transform suffering into a doorway for growth, transformation, and healing. She believes the foundation for lasting change involves developing a loving and nurturing relationship with all parts of ourselves, especially the parts that we tend to feel the most afraid of and resistant toward. Drawing from her training in body psychotherapy, Internal Family Systems therapy, and Sensorimotor psychotherapy, she provides a warm and welcoming environment for young adults, individuals, and families seeking support with traumatic grief and loss, post-traumatic growth, digestive health issues, autoimmune disorders, anxiety, depression, and challenges related to alcoholism and addiction. She currently offers individual and group psychotherapy in Boulder and Denver.