Description
Join us for a workshop and conversation exploring hope-filled solutions to the complexities of urban poverty and migration.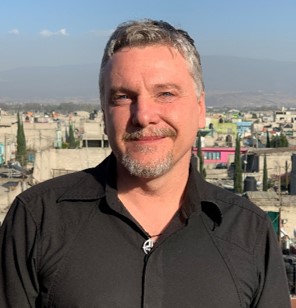 About the Speaker
Rev. Jean-Luc Krieg, born and raised in Ivory Coast, West Africa, and of Swiss-German descent, is founder and General Director of Urban Mosaic. Jean-Luc holds both an MBA in International Economic Development and a Master of Divinity degree from Philadelphia-based Eastern University and Eastern Seminary and is an ordained minister. Jean-Luc is presently a Ph.D. candidate at the University of South Africa. He has had an interest in working among Mexico City's urban poor since April 1991. He lived in Mexico twice —in 1993 and 1995/96—before finally returning to Mexico in 2005 to pursue his vision of founding Urban Mosaic. Krieg has traveled to 56 countries and enjoys bridging worlds.
*At Tenley Circle between Nebraska Ave and 39th St NW
For more information, contact Brian Bakke at bbake@msfdn.org.