From Fearful to Fearless: Re-CLAIM YOUR LIFE™ Vision Board Workshop
Description
From Fearful to Fearless: Re-CLAIM Your Life™ Vision Board Workshop
Do you feel like you're always setting new goals, but failing to follow through?
Do you let other people's opinions stop you from pursuing your dreams?
Are you ready to take control of your life and your destiny?
Are you ready to dream big and live fearlessly?
Are you ready to make 2018 the year of YOU?
Start on the path to prosperity with a vision board!
Studies have shown that thoughts can trigger the same parts of the brain as actions. So, when you visualize your best life, you're actually training your brain to receive positivity and abundance!
In other words: Visualizing what you want will help you get what you want!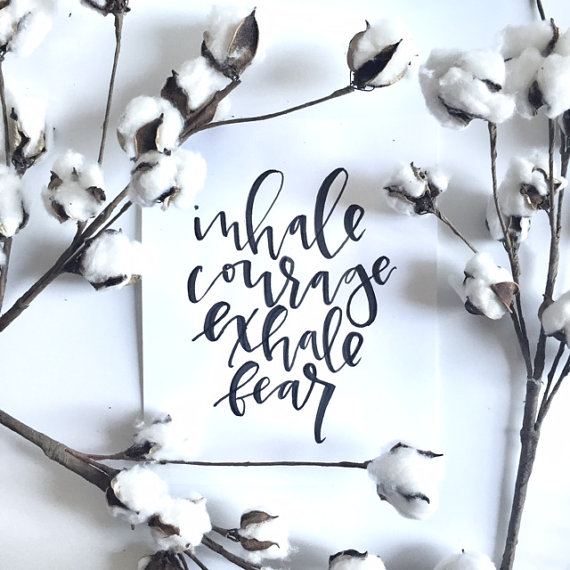 Full Day Intensive Vision Board Workshop for Women!
This is a full-immersion coaching experience in a small intimate group. You'll get the space & time you need to intentionally define your dreams & goals to create a vision board that represents the life you want to effortlessly attract what you desire!
On January 27, 2018, I'll show you how to make their own vision board but also how to use the Law of Attraction & The Secret to create the life of your dreams. You'll learn:
The purpose of a vision board & the power of visualization
The key elements of a well-designed, functional vision board
How to manifest your vision board and stay accountable
Clarify your goals & desires to create the life you want!
Learn how gratitude works to manifest more abundance in your life & powerfully transform your life from the inside out!
All workshop materials are included in your investment & shipped to you prior to the event. The From Fearful to Fearless™ Vision Board Kit includes the following: markers, pens, highlighters, poster board, glue sticks, stickers, a journal, and more.
Extras:
Balloon Release Symbolizing Liberation for Self-Limiting Beliefs!
Mimosa Toast (Alcoholic & Non-Alcoholic) To the New You & New Beginnings!
Light refreshments & swag bags!
A complimentary Ready To Live & Thrive™ 30-minute Coaching Session with Tracey Crockett (valued at $75)!
More surprise items to help you manifest & stay on track in 2018!
All you have to bring is a great attitude & the motivation to put in the work!
DUE TO THE INTENSE, POWERFUL WORK IN THE WORKSHOP, SPACE IS LIMITED TO 15 PARTICIPANTS! SECURE YOUR SPOT TODAY!!!! EARLY BIRD PRICING ENDS 12/31/2017!!!!

It's time to let go of the past and walk into the future!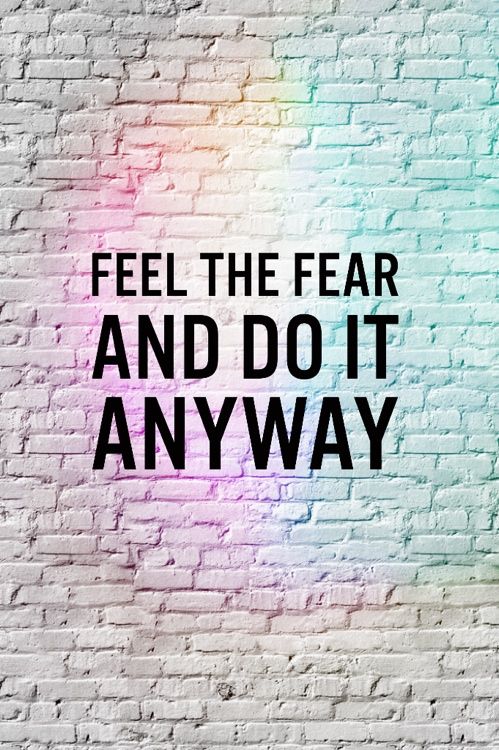 Frequently Asked Questions
-- Do I need to bring any supplies?
No. Each recipient will be SHIPPED a complete Vision Board Kit that includes all necessary supplies, i.e., markers, glue sticks, poster board, stickers, construction paper, worksheets, and more. DON'T FORGET TO BRING THE KIT WITH YOU TO THE WORKSHOP!
Additionally, magazines are provided for on-site participants!
-- Will lunch be provided?
NO. However, there will be plenty of light refreshments to include coffee, tea, pastries, cookies, protein bars, yogurt, and more. All attendees are encouraged to bring their own lunch or feel free to purchase a meal at the surrounding restaurants in the area during the lunch break.
-- Will there be breaks during the workshop?
Yes. There will be a minimum of (2) 15-minute breaks and a 60-minute lunch break.
-- What if I don't complete my board during the workshop?
Many attendees do not complete their vision board during the workshop; that's OK. The goal is for you to leave the workshop with clarity on what you want to accomplish, where to begin, & action steps on at least one goal so that you know how to create action steps for other goals.
-- What are my transportation/parking options for getting to and from the event?
The Shady Grove Metro Center is less than 2 miles from the location. For those driving their personal car, parking is available on the street.
-- How can I contact the organizer with any questions?
Please email Tracey Crockett with your questions and or concerns: tracey@chicclassyspicy.com.
-- What's the refund policy?
Tickets are NOT refundable. However, they are transferable to another party. The Event Host must be contacted to change the registrant's name PRIOR to the workshop to ensure admittance.
-- Who can attend this workshop?

This event is for WOMEN only who are 18+ years of age!