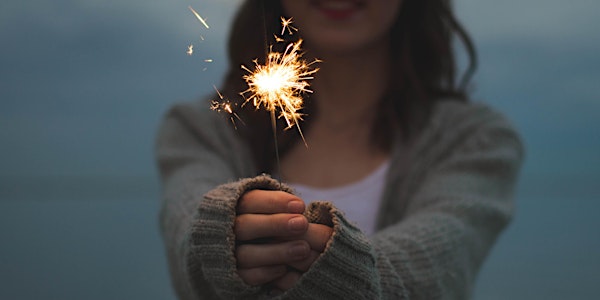 Multiple dates
From Fatigue to Vitality
Creating a rock-solid health foundation
Date and time
May 20 · 10am - June 10 · 10:30am PDT
Refund Policy
Contact the organizer to request a refund.
Eventbrite's fee is nonrefundable.
About this event
Saturday, May 20, 27 + June 3+ 10 | 10:00 AM - 11:30 PM
This is YOUR Roadmap to Energy 101: the first step to regaining your vitality so that you can feel amazing in midlife and beyond without the overwhelm of having to sort through conflicting health information, and "having to do it all"!
Are you ready to set the powerful foundation and create the ENDURING conditions for vitality in midlife and beyond?
In this workshop you will learn the practices you can start right away to begin creating self-sustaining abundant energy!
Here we do a dive into stress, the nervous system and the way our digestive and detoxification systems intersect.
We explore the following questions and provide the tangible actionable strategies to implement profound insights and tools that will transform your health.
How to support your nervous system so you have less anxiety, better mood, more energy? The daily practices that are crucial for a grounded nervous system foundation.
How does the grounded (or not!) state of your nervous system impact your digestion (absorption of nutrients, elimination of waste) and the ability to remove toxins (for managing weight, reducing inflammation and increasing energy!)?
The science of sleep- how to identify obstacles and get the most important experience of your day back on track to fully recharge your system and refill your energy tank?
What is the FOOD- MOOD connection?
What to eat to support brain health (reduce brain fog, and improve focus, optimal neurotransmitter production (mood)?
How to eat to reduce the load on digestion and lighten our burden (chemicals or excess weight)?
What is the anti-inflammatory diet- what are the foods that increase or decrease inflammation?
When would we use this diet and what would we expect to experience?
How to do an elimination/challenge diet to ID trigger foods and what other tests can be used to identify problematic foods?
Join Dr. Heidi Lescanec, ND and Helena Bianchi, Health Architect, Nutrition & Lifestyle Coach for this interactive workshop to give yourself and your body the gift of committing to all three consecutive weeks of learning how to create a rock-solid health foundation.
Dr. Heidi Lescanec
Naturopathic Doctor
I obtained my naturopathic medical degree in 2002 from the National University of Naturopathic Medicine in Portland, Oregon. Upon graduating from this full-time four-year postgraduate program, I moved back to the interior where I had a beautiful piece of land in the Columbia Valley. Alongside establishing my own Naturopathic practice in Golden and Invermere, I helped build my cob home, lived off the grid, and converted an old house into a commercial building, clinic, and yoga studio before relocating to the coast. I currently practice naturopathic medicine – with a focus on digestive health and culinary nutrition.
How I came to study Naturopathic Medicine
During my undergraduate studies in Anthropology and Native Studies at Trent University, I had the opportunity to work on some projects on traditional medicine with Dene First Nation in the NWT. It was through this practical experience of working with communities and seeing the transformative power of traditional styles of healing that addressed the health of the whole person, body, and mind (rather than merely focusing on the disease), that I was inspired to pursue studying naturopathic medicine. I went back to university to take the pre-med science requirements; and at the same time, while living in Canmore, I co-founded a backcountry adventure company, which I continued working with while practicing in the Kootenays.
​​How I came to focus on Culinary Nutrition
Creating nutritious, nourishing, and beautiful food is my great passion. Through both my clinical work and my own personal life, I have gained a deep awareness of the fundamental role diet and nutrition play in health. I have been passionate about cooking healthy food since I was an adolescent. During university, I had the good fortune to work as a chef: to make my own daily passion into a career that has sustained me through all my studies and adventures over the years. I have cooked for back country, lodges, retreat centers adventure trips, the movie industry, and with the Hollyhock Foundation on the incomparable, Cortes Island.
Blending my passion for cooking and medical knowledge, I aim to nourish healthy changes through culinary guidance and naturopathic counselling; helping patients put into practice the understanding that food is medicine. It is my belief that having the knowledge, skills, and inspiration to feed ourselves well is the foundation of preventative medicine and feeling optimal on all levels.
Certifications
BC Prescriptive Authority – including bio-identical hormones and (LDN) Low Dose Naltrexone Acupuncture
Dr. Heidi Lescanec is a member in good standing of the British Columbia Naturopathic Association (BCNA), College of Naturopathic Physicians of British Columbia (CNPBC), and the Canadian Association of Naturopathic Doctors (CAND).
Helena Bianchi
MA, Registered Health Coach (RHC), Registered Nutrition & Health Coach (RHNC-II) Nutrition & Lifestyle Coach
Helena is a Health Architect
With all of the sickness, depression, obesity, and low energy taking over our world, to be and stay healthy almost seems impossible. Helena Bianchi does the impossible every single day by helping people architect a peak performance life so you can feel better and heal yourself naturally.
Helena's background in biochemistry and cancer research, combined with Holistic Nutrition certification, teaching and public speaking experience, and her relentless passion to making you feel good makes her THE go to resource and mentor for her clients.
It's almost like having your own personal nutritionist, dermatologist, therapist, and weight-loss clinic all bundled into one cheerful package.
Helena has built cutting edge wellness strategies for you because of her commitment to learning - not only is she a Registered Health Nutrition Coach (Nutraphoria School of Holistic Nutrition), she also holds these accolades under her belt: Master of Arts in Biochemistry, Bachelor of Science in Biology (Minors in Chemistry and Mathematics), and Bachelor of Arts in Philosophy.
Having grown up in Brazil, she was connected to nature from the start. From dancing in the rain and playing flute for orchestras, she pranced around airports and new experiences when she traveled to the US to live in Boston, Florida, Austin, and Ohio.
Helena's passion really ignited when her son got sick. In 2008, she ended her 6.5 year stint in biochem/cancer research. Though she loved her job, it became stressful for her when she had her son, and had a long commute to work. One day, her son got sick from allergies and eczema, and she decided to troubleshoot it herself as she didn't trust big pharma. She did deep research, shifted to gentler and more natural treatments, and she was able to cure her son completely.
She began to do the same to family and friends, and eventually, people were amazed with the results, and began to refer everyone they could to her. This is how word got out! Not long after, Helena was nurturing a career in holistic wellness consulting that changes the body's biochemistry to allow healing and vitality to come naturally.
She has synthesized proven and custom strategies by doing deep research and experimentations on current health philosophies, uniting the most crucial, effective, and sustainable health information into an insightful and personalized natural health system.
Aside from helping organizations, elite athletes, high level consultants, and leaders expand the impact they have in the world. Helena is also the Health Architect/ NUTRITION & HEALTH COACH at Connect Health Integrative Health Clinic in Vancouver, Canada.
She is a regular donor to the United Nations Food Program, the Children Hunger Fund, Breakfast Club of Canada and the WE Charity School Nutrition Program.
Helena shows you that being and staying healthy can be easier than you ever thought! You don't have to suffer or feel bad.
If you hold an important leadership role, impact a lot of people, and have a deep commitment to your career and you need your health… putting Helena to work for you will be a game-changer.