Unity360 Community Race Dialogue in response to recent national events.
About this Event
Join South Florida People of Color and the Florida Memorial University Social Justice Institute for a Unity360 Community Race Dialogue in response to the events of Wednesday, January 6th, 2021.
That morning we woke up to good news out of Georgia. Rev Warnock and Jon Ossoff won, giving control of the U.S. Senate to Democrats. That afternoon white nationalist terrorists violently overtook the U.S. Capitol in an attempt to prevent the certification of the Presidential Election.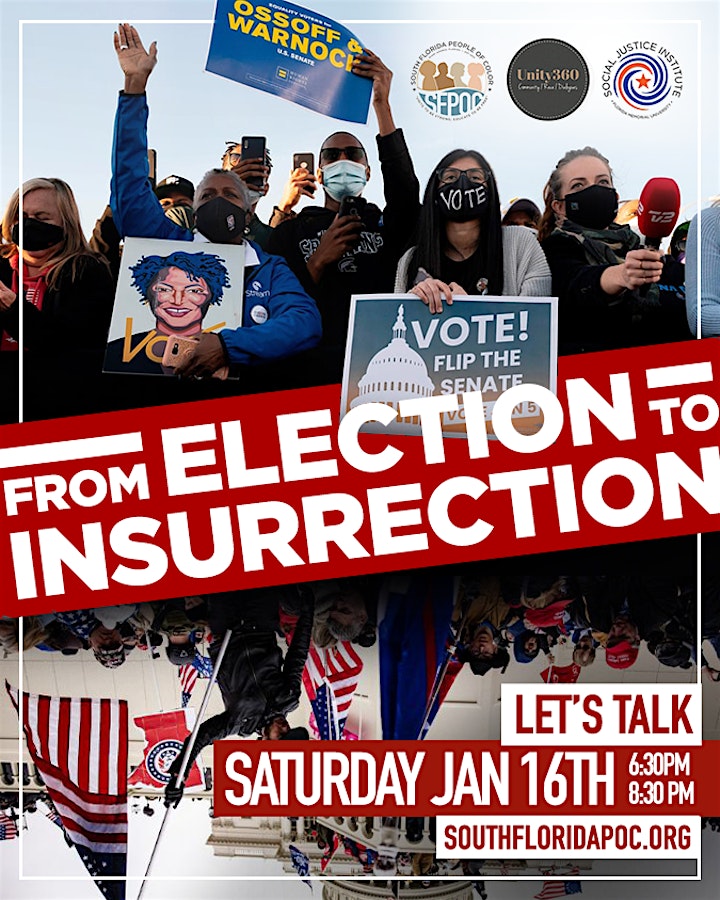 Moderated by Dr. Tameka Bradley Hobbs, founder of the FMU Social Justice Institute, and facilitated by SFPoC and FMU, the Unity360 Dialogue will provide a virtual space for community members to be together, to express feelings and ideas, to be heard and to listen to others.
Conversations about race and racism are difficult but necessary. Let's talk.