'From Dickens to Downton: The World of Victorian & Edwardian Food' Webinar
Sales Have Ended
Registrations are closed
Looking to register for the replay? Visit AdventureClub.com > Virtual Events > Active Replays to browse our active replays, which expire one week after the program's original air date.
Sales Have Ended
Registrations are closed
Looking to register for the replay? Visit AdventureClub.com > Virtual Events > Active Replays to browse our active replays, which expire one week after the program's original air date.
Can't make it live? Register and get access to the full replay for one week! New York Adventure Club | www.AdventureClub.com
About this event
From the elegant and sumptuous dinner parties amongst English royalty and aristocracy (as perfectly depicted on Downton Abbey) to the dining tables of some humbler characters described in Charles Dickens' novels, it's time to explore British food and dining traditions within the Victorian and Edwardian periods in England like never before.
Join New York Adventure Club as we journey back in time to mid 19th century and early 20th century England to uncover its most cherished culinary traditions and dishes, from the grand royal palaces to elegant country houses.
Led by writer, lecturer, and culinary historian Carl Raymond, our digital showcase of the foods of Victorian and Edwardian England will include:
The dining habits of Queen Victoria and how she influenced Victorian cuisine
How Charles Dickens' A Christmas Carol formed many of the holiday food traditions in use today
A deep dive on select classic dishes, including their background, how they were prepared, and how they were served
Trends and influences that affected eating and entertaining, from the Industrial Revolution to the beginning of World War I
A discussion around Isabella Beeton, one of the most influential cookbooks writers in history
An overview of the origin of one of Britain's most treasured traditions, the ritual of afternoon tea
Afterward, we'll have a Q&A session with Carl — any and all questions about Victorian and Edwardian food are welcomed and encouraged!
Can't make it live? Don't worry, you'll have access to the full replay for one week!
See you there, virtually!
*Once registered, you will receive a separate, automated email containing the link to join this webinar
**For the best possible viewing experience, please ensure you're using the latest version of your internet browser — Google Chrome is the most compatible. Exact technical requirements and a webinar user guide will be shared in the automated confirmation email upon registration.
***A full replay will be available after the experience for all registered guests
About Carl
Carl Raymond is a licensed New York City tour guide, food historian, writer, and museum educator. He has worked at the Merchant's House Museum as well as King Manor Museum in education and programming. Carl has lectured for the Royal Oak Foundation, Merchant's House Museum, National Arts Club, Metropolitan Opera Guild, St. George's Society, Historic Royal Palaces and the English Speaking Union. He was a contributing writer on SAVORING GOTHAM: A Food Lover's Companion to New York City, ed. Andrew Smith (Oxford University Press) and is at work on his own book, A Culinary History of the Gilded Age.
Testimonials
"I liked everything!!! The social history was fascinating. The food evolution itself was so interesting, great questions at the end too. I saw this on replay so could not interact. Love the inclusion of Downton and "Upstairs Downstairs" references." -Sharon
"Marvelous subject spanning many years and differentiating tastes and influences. Mouth-watering talk too." -Laura
"Great review giving you an overall feeling for what was done back in the day. Loved it" -Barbara
"Carl is so knowledgeable and such an excellent storyteller." -Jane
"Carl Raymond must be the rolls Royce of lecturers---so much knowledge, so beautifully presented. I was taking notes to hope to retain some of it" -Carole
"Great presenter. He is really good. Keeps it so lively. Really passionate and does great research. Definitely not just calling it in." -Noelle
"Very organized- I learned much I didn't know. the speaker was very knowledgeable and presented the info in a clear way." -Marilyn
"I liked the depth of research and information. The presentation was well-timed. Rich and rewarding." -Gee
"Amazing speaker and interesting topic" -Christina
"So much information... LOVED it." -Carol
"As always Carl Raymond is incredible. his wealth of knowledge admirable. I will attend every talk he gives. In particular this was a very eclectic topic on Edwardian food, Charles Dickens and history . Thank you." -Julie
"Speaker was so knowledgeable and engaging" -Janet
"So interesting, well researched, well presented, excellent slides" -Gwen
"Speaker was lively, informative, and entertaining, and had good slides." -Michele
"I like the level of detail that Carl provides, his enthusiasm for the subject, and his breadth of knowledge. Looking forward to more." -Michele
"The information and slides are well organized and very interesting." -Susan
"Carl Raymond's comprehensive knowledge and enthusiastic delivery" -Jane
"Clear, coherent and engaging presenter. It was a good thing our dinner was ready as it made one of us hungry." -Krista
"Lots of information, speaker was well versed in subject and energetic" -Sharon
"Carl is so knowledgeable!" -Susan
"Extremely well organized and informative. So enjoyable" -Lauretta
"I love Carl's extensive knowledge base and excitement for the material." -Alison
"The presenter was engaging and knowledgable. Really enjoyed this event. Look forward to more." -Janie
"Lively discussion of food and customs with a few references to everyone's beloved Downton Abbey and young Queen Victoria." -Arlene
"Carl is outstanding... knows his stuff, personable, excellent visuals. A joy. I learn so much." -Jacquelyn
"I love the presenter's detailed knowledge of culinary history." -Kathleen
"The host was clearly excited and knowledgeable about his subject and had very good visuals to share." -Sandra
"Host was knowledgeable and entertaining!" -Clare
"Well organized, nicely paced, really interesting." -Prudy
"Loved the history, food and stories how the modern cuisine was born." -Carol
Disclaimer
By attending a New York Adventure Club experience, you accept our terms of service.
Categories: Virtual, Art & Entertainment
Organizer of 'From Dickens to Downton: The World of Victorian & Edwardian Food' Webinar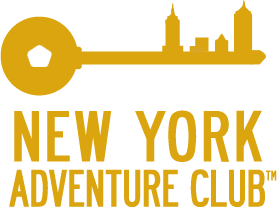 NEW YORK ADVENTURE CLUB
Unlock Your City
We give you insider access to the city's best-kept secrets. But we're so much more than a tour company.
WHO WE ARE

We are a community-driven club that curates the most unique experiences in town, with a focus on history and storytelling. We show you a city you never knew existed, and offer a community you can't live without.
You won't find our special-access tours and exclusive events anywhere else. Think after-hours tours of New York City's most celebrated spaces, themed parties in unexpected locations, and weekend excursions to incredible destinations. All of our events end with social hangouts so you can meet people who love exploring as much as you do.
THE 'CLUB' IN NEW YORK ADVENTURE CLUB

Our current community is more than 23,000 members strong and includes everyone from recent NYC transplants to lifelong residents. Whatever borough you're from (or city or country, for that matter), we'll make it easy for you to take full advantage of the unique places and great people this city has to offer.  
WHERE WE GO
To ensure a one-of-a-kind experience each and every time, we handpick events and outings specifically for the New York Adventure Club community. Recent events include:
* An after-hours tour of New York City Hall
* Special access into some of New York's most coveted private social clubs, including the Explorers Club and National Arts Club
* Petting baby kangaroos, holding sloths, and feeding leopards at Staten Island Zoo

* An NYPD Precinct tour, including a meet-and-greet with detectives and Emergency Service Unit crew members
* A tour of the Polish Consulate led by the Consul General and Vice Consul General of Poland

* A special-access tour of Brookhaven National Laboratory and its Relativistic Heavy Ion Collider (RHIC)
* A Halloween party in a historic gothic crypt, complete with a five-piece brass band
Subscribe with our newsletter to get the inside scoop on the city's most interesting events: http://eepurl.com/1cnVH
Unlock Your City with New York Adventure Club