Description
What it is like to scale a global company?
Cintrifuse is excited to welcome Venture Parter Alston Gardner, of Fulcrum Equity Partners, for a Fireside Chat facilitated by CEO Wendy Lea.
Prior to her time at Cintrifuse and Get Satisfation, Wendy co-founded The Sales Consultancy, which merged with OnTarget, the company Alston founded. Under Alston's leadership, OnTarget grew from start-up to the industry leader in sales force development with $75 million in revenue and 100+ professionals in fifteen countries prior to selling the firm to Siebel Systems for $250M (now part of Oracle) in 1999.

Wendy will interview Alston on growing and scaling a major software company that serviced clients like HP, Cisco, Dell, Microsoft, Oracle, Alcatel Siemens, IBM, and Xerox.
About Alston: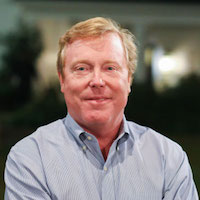 Alston Gardner is a special adviser to Hatteras Venture Partners and manager of the VCMF Angel Fund that focuses on early-stage companies affiliated with Duke, UNC, and NC State. Alston has been an active early-stage technology investor since 1999 and has served on dozens of boards, including two public technology companies. He is also a Venture Partner at Fulcrum Equity Partners, an Atlanta-based growth equity fund.
Alston was the founder and CEO of OnTarget, a consulting and training firm focused on complex sales in the information technology industry. Recognized as a thought leader on sales force issues, Gardner has written numerous articles for Sales and Marketing Management, Selling Power, Marketing Management and Harvard Business Review.