Description
---


WEEKEND MEDITATION REREAT
SATURDAY & SUNDAY
MAY 19 & 20
10:00am - 5:00pm
We often live unconsciously, lost in thoughts and feelings. In this state we may experience a variety of internal problems such as anxiety, fear or anger. And yet, if we bring awareness into our daily lives we are able to find ways to stop identifying with our mental habits. Then we can experience joy and peace and, eventually, the profound epiphany of dropping into the unconditioned. In this retreat Anam Thubten and Kilung Rinpoche will co-teach, sharing the experience and knowledge of the timeless Buddhist wisdom.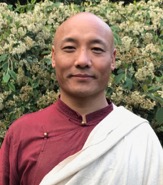 Anam Thubten Rinpoche grew up in Tibet and entered a Tibetan Buddhist monastery as a young boy. He currently resides in Northern Caliifornia and is the founder and spiritual advisor of Dharmata Foundation, teaching widely in the US, Europe and Asia. His many publications include Embracing Each Moment and No Self, No Problem.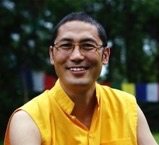 Dza Kilung Rinpoche is the head of Kilung Monastery in the Dzachuka region of Kham, Tibet. Since 1999 he has divided his time between Tibet and his US home on Whidbey Island, WA. He directs the Kilung Foundation, which supports education, cultural and humanitarian projects in Tibet. He is the author of Relaxed Mind.
All registrants are asked to commit to attending the entire retreat.
The retreat will be held on Saturday and Sunday, May 19th and 20h, from 10am - 5pm each day, with an ample break for lunch. Lunch is not provided; there are numerous restaurants in the Ashland area and plenty of parking.
Registration for the two-day retreat is $150. Pre-registration is required; click the box in the upper right of this page to register. The retreat fee covers basic retreat expenses; dana (a monetary gift) may be offered to the teacher at the retreat.
General Questions: Chanté Dao at blessedwaters@gmail.com
Organizer of FROM CONTRACTION TO SPACIOUSNESS: FINDING RELAXED MIND