From Content to Coins: Millennials of Color Monetizing Digital Media
Description
LiteWork Events and Driven Society Present:
"From Content to Coins: Millennials of Color Monetizing Digital Media"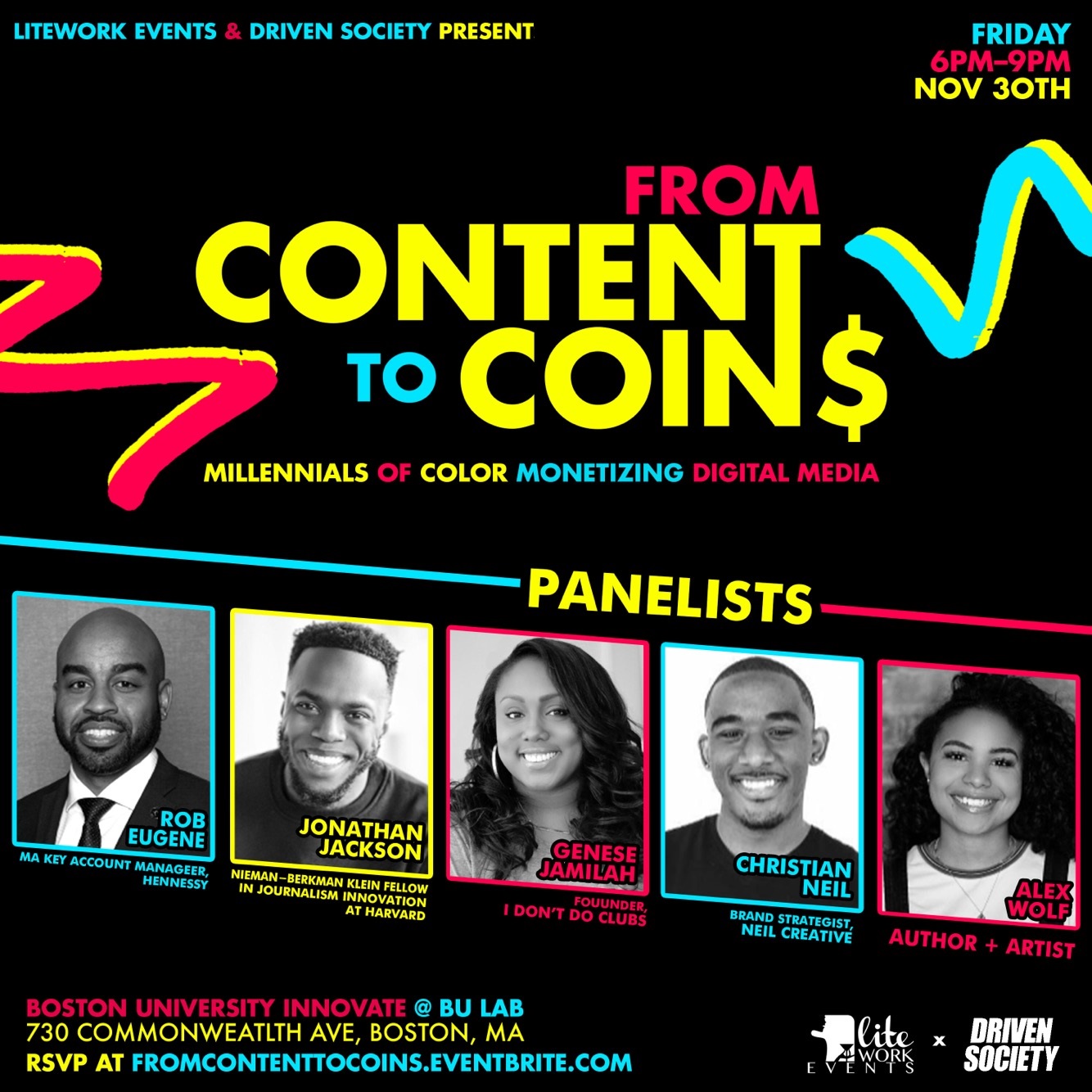 Technology and social media is transforming and elevating the way in which African-Americans use their mobile devices. -- 2016 Nielson Report
With such an increase in the way we consume digital content, there's been a wave of millennials of color innovating, curating and monetizing creative outlets -- from media mavens to social influencers and brand ambassadors. Through an interactive dialogue, "From Content to Coins" explores how millennials of color are killing the game and making social impact with their unique digital footprint, while generating profit and building sustainable brands.
Panelists include:
Rob Eugene | MA Key Account Manager, Hennessy
Jonathan Jackson | Nieman-Berkman Klein Fellow in Journalism Innovation, Harvard University
Genese Jamilah | Founder, I DON'T DO CLUBS
Christian Neil | Brand Consultant, Neil Creative
Alex Wolf | Writer
We look forward to a rich discussion, followed by networking with the panelists!