Location
Anacostia Arts Center
1231 Good Hope Road Southeast
Washington, DC 20020
UnitingUS, ARCH Development and East City Art will present the works of ten veteran artists at Honfleur Gallery in Washington DC.
About this event
A curated group exhibition of outstanding veteran art will be open to the public at Honfleur Gallery on November 11, 2021. Programming on Veterans Day, Thursday, November 11, 2021, both at Honfleur Gallery and the adjacent Anacostia Arts Center will include an opening reception, award presentations, performances and artist talks.
This group exhibition embodies continuity of service by veterans as leaders in the art world. The space between veteran and civilian fades as visual forms of expression connect both of their worlds. Conflict to Creativity: Transitions examines sometimes difficult and personal subject matter in two- and three-dimensional forms. While often taken for granted, artistic exploration of controversial topics is possible through freedom of expression, guaranteed to all Americans by constitutional right, a right which all veterans have sworn to uphold and defend.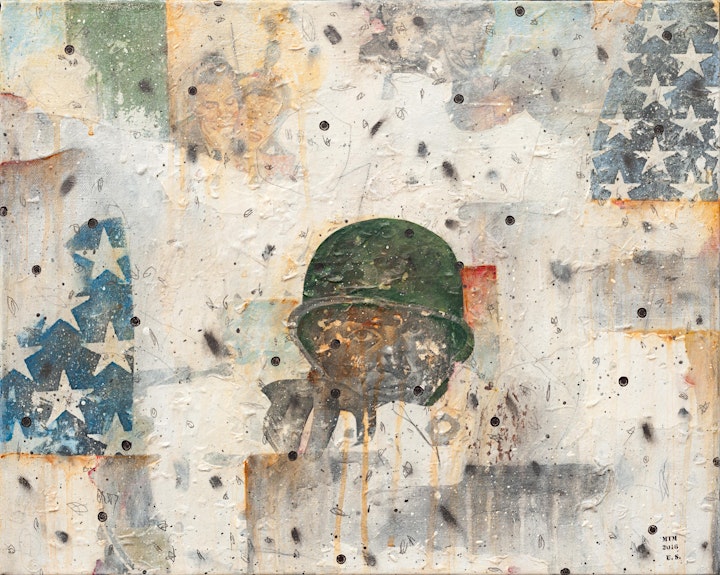 Exhibiting artists include:
Steve Alpert
Ted Berkowitz
Al Burts
Mary Lopez De Miller
Edith Diler
Rik Freeman
Benjamin "Pins" Leese
Nora Maccoby
Mark Tobin Moore
Cyrus Quadland