From Chemical to Drug - The Path to a Small Molecule IND

Tuesday, December 6, 2016 from 12:00 PM to 3:30 PM (EST)
Event Details
From Chemical to Drug - The Path to a Small Molecule IND
Best Practices When Filing Small Molecule Investigational New Drug Applications

Program Overview:
Do you have a solid plan to achieve IND acceptance? Filing an Investigational New Drug (IND) application might be the next step in advancing your company's early-stage drug development program. Johnson & Johnson Innovation, JLABS and Janssen Discovery Sciences invite you to an in-depth look into the process of filing an IND. Whether your goal is to develop a pipeline through commercial launch or partner as early as possible, submitting an IND is a critical early milestone for every biotech company. With big Pharma and VC firms competing for the most promising compounds, startups are expected to demonstrate a clear blueprint for IND approval, and we want you to be ready.

The presentations will highlight the following:
Janssen Research & Development - your partner of choice
Preclinical Development strategies for pharmacokinetics, drug metabolism and toxicology
Key CMC strategies to balance cost, time and quality risks
Designing First-in-Human trials to highlight the qualities of your molecule
Regulatory strategy, IND requirements, and Pre-IND meetings


Agenda:

12:00 PM |
Registration, Lunch, and Networking
12:30 PM |
Janssen Research & Development -Your partner of choice
1:00 PM |
Preclinical Development Strategies
- Designing drugable molecules with appropriate kinetics and metabolism
- Preclinical toxicology evaluations before and during GLP toxicology
- Considerations for typical First-in-Human (FIH) Program
1:30 PM |
Chemistry, Manufacturing and Controls Strategies
 
- Optimizing manufacture of your Active Pharmaceutical Ingredient (API)
- Drug product formulations for FIH
2:00 PM |
Clinical Pharmacology
 
- Designing FIH trials
- Understanding PK/PD
- Biomarkers of safety and efficacy
2:30 PM |
Regulatory Overview
 
- Data requirements: CMC, safety, clinical plan
- eCTD
- Pre-IND meetings
- Regulatory Strategy
3:00 PM |
Discussion and Q&A
3:30 PM |
Program Close


Speakers
Eric Schaeffer | Sr. Director, Neuroscience External Innovation, Janssen R&D read bio»
Mark Kao | Scientific Director, Janssen R&D read bio»
Daniel Schaufelberger | CMC Leader and Sr. Scientific Director, Portfolio Management, Pharmaceutical Development & Manufacturing Sciences, Janssen R&D read bio»
Liping Zhang | Sr. Scientific Director, Global Clinical Pharmacology, Janssen R&D read bio»
Katherine Tsokas | Sr. Director, Global Regulatory Affairs, Janssen R&D read bio»


Event Partner:




Fees:
$35 | General Public
$20 | Student/Academic
$45 | At the door


Location:
JLABS @ LabCentral
700 Main Street
Cambridge, MA


Speakers' Biographies:


Eric Schaeffer, Ph.D. | Senior Director, Neuroscience External Innovation, Janssen R&D
Eric Schaeffer has more than 20 years of experience in the pharmaceutical industry, and has delivered multiple drug candidates to the clinic in both large and small company environments. Eric has an extensive background in the biology and pharmacology of CNS disorders including Alzheimer's disease, major depressive disorder, bipolar disorder and schizophrenia. In his current role at Janssen Eric is responsible for establishing and managing external partnerships in the areas of Mood Disorders and Alzheimer's disease. Previous roles held by Eric include Senior Director of Neuroscience Discovery at Pfizer where he was responsible for leading preclinical pharmacology, Director of Neuropharmacology at CHDI where he was responsible for initiating and managing biotech and academic partnerships focused on Huntington's disease and Director of Clinical Biomarkers at Bristol-Myers Squibb where he was responsible for developing the translational strategies for early clinical programs in the areas of schizophrenia, depression and neuromuscular diseases. Eric received his PhD from the Albert Einstein College of Medicine, and did postdoctoral work at MIT and Rockefeller University prior to initiating a career in the pharmaceutical industry.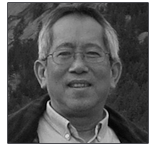 Mark Kao, Ph.D. | Scientific Director, Janssen R&D
Mark is currently a Scientific Director at Jansen Pharmaceutical Research and Development (JRD) responsible for safety evaluation of drug candidates and marketed pharmaceutical products. Before joining JRD he also worked at Wyeth and Bayer with similar responsibilities. He graduated from North Carolina State University with a Ph.D in Toxicology. Prior to joining Industry he also conducted research at NIH and Cornell University to understand toxicity mechanisms. He frequently gives lectures on the topic of strategy and preclinical study requirements for pharmaceutical drug development. Recently, he has been involved in developing treatments for rare and neglected tropical diseases.

Daniel Schaufelberger, Ph.D. | CMC Leader and Senior Scientific Director, Portfolio Management, Pharmaceutical Development & Manufacturing Sciences, Janssen R&D
Daniel Schaufelberger is currently a CMC Leader and Senior Scientific Director, Pharmaceutical Development & Manufacturing Sciences, at Janssen Research & Development L.L.C., a Johnson & Johnson company. He holds a degree in Pharmacy from the Eidgenössische Technische Hochschule (ETH) Zürich, Switzerland, and a doctorate from the University of Lausanne, Switzerland. He was a post-doctoral research fellow at the Cancer Research Institute, Department of Chemistry, Arizona State University, USA and worked as a Scientist in the field of anticancer natural products at the Frederick Cancer Research Facility, Frederick, MD, before joining the pharmaceutical industry. He held positions in Analytical Development at Sandoz Pharma AG, Basel and at the R. W. Johnson Pharmaceutical Research Institute in Schaffhausen, Switzerland and Raritan, NJ USA, before moving into pharmaceutical project management. He has been working on early and late stage development programs, across various therapeutic areas, including pediatric products. His work experience also includes joint development programs with several Japanese companies. Most recently, he led a team developing a new age-appropriate chewable tablet formulation of VERMOX™ (mebendazole), intended for donation to WHO for the treatment of intestinal worms, a neglected tropical disease affecting over 800 million children worldwide. He is currently a member of the Pediatric Center of Excellence at Johnson & Johnson and co-chair of the Pediatric Formulation Network. In his spare time, Daniel volunteers as Head of the ETH Zurich Alumni Organization in North America.
Connect with Daniel:

Liping Zhang, Ph.D., FCP | Senior Scientific Director, Global Clinical Pharmacology, Janssen R&D
Liping Zhang, Ph.D., FCP, is a Senior Scientific Director and US Pharmacometrics Group Leader in Global Clinical Pharmacology at Janssen R&D. Liping received her B.S. in Pharmacy from Beijing Medical University, M.S. in Pharmaceutical Sciences from University of Southern California, and Ph.D. in Biological and Medical Informatics from University of California San Francisco. Prior to joining Janssen in 2011, she was a Research Scientist at Eli Lilly and took various positions up to Director at Bristol-Myers Squibb. Liping's research has focused on advancing pharmacometric approaches to facilitate clinical drug development and approval in cardiovascular, metabolic, immunology, and oncology areas. Liping has over 40 peer-reviewed publications and abstracts and has been invited to speak in many conferences and workshops.
Connect with Liping:

Katherine Tsokas, J.D. | Senior Director, Global Regulatory Affairs, Janssen R&D
Katherine has 25 years of progressive global regulatory experience in small and large sized Pharma companies. She has worked on products at various stages of development, from early through to filing, approval and commercialization. Currently, Katherine provides strategic regulatory oversight to advanced therapy projects including cell therapies in several therapeutic areas by ensuring regulatory strategies contribute to and support the development plans for the products and that all opportunities for collaboration internally and externally are utilized. Katherine is a member of the Alliance for Regenerative Medicine (ARM). She is the Chair for the ARM Regulatory Committee, and a member of the Reimbursement, and the Science and Technology Committees. Katherine received her Bachelor of Science Biology from Temple University, Juris Doctorate from Widener University Law School, and is admitted to the practice of law in Pennsylvania and New Jersey.
Connect with Katherine:

When & Where

JLABS @ LabCentral
700 Main Street
Cambridge, MA 02139


Tuesday, December 6, 2016 from 12:00 PM to 3:30 PM (EST)
Add to my calendar
Organizer
Johnson & Johnson Innovation, JLABS
Johnson & Johnson Innovation, JLABS (JLABS) is a global network of open innovation ecosystems, enabling and empowering innovators to create and accelerate the delivery of life-saving, life-enhancing health and wellness solutions to patients around the world. JLABS achieves this by providing the optimal environment for emerging companies to catalyze growth and optimize their research and development by opening them to vital industry connections, delivering entrepreneurial programs and providing a capital-efficient, flexible platform where they can transform the scientific discoveries of today into the breakthrough healthcare solutions of tomorrow. At JLABS we value great ideas and are passionate about removing obstacles to success to help innovators unleash the potential of their early scientific discoveries. JLABS is a no-strings-attached model, which means entrepreneurs are free to develop their science while holding on to their intellectual property. JLABS is open to entrepreneurs across a broad healthcare spectrum including pharmaceutical, medical device, consumer and digital health sectors. The JLABS flagship opened in 2012 in San Diego at Janssen's West Coast Research Center, and since then has grown to eight locations including the Bay Area, Boston & Lowell, MA, Houston, Toronto and a ninth location, New York City, launching in 2018. For more information please visit jlabs.jnjinnovation.com.
From Chemical to Drug - The Path to a Small Molecule IND