From Bench to Market: Translating research into a Startup

Thursday, March 30, 2017 from 4:30 PM to 7:00 PM (PDT)
Event Details
The Berkeley Postdoc Entrepreneurship Program under the auspices of the Office of the Vice Chancellor for Research and the Visiting Scholars and Postdoctoral Affairs (VSPA) is excited to announce the event "From Bench to Market". This event aims to encourage postdoctoral scientists and graduate student researchers to get involved with entrepreneurship and to learn how to transform research into a successful startup. The idea of this event aligns with Vice Chancellor Paul Alivisatos of making entrepreneurship a top priority for the campus in the coming months.
Scientists are constantly coming up with brilliant ideas. And often, some of them will be worth investing in and commercializing. This event is meant to explore the full pathway, from bench to market, including information about general entrepreneurship, investment, technology transfer and funding. If you are interested in these topics, join us on March 30th at 4:30 PM in Bancroft Hotel. The keynote speaker is Vice Chancellor for Research Paul Alivisatos, whose talk will be followed by John Dueber's talk, who is the UC Berkeley faculty with expertise in entrepreneurship. They will share their experiences on transforming lab research into successful startup companies.This is a free event and will be followed by networking with food and drinks.
Speakers 
Paul Alivisatos, is the University of California (UC) Berkeley's Vice Chancellor for Research and Samsung Distinguished Professor of Nanoscience and Nanotechnology. He is also the Founding Director of the Kavli Energy Nanoscience Institute (ENSI), and Director Emeritus of Lawrence Berkeley National Laboratory, and holds professorships in UC Berkeley's departments of chemistry and materials science. In addition, he is a founder of two prominent nanotechnology companies, Nanosys and Quantum Dot Corp, now a part of Life Tech.
Paul Alivisatos has been recognized for his groundbreaking contributions to the fundamental physical chemistry of nanocrystals, with awards such as the Dan David Prize, the National Medal of Science, the Spiers Memorial Award, Axion Award, Wolf Prize in Chemistry, the Von Hippel Award, the Linus Pauling Medal, Computation and Engineering's Nanoscience Prize, the Ernest Orlando Lawrence Award, the Rank Prize for Optoelectronics, the Eni Award for Energy and Environment, Colloid and Surface Chemistry Award, Coblentz Award for Molecular Spectroscopy and the Thomas Wilson Memorial Prize. He is a member of the National Academy of Sciences, the American Academy of Arts and Sciences and the American Philosophical Society.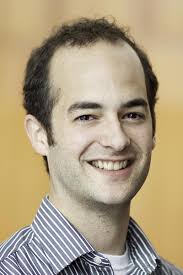 John Dueber, is a University of California (UC) Berkeley Associate Professor in Bioengineering. His lab (Dueber Lab) develops strategies for introducing designable, modular control over living cells. He is particularly interested in generating technologies for improving engineered metabolic pathway efficiency and directing flux. His projects have applications in the development of biofuels, specialty chemicals, and environmentally-friendly processes. One example, a Bakar Fellows project, is the sustainable production of an indigo dye precursor that eliminates the need for the dirty chemical reagents and byproducts of the current dyeing process. Throughout his career, John won multiple prizes, including the NSF and DOE Early Career awards and advising the undergraduate iGEM team to win the North America Regional Jamboree. He is also involved in entrepreneurship and hopes to help his interested students start companies.
When & Where

Bancroft Hotel
2680 Bancroft Way
Berkeley, CA 94704


Thursday, March 30, 2017 from 4:30 PM to 7:00 PM (PDT)
Add to my calendar
Organizer
Berkeley Postdoc Entrepreneur Program (BPEP)
The Berkeley Postdoc Entrepreneur Program (BPEP) provides UC Berkeley scientists and scholars with the skills needed to turn their ideas into startups.  Through informal, on-campus workshops, members are able to mingle with entrepreneurial experts, MBAs, and scientists. 
From Bench to Market: Translating research into a Startup