From BBQ to Braai NYC

Thursday, September 4, 2014 from 7:00 PM to 9:30 PM (EDT)
Event Details
Please note that tickets will no longer be sold at the door due to venue capacity. 
Wines of South Africa  is bringing world-renown wines and a unique cooking scene to New York City with the "From BBQ to Braai" 2014 national tour to benefit Edible Schoolyard NYC.

Join us as you experience a culinary exchange of wonderful wine tastings matched with a full South African BBQ (Braai) created by Chef and South African Braai Master Hugo Uys. 
 Tribeca Wine Merchants will be on-site taking orders for all wines!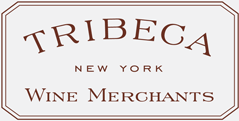 Come and join our Braai, and be welcomed into the South African tradition.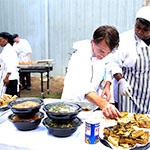 A portion of the proceeds benefit Edible Schoolyard NYC


Edible Schoolyard NYC partners with public schools to build gardens and kitchen classrooms where children can enage in hands-on learning. Our goal is to provide students with the knowledge, skills, and environment required to make healthier choices and change the way they eat...for life.

Check out footage from previous events! 
http://www.youtube.com/user/frombbqtobraai 
"From BBQ to Braai" was created to promote a better understanding of South African wine through the braai (pronounced BRY), a casual outdoor gathering where friends and family converge to cook meats and seafood over a charcoal fire. 2014 tour has already stopped in New Orleans (February 22), Scottsdale (April 12), Key West (May 16), Asheville (June 21), and Minneapolis (July 27th).  
We're thrilled to partner with Uber to provide new Uber users a free ride (up to $30) to or from our event! Details here!
Enter promo code BBQBRAAI30 when you sign up. Already riding with Uber? Use promo code BBQBRAAI10 to receive 10% off your ride the day of the event (up to $10, excluding uberT).

Menu by Chef Hugo Uys 
To Start
South African Platter Droe Wors, Biltong, Dried Fruit and Roasted mixed nuts
Rooster Broodjies (Grilled Cheese Sandwiches) Texas-sliced bread, grilled sweet onion, tomato, cheddar cheese, and a mango ginger chutney
Pap Croquette South African maize with mozzarella, tomato, onion and mushrooms, and a tomato cherry chutney
Braai
Lamb on the Spit Lamb seasoned for 24 hours, slow roasted over open fire for 6 hours with a spicy mint relish
Boere Wors Rolls With a ginger peach chutney
Ostrich Sliders Lettuce and a tomato, black cherry chutney
Peri Peri Shrimp Avocado Ritz Shrimp marinated in a spicy sauce over sliced avocado and a homemade seafood sauce
Grilled Corn Salad Grilled Corn, hydrated golden raisins, Granny Smith apple and feta cheese with a mint, basil vinaigrette
Three Bean Salad White, red and black beans, dried apricot, sundried tomato, and lavender-hydrated golden raisins with basil and parsley, in a mesquite honey vinaigrette
 Sweet and spicy potato salad with rosemary-hydrated cherries Red Potatoes, eggs, celery, rosemary-hydrated cherries with a Dijon, relish dressing
Dessert
Tipsy Tart Spiced bread pudding with dates, walnuts and rooibos tee-infused brandy, topped with freshly whipped cream and crispy, candied nuts
WINE LIST (Organized by importer) 
1. Triton
Bizoe Henrietta 2013 $27.99
Stellar Organics Cabernet Sauvignon 2013- $10.99
Stellar Organics Pinotage 2013- $10.99
Stellar Organics Chardonnay 2013- $10.99

2. Quintessential
Simonsig Chenin Blanc 2012 $13.99
Simonsig Pinotage 2010 $17.99

3. Pacific Highway
Brampton Sauvignon Blanc 2014SRP $12.99
Bellingham Citrus Grove Chenin Blanc 2013 SRP $11.99
Boschendal 1685 Chardonnay/Pinot Noir 2013SRP $15.99
Bellingham Old Vine Chenin Blanc 2012 SRP $22
Ribshack Red Wine "The Official BBQ Wine" 2013 SRP: $10.99
Boschendal S&M (Syrah/Mourvedre) 2012 $17.99
Bellingham Bernard Series SMV" 2011 SRP $35.00
Douglas Green Cabernet Sauvignon 2013SRP $9.99

4. Invoer Ekke
Backsberg Kosher Brut NV SRP: $ 24.00
Backsberg Pumphouse Shiraz 2008 SRP: $ 24.00
Bushvine Pinotage 2012 SRP: $ 19.95
Bloem Chenin Blanc, Viognier 2013 SRP: $ 9.95
Bloem Syrah, Mourvèdre 2013 SRP: $ 9.95
Noble Hill Sauvignon Blanc 2013 SRP: $ 13.95
Noble Hill Cabernet Sauvignon 2009 SRP: $ 19.95

5. Boutique Wines
Six Hats 2013 FairTrade Certified Sauvignon Blanc $11.99
Six Hats 2012 FairTrade Certified Pinotage $11.99
Wildekrans 2010 Chenin Blanc $14.99
Wildekrans 2011 Shiraz $18.99
de Trafford 2008 Cabernet Sauvignon$44.99
de Trafford 2008 Blueprint Shiraz $34.99

6. Cape Classics
Indaba Chenin Blanc 2013 - $11.99
Beyond Sauvignon Blanc 2013 - $11.99
DMZ Cabernet Sauvignon Rose 2013- $11.99
Excelsior Cabernet Sauvignon 2012 - $9.99
Kanonkop Kadette 2011 - $14.99

7. Maisons Marques & Domaines
Rubicon 2008 SRP $31
Chardonnay 2010 SRP $23

8. Distell
Obikwa Pinot Grigio 2013 $6.99
Two Oceans Sauvignon Blanc 2014 $7.99
Place in the Sun Sauvignon Blanc 2013 $11.99
Nederburg Chenin Blanc 2013 $9.99
Fleur du Cap Chenin Blanc 2013 $9.99
Fleur du Cap Chardonnay 2013 $9.99
Obikwa Malbec 2013 $6.99
Place in the Sun Shiraz 2012 $11.99
Nederburg Pinotage 2012 $9.99
Two Oceans Cabernet/Merlot 2013 $7.99
Nederburg Cabernet Sauvignon 2012 $9.99
Place in the Sun Cabernet Sauvignon 2012 $11.99

9. Heritage Link Brands
Seven Sisters Bukettraube Odelia 2013 $9.99
Seven Sisters Sweet Rose' 2012 $9.99
Seven Sisters Pinotage Shiraz 2012 $9.99 House of Mandela Pinotage 2013 $14.99

10. Meridian Prime
Balance Boldly Brut $10.99
Eikendal "Janina" Unwooded Chardonnay $15.99
Eikendal Cuvee Blanc (Sauvignon Blanc, Chardonnay Blend) $19.99
Willow Way Chardonnay/ Pinot Grigio $12.99
Eikendal Charisma (Shiraz, Petite Verdot, Sangiovese) $19.99
Hidden Valley Pinotage $22.99

11. Mulderbosch and Marvelous Mulderbosch Rosé 14 $13.99 Mulderbosch Sauvignon Blanc '12 $17.99 Mulderbosch Faithful Hound '12 $25 Marvelous Yellow Blend 2012 $14.99 Marvelous Red Blend 2011 $14.99

12. Indigo Wine Group
2012 Robertson Winery Sauvignon Blanc SRP $9.99
2013 Robertson Winery Cabernet Sauvignon SRP $9.99
2013 Barista Chardonnay SRP $14.99
2012 Barista Pinotage SRP $14.99
2012 Rustenberg Stellenbosch Chardonnay SRP $21.99
2011 Rustenberg John X Merriman SRP $29.99

13. Broadbent Selections
Stonehaven Sauvignon Blanc 2013 $16-$17
De Wetshof "Bon Vallon" Chardonnay 2013 $22-$24
Badenhorst Secateurs Chenin Blanc 2013 $18-$19
Warwick Estate Old Vine Pinotage 2012 $22-$23
Vins d'Orrance Syrah 2010 $33-$36

14. KWV
KWV Classic Chardonnay 2012 $10.99
KWV Classic Cabernet 2012 $10.99
Roodeberg Red 2012 $12.99
Roodeber White 2013 $12.99
When & Where

Studio 450
450 West 31st Street
New York, NY 10001


Thursday, September 4, 2014 from 7:00 PM to 9:30 PM (EDT)
Add to my calendar
Organizer
WoSA aims to introduce the world to the fantastic wines of South Africa and the people who make them. While it's important to know about these wines, it is much more enjoyable to try them