【讲座】拜耳制药生物药品研发部首席科学家刘胜江博士:From an Idea to a Business

Monday, May 22, 2017 from 6:00 PM to 7:30 PM (PDT)
Event Details
Joint talk from Entrepreneur's Traning Camp, Peking University and Peking University Alumni Association of Northern California:
From An Idea to A Business
Date: 5-22 6:00-7:30 pm
Location: 4500 Great America Parkway,Santa Clara,CA 95054
Registration:
Speaker Bio: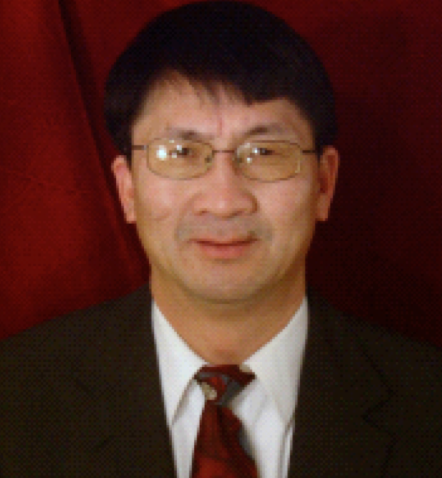 Dr. Shengjiang Liu, born in Shaodong, Hunan Province. Dr. Liu was trained in animal virology and immunology. He discovered and characterized a new virus that caused rabbit hemorrhagic disease virus (RHDV, https://en.wikipedia.org/wiki/Rabbit_haemorrhagic_disease) in 1984 when he was working in Nanjing Agricultural University. He received his Ph.D. in biochemistry from Kansas State University (1990-1993) and he was the one demonstrating the Ping Pong Bi Bi mechanism of human pyruvate dehygenase complex (PDC) and PDC-kinase regulation which contributes to the regulation of glucose metabolism. He has demonstrated that PDC-E2 is recognized by T- and B-cells of Primary Biliary Cirrhosis (PBC) patients. He had his post doctorial training with Dr. Arthur Kornberg (1959 Noble Laureate) in Stanford University (1993-1996). Dr. Liu was a group leader of Genentech Inc. in process sciences. He founded Abmaxis Inc. in 2000 and served as the president/acting CEO. Abmaxis Inc. was dedicated in development of In Silico Immunization System (ISIM) and therapeutic antibodies for unmet medical needs. Abmaxis was acquired by Merck Co. Inc. 5 years after inception. Dr. Liu is the chief scientist and head (vice president) of biological development-Pathogen Safety. He is responsible for cell bank characterization and testing as well downstream protein purification process development to meet international safety standards. He is an active venture capital investor in early stage companies in biopharmaceuticals/biotect and high technology. He is the chairman of Wearhaus Inc., Oak Bioscience and Fedar Group Inc..
He has over 30 peer-reviewed publications, over 250 biologic development reports, involved in 29 biological drug development and 10 BLA/MAA approvals. Dr. Liu is actively involved in BPOG Biophorium (UK), Parental Drug Association (PDA).
2017年5月22日北京大学北加州校友会联合北京大学创业训练营(简称 "北创营")硅谷站推出刘胜江博士的创业讲座,欢迎大家参加!
刘博士的故事不容错过!
时间:2017年5月22日 6:00-7:30 pm

地点:美国•硅谷(中关村硅谷创新中心),
4500 Great America Parkway,Santa Clara,Ca 95054
刘胜江博士简介:
刘胜江博士, 湖南邵东人, 80年代在中国从事动物病毒学和免疫学教学科研 (南京农业大学), 并发现和鉴定兔病毒出血症及其病毒 (RHDV)。1993年获得美国堪萨斯州立大学 (Kansas State University)生物化学博士学位。1996年在斯坦福大学 (Stanford University) 完成博士后, 从师于诺贝尔医学奖得主 阿瑟. 科恩伯格博士 (Dr. Arthur Kornberg)。
1996年加入基因泰克公司(Genentech Inc.)生物药开发科学家. 2000年9月创立Abmaxis公司并任总裁和董事.  现就职于拜耳制药公司(Bayer Pharmaceuticals)生物药品研发部首席科学家和全球病原安全负责人 (副总裁),拜耳制药公司科学家俱乐部会员。 
自2006始对太阳能, 干细胞, 基因编辑和网络数据安全等早期创投, 并任Wearhaus, 奥科生物(Oak Biosciences, Inc)和FEDAR GROUP 公司的董事长.                              
曾发表过30篇研究论文, 俩篇专箸文章和多项发明专利, 29多种蛋白和抗体药物研发, 250多篇公司研究报告, 200多份生药报批文献, 被邀在很多国际学术会议中报告演讲和主持。是全球生物药研发(BPOG),非口服药(PDA)联盟的成员。
北创营 硅谷站 简介:
北京大学创业训练营(简称 "北创营")是北京大学校友会发起的全公益创业扶持平台,依托北京大学优质教育资源及高端校友资源通过实战与理论相结合的创业培训、全链条创业孵化,为创业者提供资源、理论、技术、资金、场所等全方位的创业服务与支持。
北京大学创业训练营自2013年9月创办以来,至今已完成了50余期公益性创业特训班,深度辅导了5000余名优秀创业者;同时,北创营在北京、天津、苏州、珠海、青岛、扬州、大连、厦门、宁波、拉萨等地建立了13个众创空间,通过创业论坛、沙龙、讲座、在线创业课程、国内外游学及拓展等各种形式的培训辅导了超过十余万名创业者,正在建设一套以创业教育为入口,配合创业研究、创业孵化、投资基金四位一体的创业服务体系;目前,通过3年多的发展,北创营已经成为了全国最大的公益创业教育与扶持平台,获得了科技部国家级众创空间、中关村国家级创新型孵化器等多个认定称号。
指导单位:北京大学校友会
主办单位:北京大学创业训练营、北大北加州校友会
协办单位:中关村硅谷创新中心
When & Where

美国•硅谷(中关村硅谷创新中心)
4500 Great America Parkway
Santa Clara, CA 95054


Monday, May 22, 2017 from 6:00 PM to 7:30 PM (PDT)
Add to my calendar
Organizer
Peking University Alumni Association of Northern California (PKUAANC)
Peking University Alumni Association of Northern California (PKUAANC) is a non-profit organization ( IRS 501 (c)(3) ) dedicated to connecting Peking University alumni in Northern California. In the spirit of the treasured legacy of Peking University - Science and Democracy, PKUAANC organizes social, academic and business activities with the purpose of assisting the professional and personal growth of our alumni, promoting communication between people in America and China.

PKUAANC was officially founded in May 1992 with the efforts of many alumni. Over the years, PKUAANC has grown into an influential Chinese organizations in the Bay area, thanks to the endless efforts of many alumni and the past terms of PKUAANC officers. 
Our website is http://www.pkuaanc.org/
【讲座】拜耳制药生物药品研发部首席科学家刘胜江博士:From an Idea to a Business