From Allyship to Advocacy: A Conversation with Jeffery Tobias Halter
Description
Please note: Unless otherwise noted, BWWC events are for 100% Talent Compact Signers only. If you are a prospective signer and would like to learn more by attending, please contact us at team@bostonwomensworkforcecouncil.org.
---
About the Event:
In our mission to close the gender wage gap in Boston, it has become very clear that we simply cannot do it without the partnership of Mayor Walsh and the Boston business community. Through our 100% Talent Compact member events, we aim to surface the various solutions that help close the wage gap, including male allyship. We want to encourage and celebrate the male allies in our 100% Talent Compact by providing opportunities these dialogues and understand the power of their stake in this work.
We are thrilled to welcome our 100% Talent Compact Members for a special bonus member briefing this summer, July 16th: Male Allies in the Workplace - From Allyship to Advocacy. We're delighted to be joined by Jeffery Tobias Halter, President of YWomen, a strategic consulting company, who will discuss the business, moral imperatives and practical steps men AND women can take in advocating for women's advancement in the workplace. Members will have an opportunity to share their thoughts with fellow compact signers and a special Q&A session with our featured speaker.
100% Talent Compact Executives and plus ones are highly encouraged to attend. Parking options will be available. RSVP today.
Special thanks to the Massachusetts Convention Center Authority (MCCA) for making this event possible.
Program Schedule:
04:30 pm - 05:00 pm: Registration / Networking / Hors D'Oeuvres & Drinks
05:00 pm - 06:30 pm: Program
Welcoming Remarks with BWWC Co-Chair, Cathy Minehan

Keynote Presentation with Jeffery Tobias Halter: Women Beyond the Tipping Point - Moving from Concept to Advocacy

Guided Breakout Discussions

Closing Remarks
Register now. Individual and Group tickets available. Bringing a guest? Limited guest tickets available. Please RSVP by 07/19!
About the Speaker: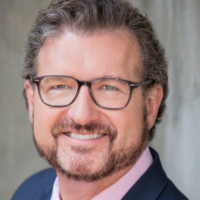 Jeffery Tobias Halter is a corporate gender strategist. The country's leading expert on engaging men to advance women, Jeffery is the President of YWomen, a strategic consulting company. The former Director of Diversity Strategy of The Coca-Cola Company, Jeffery has consulted with leading brands including Bristol-Meyers Squibb, Deloitte, Citigroup, GE, Johnson & Johnson, Moet Hennessy and more. Jeffery's latest book WHY WOMEN, The Leadership Imperative to Advancing Women and Engaging Men, is the first business book written by a man on how companies can advance women to enhance the company reputation, the bottom and retain talent. A highly sought-after speaker, Jeffery is a two-time TEDx speaker and frequently keynotes at industry and corporate events.
You can learn more by visiting: https://ywomen.biz/jeffery/