Event Information
Location
Crossroads School for Arts & Sciences
Roth Hall
1714 21st Street
Santa Monica, CA 90404
Description
You are invited to attend our next LAPPG meeting featuring:
4K WORKFLOWS AND BEYOND WITH
HP, INTEL® AND ADOBE

&
THE TOP 10 THINGS INDIE FILMMAKERS SHOULD
KNOW ABOUT 3D POST-PRODUCTION

on

Wednesday, June 11th, 2014 @ 7pm
Join us for a special presentation from film editor Vashi Nedomansky as he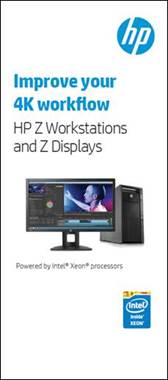 shares the 4K workflow he used editing the Waiting for Lighting documentary. He'll also discuss using both an HP Z Workstation and Z Mobile Workstation, powered by Intel® Xeon® processors seamlessly with Adobe Premiere Pro CC to natively edit 4K and 5K files to create four nationally broadcast spots and a 20 minute epilogue for the film that describes Danny Way's epic fall at the XGames. Additionally Vashi will talk about how the changes in technology, both speed and integration, are enabling individuals to create so much more by themselves.

Vashi Nedomansky has edited a feature film for David Zucker (Airplane, Scary Movie), cut Broadcast Spots for all 5 United States Military Branches (Air Force, Army, Marines, Reserves, Coast Guard) and worked on the cutting edge of filmmaking with partners such as: Bandito Brothers, Shane Hurlbut, Vincent Laforet, The Polish Brothers and other established artists.


See more at: http://vashivisuals.com/about/#sthash.UxVKZpon.dpuf
***We will be giving away one HP DreamColor Monitor, Z27x – 27" diagonal screen!***

The new HP DreamColor Z27x display features a new color-critical monitor with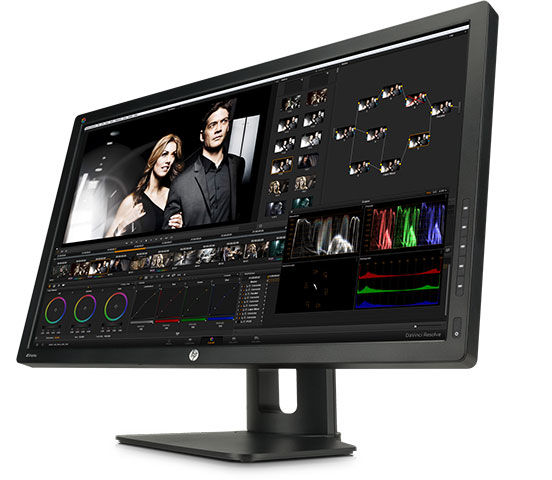 integrated color calibration engine, 4K input support and 10-bit color that drives ups to 1.07 billion on screen colors. Used in a wide range of color workflows, including animation, visual effects, post production, digital photography and digital prepress.
Retail value: $1499.00. Must be present to win!
I have edited a feature film for David Zucker (Airplane, Scary Movie), cut Broadcast Spots for all 5 United States Military Branches (Air Force, Army, Marines, Reserves, Coast Guard) and worked on the cutting edge of filmmaking with partners such as: Bandito Brothers, Shane Hurlbut, Vincent Laforet, The Polish Brothers and other established artists.
By discussing technique, technology, emotions and ra
- See more at: http://vashivisuals.com/about/#sthash.UxVKZpon.dpuf




SPONSORED BY HP and INTEL®
BE THE LUCKY ATTENDEE TO WIN A FULL YEAR OF
THE TOP 10 THINGS INDIE FILMMAKERS SHOULD KNOW ABOUT 3D POST-PRODUCTION

Rick Baumgartner, author of the new book 3D POSTPRODUCTION - Stereoscopic Workflows and Techniques will cover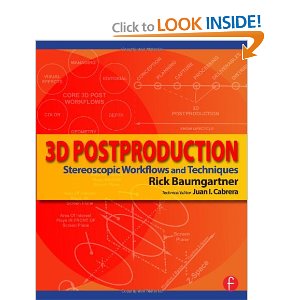 the key topics independent filmmakers and content creators need to know about posting natively-shot stereoscopic 3D in a way that makes the best use of scarce post resources.There will be a powerpoint presentation and a series of short video mini-tutorials, all in 2D. He will be joined by the book's technical editor Juan I. Cabrera.

Rick Baumgartner is a Digital Content Producer specializing in postproduction, visual effects, and advanced imaging. He contributed post expertise to the first digitally captured live-action 3D feature (U2 3D), the first digital 3D television episode (NBC's Chuck vs. The Third Dimension), and the first digital 3D television commercial. Rick received an Emmy nomination for his visual effects work on Buffy The Vampire Slayer. His feature film work includes 300, Monster House, and Idiocracy, and he has production credits on six videogames. You can visit his website at www.RickBaumgartner.com.
Juan I. Cabrera is a Colorist and Stereographer with 14 years of experience in the field of Post-Production. He began his career in Spain, where he started two studios and worked with some of the biggest names in the industry. He came to US in 2011, and since then has worked on 3D productions such as PROMETHEUS, THE AMAZING SPIDER-MAN, STAR TREK INTO DARKNESS and TRANSFORMERS: AGE OF EXTINCTION. among many other 3D and 2D projects. Juan specializes in both finishing and workflow design and is a senior-level operator of the high-end SGO Mistika postproduction finishing system.

As always there will be plenty of time to network, enjoy some coffee and participate in our great giveaway! $5.00 kindly requested at the door will include 1 giveaway ticket.
Location:

@ Roth Hall

1714 21th Street
Santa Monica, CA 90404
**Street parking is available on 21st and also on Michigan east of 21st Street and in our 22nd Street parking lot (between Michigan and Pennsylvania.)
---
THANK YOU FOR SUCH AN AMAZING EVENING!

On May 15th, 2014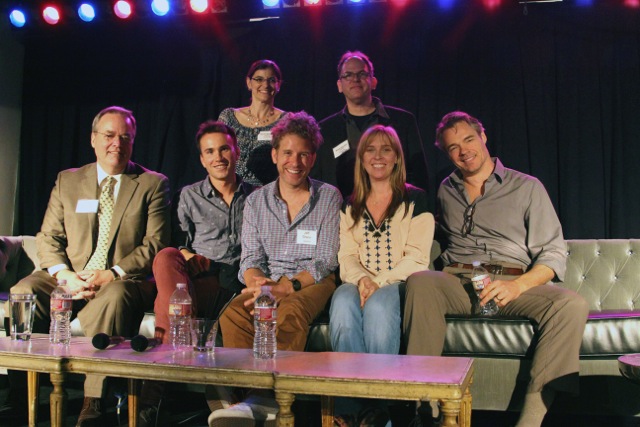 our group hosted "LAPPG Presents: Navigating Filmmaking in LA Panel and Networking Event." This was an amazing evening of networking and a panel discussion moderated by Paul Audley, President of FilmL.A. with four fabulous filmmakers including, Miranda Bailey, Jeff Grace, Tjardus Geridanus and Larry Laboe who have successfully completed and distributed films shot in LA. We also want to thank Jeanette Brill for coming to accept an award of recognition on behalf of Blumhouse Productions for keeping 95% of their production work here in Los Angeles!

A special thank you to all our event sponsors:
ABS Payroll, Atomos, Below the Line, Creative Handbook, FilmBreak, FilmL.A., HDSLR Shooter, HollyShorts Film Festival, Hollywood Chamber of Commerce, IATSE Local 706 Make-up Artists and Indievent, Hair Stylists Guild, Mercury Production Report, MovieMaker Magazine, NewFilmmakers Los Angeles, Post Production Buyer's Guide, ProductionHUB, Robertson Taylor Entertainment Insurance, SAG-AFTRA, SAG Indie, Sound & Picture, We Make Movies, Women In Film.
Thank you to Below the Line for the wonderful coverage of our event!
---
LOOKING FOR WORK? HELP GET YOURSELF HIRED WITH THIS WORKSHOP!

The Los Angeles Post Production Group in association with ProductionHUB is hosting a free workshop at Cine Gear Expo called:

Win Projects & Attract Clients By Making Your
ProductionHUB Profile Work For You

on
Friday, June 6th at 4:00pm at
The Studios at Paramount - Screening Room #5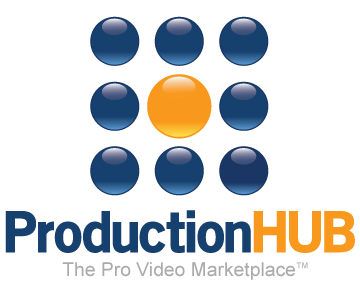 You'll learn detailed, actionable tips on optimizing your online profile to increase your chances of getting found by the 6 million+ who search ProductionHUB.com annually for production and post production services. Perfect for newbies, as well as professionals who already use ProHUB to find work and want to find out how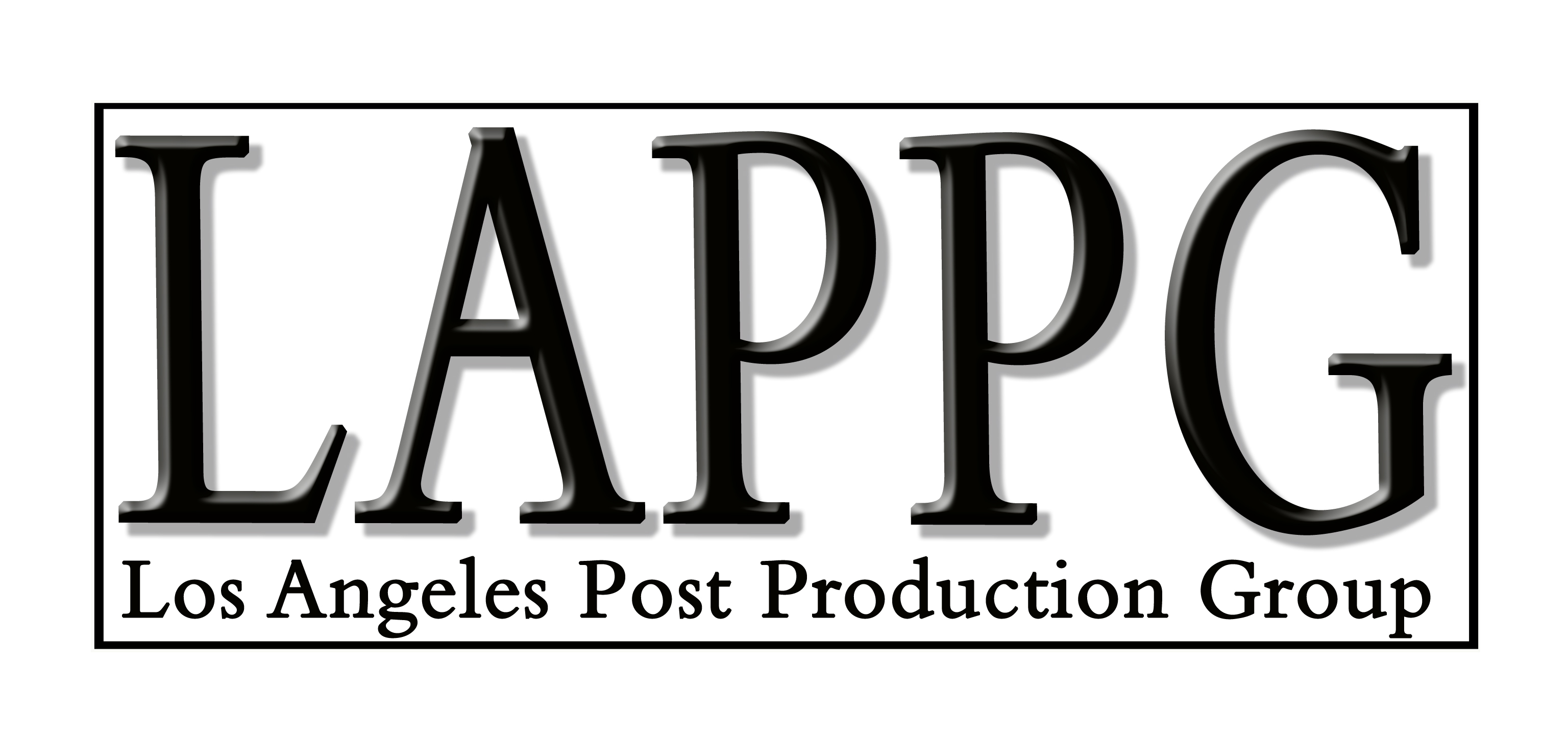 they can make their profile work for them.

***You must register for an exhibits pass to Cine Gear to be able to attend.***
Click here to register for the Expo.

Registration to Cine Gear is free until May 31, 2014, at midnight Pacific time.
Cine Gear Expo offers the opportunity to meet with companies producing the latest tools and services for the industry, get hands-on technical training, gain new skills, hear breaking industry news, network with peers and learn from industry leaders. Nowhere else will you find the volume and quality of information that will be available at Cine Gear Expo 2014.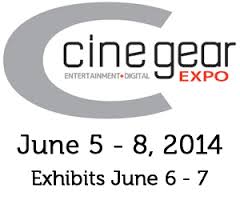 ---
CALL FOR SUBMISSIONS FOR:
On Location: The Los Angeles Video Project - What is Your LA?
Tell us your story in a narrative, documentary, commercial or animation format that positively highlights Los Angeles to the rest of the world. Create original, branded entertainment with Los Angeles as the experience.
Enter a film in "On Location: The Los Angeles Video Project" and have a shot at winning over $50,000 in prizes!

The Los Angeles Video Project is a community outreach multimedia program that celebrates and enlists LA's remarkable pool of filmmakers. By engaging these creative members of the Los Angeles community to act and serve as Ambassadors of LA, NewFilmmakers Los Angeles (NFMLA), along with the support of the City of Los Angeles and and LA Weekly are able to share what these artists call their LA; an insider perspective into this diverse, cosmopolitan city and its neighborhoods.

Additional details at www.nfmla.org/onlocation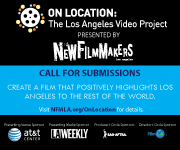 ---
CALLING ALL EAST COAST AND BI-COASTAL MEMBERS
Manhattan Edit Workshop's one-day summit, Sight, Sound & Story, returns to New York on June 14th, 2014. The event gathers a collection of diverse and intriguing speakers spanning the world of post-production. Panels include the art and processes of editing film & television and the craft behind sound design. This year's event features long time Steven Spielberg editor Michael Kahn, A.C.E.! The summit culminates in a gala reception and networking session for over 300 guests, panelists, and vendors.
LAPPG Members can receive $20 off the regular price of $89 by using the code: SSS_LAPPG
For more information and to register for this event click here.
---
HOLLYSHORTS "HOW TO" SERIES ON MAY 29th @ BUSBY'S EAST

Blaze Trails on the New Media Frontier - co-presented by Women In Film
Join our friends at Hollyshorts and Women in Film as they explore the ever-changing world of new media. There are more opportunities available for filmmakers everywhere to make their mark on the digital landscape - especially women. Hear from top female filmmakers and producers that have used the new tools and avenues available to make their mark and achieve success in the industry, and how you can do the same.
For more infomation on the event and to purchase tickets visit:
http://www.eventbrite.com/e/hollyshorts-how-to-blaze-trails-on-the-new-media-frontier-co-presented-by-women-in-film-tickets-11597639853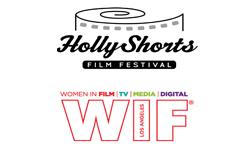 ---
STAY CONNECTED
Keep up-to-date with special member offers, discounts and news!

"Like" our Facebook LAPPG fanpage!
And don't forget to follow us at twitter.com/losangelespost!
---
We graciously thank the following partners for their generosity and support for our monthly meetings. Please visit them:
Adobe, Advantage Video Systems, Art of the Guillotine, Artbeats, Below The Line, Blackmagic Design, BorisFX, Creative Handbook, CrumplePop, Digieffects, Digital Rebellion, Digital Video Expo, FilmTVSound.com, Focal Press, Hewlett Packard, HollyShorts, Imagineer Systems, Intelligent Assistance, Larry Jordan & Associates, Lynda.com, Moviola, Mercury Production Report, Noise Industries, Peachpit, Pond5, Post Production Buyers Guide, Pro Sound Effects, Pro Video Coalition, ProductionHUB, Shutterstock, SmartSound, Sound & Picture, Take 1 Transcription, Telestream, WestDoc, WoodysSoundAdvice.com.
We look forward to seeing you on Wednesday, June 11th!
Sincerely,

Los Angeles Post Production Group
Please visit www.lappg.com for member offers, book reviews, job listings, industry news and more.
Date and time
Location
Crossroads School for Arts & Sciences
Roth Hall
1714 21st Street
Santa Monica, CA 90404
Organizer of From 3D to 4K Workflows at June 11th's LAPPG Meeting
The Los Angeles Post Production Group is a professional organization for people with a passion for film, video and the digital media finishing process.

The LAPPG discusses all aspects of post production, from picture and sound editing to color correction, visual effects, codecs, storage and post workflows.

Expert presenters and leading companies come to our monthly meetings and share new technologies, techniques, tools, products and best practices to aid us in telling great stories.
We also provide our members with great offers and discounts as well as opportunities to network and make industry connections.
Membership is free and you need not live in Los Angeles to take advantage of this great resource.
To become a member please email your name and information about yourself to membership@lappg.com.