Description
Join us on Mar 23 at HYSTA's first TAPower event, featureing Dr. Yuanyuan Zhou, Founder of Whova, PatternInsight and Emphora, Qualcomm Chair Professor at UC San Diego and Winner of 2015 ACM SIGOPS Mark Weiser Award.
As a serial entrepreneur, a professor in computer science and an industry expert, Dr. Zhou is going to share her own experience co-founding 3 startups and mentoring her students in their entrepreneurial endeavors, and will particularly address in great depth the topic of customer acquisition and retention in the B2B market. Relating to her rich background, she will also discuss how to overcome barriers and take on leadership roles in the tech industry.
Dr. Zhou has also brought along her colleague at Whova, Caroline Shen, who will share how Whova incorporates customer feedback into product-planning decisions.
ABOUT SPEAKER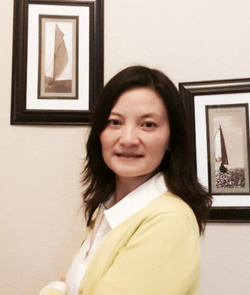 Dr. Yuanyuan Zhou
Dr. Yuanyuan Zhou is a Qualcomm Endowed Chair Professor at UC-San Diego. Dr. Zhou is an ACM Fellow and IEEE Fellow, Winner of 2015 ACM SIGOPS Mark Weiser Award. She obtained her Ph.D from Princeton University. Before UCSD, she was a tenured associate professor at University of Illinois at Urbana Champaign (UIUC).
She has co-founded three startups. Her second startup, PatternInsight, has successfully deployed software quality assurance tools in many companies. In 2012, its Log Insight business line was acquired by VmWare, and now Log Insight is a VmWare Product offered to many data center customers. Her third startup, Whova, has provided solutions for more than 3000 conferences in 83 countries. She has the great fortune of working with many talented students and colleagues, many of whom are successful entrepreneurs, or tenured/tenure-track professors at top universities.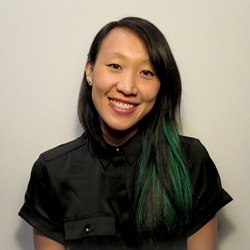 Caroline Shen
Caroline Shen is a product manager and designer at Whova. She has worked in similar roles at startups in a variety of fields, from education to messaging and now event management. She holds a degree in Product Design from Stanford University where she studied the d.school user-centered design methodology and mechanical engineering.
AGENDA
6:30 - 7:00 PM: Check-in, Dinner & Networking
7:00 - 8:00 PM: Talk by Dr. Yuanyuan Zhou
8:00 - 8:30 PM: Q & A
8:30 - 9:00 PM: Networking
*The event will be in English. Dinner will be served at 6:30.
ABOUT TAPower

TAPower is an English event series featuring extraordinary women speakers who will focus in their speech how to overcome barriers, achieve career success and demonstrate leadership working, founding startups and investing in the tech industries. Through interactions, attendees are encouraged to explore how to better balance multiple social and professional responsibilities, identifying and fulfilling their values in a dynamic and diverse social environment.
ABOUT HYSTA
Established in 1999, HYSTA is the leading non-profit US-China professional organization in Silicon Valley that aims to help investors, entrepreneurs, business leaders, young talents, students and scientists and scholars to better connect and leverage the resources of the community. Today, HYSTA has built an influential network of 10,000+ members mostly based in Silicon Valley, with many active across the globe. In close partnership with prestigious universities, corporations and diverse professional and business organizations, HYSTA strives to unite business and professional elites to bring their leadership and career success to the next level.