About this Event
Do you have what it takes to win at the 5th annual Frisco Inferno BBQ Competition?
Bring your cooker and your secret recipes to Downtown Rogers on September 27-28 to compete in the tastiest contest in Rogers! Two coveted trophies will be awarded - the "People's Choice" prize, and the "Best Butt" award.
This year's event will be held alongside the roaring thunder of the Downtown Rogers Bikes on the Bricks festival.
Register your 4-person BBQ team for $200, and we'll provide you with 3 pork butts to cook on site - your choice of cooking style and fire source.
Then we'll open the tasting (and judging) from 3-5 p.m. on Saturday, 9/28.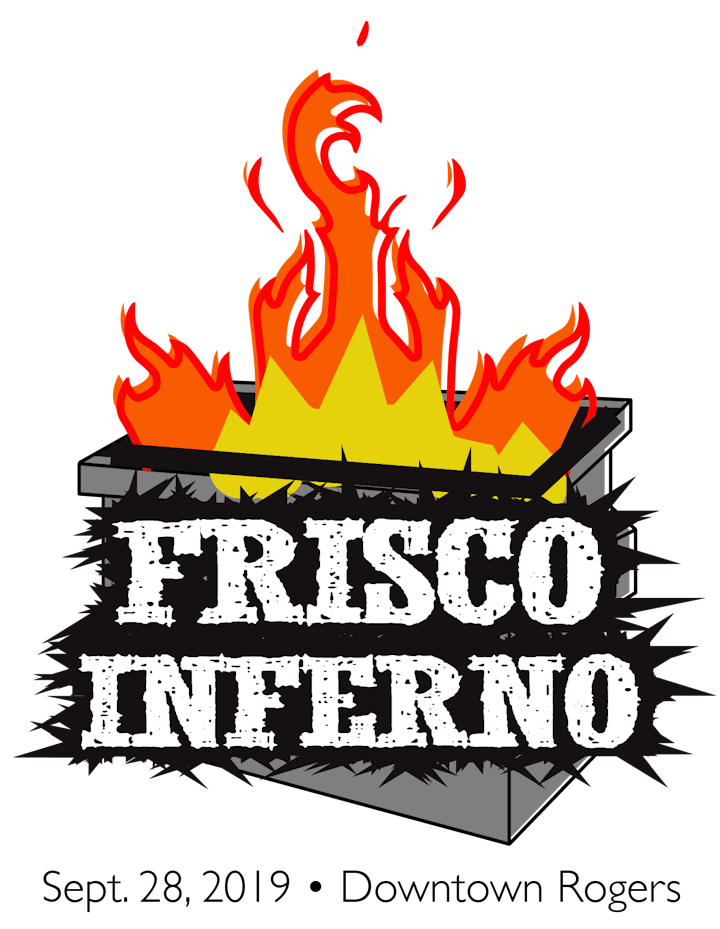 The People's Choice Award
Event attendee's votes will decide the winners of the People's Choice Award. After tasting our competition's fare, participants will award their ticket to the team they feel represents the "spirit" of what this great competition is all about. They will vote by handing their entry ticket to the competitor of their choice. At the end of the event, the votes will be tallied, and the top three vote getters will win either the First, Second or Third Place trophies. The oversized "Travelling Trophy" will also be awarded to the first-place team for display at their business for one year.
The Best Butt Trophy
Five individual non-partisan experienced competition judges will sample the competitor's fare and determine who has cooked the best-tasting pork butt. Through voting, the judges will award the First, Second and Third place trophies.