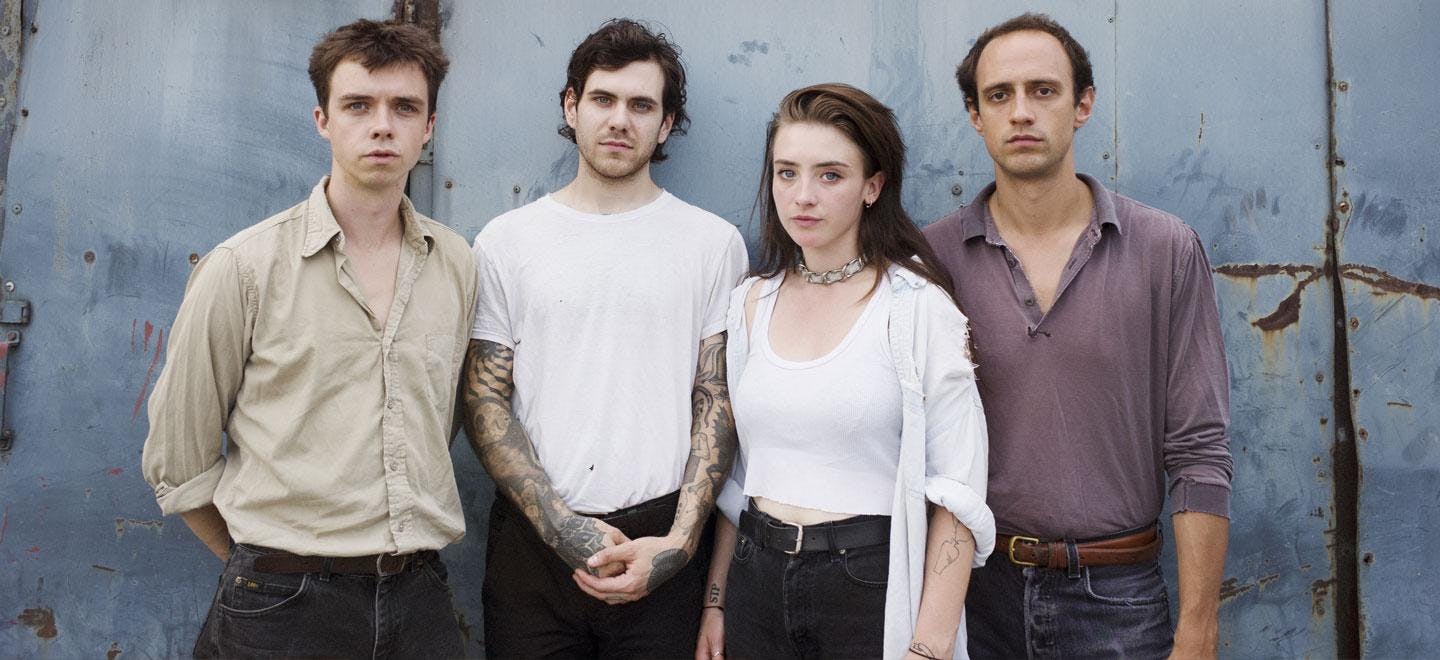 About this Event
$10 // 21+
----------
FRIGS is a Toronto-based band that pairs the raw, emotional grunge of PJ Harvey with the immersive, psychedelic post-punk of early Sonic Youth. With each member bringing a unique set of influences, FRIGS creates a sound that is hard to pin down and an impression that's unshakable. 
Led by the force of Bria Salmena's vocals, the band has earned a reputation for putting on an hypnotic and visceral live performance. Embracing the mercurial and experimental, their shows are built upon instinct; a vocal growl can unexpectedly give way to a hushed whisper; languid drones boil over into guttural and searing tones. 
THE HECKS are a rock ensemble set on reviving short-form songs with heterophonic jabs from their busted, misstrung guitar collection. Their enduring interest is in the manipulation of form-based musical tropes, which yields succinct but engaging bursts of sculpted pentatonic structure, sleek and textured instrumental passages, or atonal rhythmic nonsense.
DESERT LIMINAL is a genre-evasive minimalist duo centered by Sarah Jane Quillin's (Heavy Dreams, Pantyhose) spectral vocal melodies layered over low-end vintage synth, ambient samples and driving drum grooves. Thoughtful lyrical tone and instrumental texture combine to achieve a dark, atmospheric synergy focused on liminal, threshold states - grief, dissociation, retrospection and the experience of nonlinear time. Static Thick was released in October 2017.
Neighborhood block boy Jason Balla of EARRING will be spinning the hits before, during and after the show! A very tasty treat.