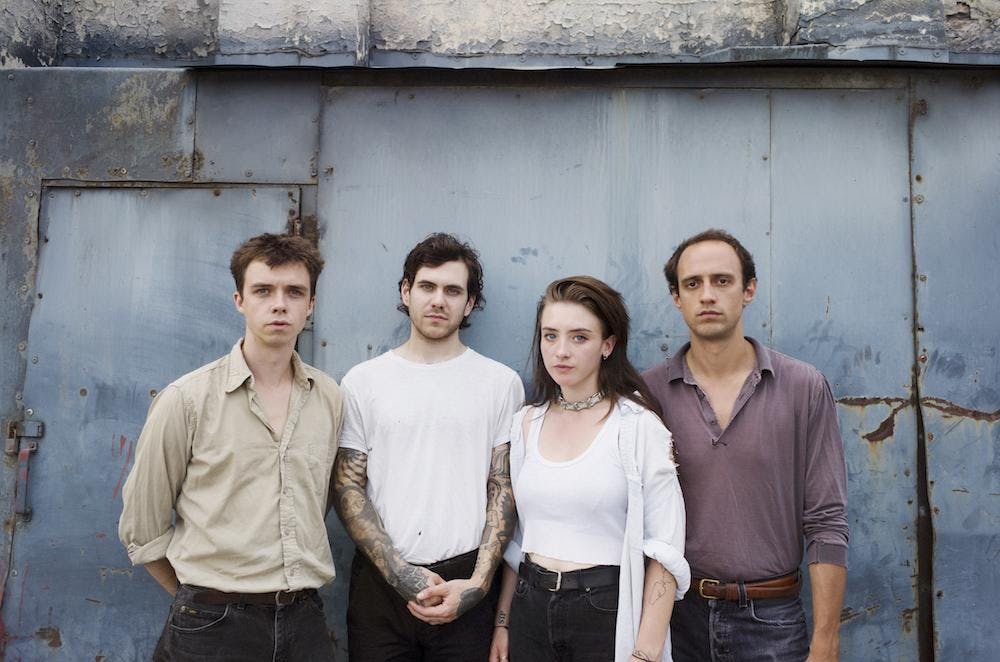 About this Event
$10 // 21+
---------------
FRIGS is a Toronto-based band that pairs the raw, emotional grunge of PJ Harvey with the immersive, psychedelic post-punk of early Sonic Youth. With each member bringing a unique set of influences, FRIGS creates a sound that is hard to pin down and an impression that's unshakable. Their 2018 release, Basic Behavior, was written and recorded over a 16-month period, split between two locations: the band's home studio and Union Sound Company in the east end of Toronto. With the freedom to explore and discover at home, combined with the necessary urgency and immediacy of working in a professional studio, the contrast in these two recording approaches created an end product that is at once stark, chaotic, reflective, and manic.
Formed at the dawn of 2014 in Chicago, BASEMENT FAMILY is a three-piece rock outfit forged and tested in feedback. Drawing upon their hometown's lineage of noise rock as well as the lineups of esteemed labels such as Touch and Go and SST, the power trio has always pursued making uncompromisingly loud music rather than chasing any trends. The band, currently consisting of guitarist/singer Alex Auby, bassist/singer Joel Schafer, and drummer Jesse Skolmoski, is currently preparing new material to be recorded and released as a follow-up LP to their self-titled debut on Chicago diy label, Maximum Pelt.
Summer is the season for stargazing, but summer's over, baby, and Chicago's DENDRONS are coming to lay down a dreamscape of jangley noise pop. As seen on their 2018 debut EP, Aliens, glittering guitars and syncopated percussion paint an ever-changing sky behind soft-spoken lyrics. In the seven short months since the EP's release, the band opened for Acid Mothers Temple and played Valley of the Vapors, a SXSW companion festival.