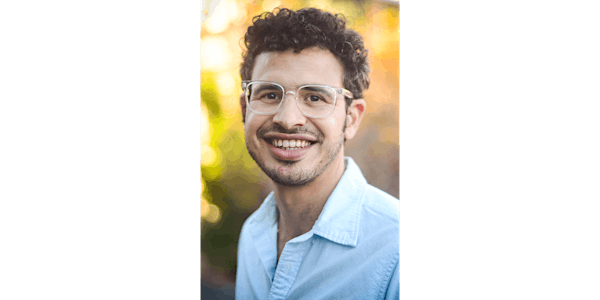 Friendship in the Age of Loneliness: How to Make Friends as an Adult
Join us as Smiley Poswolsky shares a blueprint for building meaningful connections and friendships while juggling the demands of parenthood.
When and where
Location
Mountain View High School 3535 Truman Ave Spartan Theatre Mountain View, CA 94040
About this event
We are lonelier than ever. Two-thirds of Americans are lonely and the average person hasn't made a new friend in the last five years. In the wake of the pandemic, it's more clear than ever that our friendships are vital to our health and happiness. But why can it feel so difficult to keep those bonds alive as an adult—especially as parents? Why do we spend only four percent of our time with friends? Join us as Adam Smiley Poswolsky, workplace belonging keynote speaker, and author of the recent book, Friendship in the Age of Loneliness, proposes a new solution for the mounting pressures of modern life: focus on your friendships. In this talk, Smiley will share practical habits and playful reminders on how to create meaningful connections, make new friends, be a Minister for Loneliness in your community, prioritize real-world experiences, and deepen your relationships at work and outside of work. With warmth and inspiration, Smiley reminds us that nurturing old and new friendships is a ritual, a necessity, and one of the most worthwhile things we can do in adult life.
Biography
Adam "Smiley" Poswolsky is an internationally renowned keynote speaker, workplace belonging expert, and bestselling author of three books: The Quarter-Life Breakthrough, The Breakthrough Speaker, and Friendship in the Age of Loneliness. Smiley regularly speaks at Fortune 500 companies like Apple, Google, Facebook, Deloitte, and Verizon, as well as Stanford University's Graduate School of Business and University of California-Berkeley's Haas School of Business. Smiley has advised heads of state and foreign leaders about next gen talent, workplace belonging, and the future of work. Smiley's TED talk has been viewed nearly 2 million times, and he has spoken in front of fifty thousand people in twenty-five countries. Smiley's writing has been published in Harvard Business Review, Fast Company, and the Washington Post, and his work has been featured in the New York Times, the New Yorker, and the World Economic Forum.
Additional Information
Audience:  Grade TK -  12 parents, caretakers, teachers, and counselors
Admission:  Free