Description

FRIENDSHIP FOREST-Planting Party
Come help us grow the next 150 years of our city! All ages are welcome to join the tree planting party on the banks of the Mississippi River. When you arrive you get assigned a new friend and tree. Together with the help of trained volunteers and arborist you will plant your tree, name your tree, and adopt your tree. Through the Friendship Forest website planting partners will be connected to their tree and receive updates on its health and reminders to visit.
This will be a fun filled day celebrating the urban canopy, the mighty Mississippi river and our future! There will be music and free snacks!

FAQs
What are my transport/parking options getting to the event?
There is limited parking at Lower Landinf Park. Please consider riding your bike, taking the greenline or there is all day parking for $4 at the Union Depot B Lot. If you park at Union Depot Parking Lot B just towards the river and cross over Shepard Rd and turn right on the riverside walking path. Lower Landing Park is just past the bridge.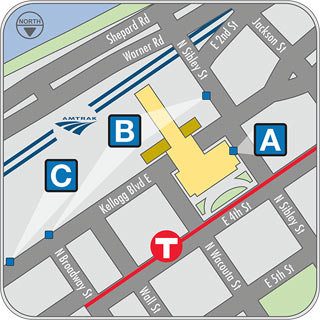 What should you wear/bring to the event?
Please wear coffortable clothing and close toed shoes for planting a tree. Also bring water and if you have gloves that would be great but if not no worries. We will have some snacks and drinks avaible for all volunteers.
If you have any questions contact?
Amanda Lovelee- aloveleephoto@gmail.com
This project is made possible with funding from the Knight Foundation Green Line Challenge and suport from Mississippi Park Connection, Mississippi National River and Receration Area, St Paul Parks and Receration, and University of Minneasota Department of Forest Resources.