Description
Let's Gather and Give Thanks at our Friendsgiving PopUp! Join us at My Yard Live Tuesday, November 12th from 11:30am-2:30pm for an extra special event celebrating our friends Big and Small! Enjoy our PopUp PlayDate featuring 30 Vendors to Shop, FREE Thanksgiving Themed Activities, LIVE Performances by Hullabaloo, & A Scrumptious New Brunch Menu to try like B-Fast Tacos and French Toast!
We will also be hosting a food drive with #sdbeerfooddrive benefiting the San Diego Food Bank. Stay tuned for our amazing line up of vendors, sponsors, & giveaways!!!! Purchase your "FREE ticket" so we know how many kiddos to expect and also be entered into our collaborative raffle!
Organic Treats will be sponsored by @gogosqueez
♥️ Come hungry and thirsty because a Portion of Food & Beverage Sales from this event will also benefit Angels Foster Family Network! Belly up for a mocktail or libation and grab a bite! You can also join the NEW My Yard Live Pint Club and bring home a growler of beer!
WIN STEVE"S HANDMADE UKULELE! WHAT A GORGEOUS GRAND PRIZE FOR GIVING!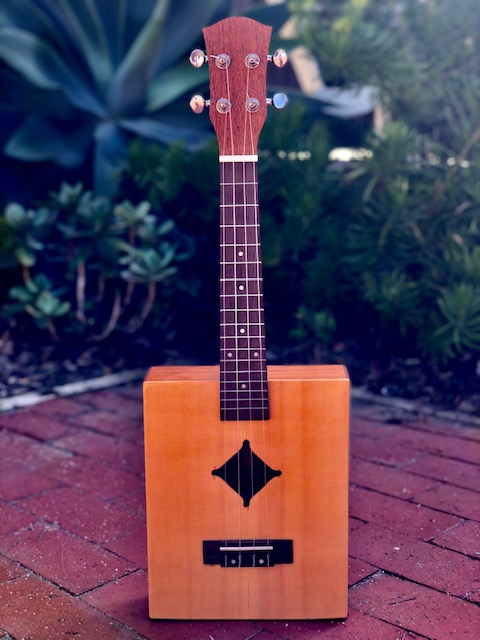 Hullabaloo Steve just made a Batch of Beautiful Ukuleles and is giving ONE away! The family who brings in the MOST donations during the PopUp Shop WINS this amazing GRAND PRIZE! Winner will be announced during the event. If you need any ideas of what to bring for the Food and Diaper Drive CLICK HERE!
MORE FANTASTIC PRIZES FROM OUR FEATURED VENDORS!
Simply RSVP and attend to WIN ! Good Luck!
Wild Orange Essentials - Of Pure Essence
Crochet Poncho - Jessie and Sky
Month of Dance Classes - Lovely Leaps
$20 Gift Certificate - Dot Dot Smile Michelle Baranski
Two Sets of Color Street Strips - Amber's Aloha Manis
Scentsy Gift - Crysta Garcia
To apply for a volunteer position or if you have a small local business and would like to apply for a vendor booth, go to www.sdpopup.com to submit your application today!
Visit us at www.sdpopup.com for all upcoming events, playdates and opportunites!