Description

Due to unforeseen circumstances we are unfortunately cancelling this week's Friendsgiving Family Dinner. We hope that you have a wonderful season and stay on the lookout for our 2020 Family Dinners .
Best,
San Diego Melanin x Culture Plus Cuisine
Join Culture + Cuisine and San Diego Melanin for a special Friendsgiving Family Dinner!
At Friendsgiving we're exploring and redefining our definitions of community, friendship, and service.
Your seat at the table includes a three course, family style dinner (menu below), dessert, wine and much more!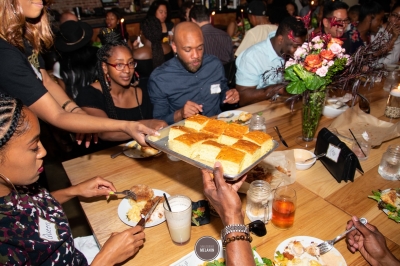 Additionally, this intimate experience will feature a special performance by poet and songstress Geminelle, interactive discussions, and much more!
Whether you come alone or with friends you will leave as family! So get ready to branch out & break bread with someone new!
Seats are extremely limited and will sell out, so don't wait to secure your seat at the table!!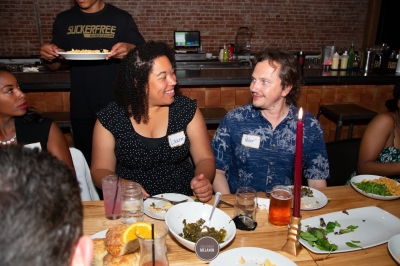 Vegetarian and Pescatarian meals are available. Unfortunately, we will not be offering vegan meals at this time. Please email us about food allergies BEFORE booking to ensure we can accommodate.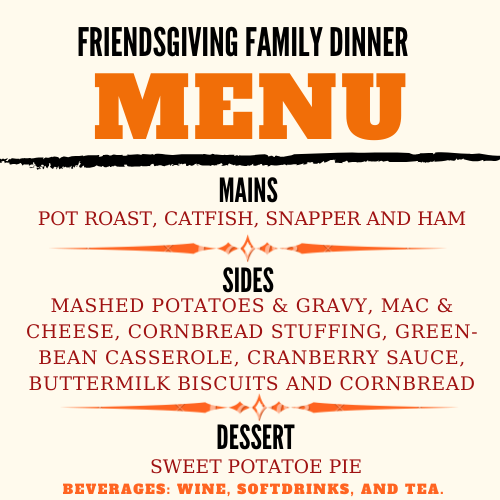 This event is geared for adults and is not suitable for small children.
18+ to attend and 21+ to drink