Friends of Taconic State Park 9th Annual Meeting & Barbecue Supper with Dav...
Event Information
Location
Copake Iron Works Historic Site in Taconic State Park
33 Valley View Road
Copake Falls, NY 12517
Description

Friends of Taconic State Park 9th Annual Meeting and Barbeque Supper with Noted Biographer, David Nasaw

Join us on Thursday, July 27th at 6pm for a very special annual meeting. Our featured speaker is renowned author David Nasaw whose biographies of William Randolph Hearst, Joseph P. Kennedy and most recently, Andrew Carnegie, have been best sellers. David will speak about how Carnegie's success led to the demise of the Copake Iron Works. The opportunity to learn more about this titan of American industrial history – and others -- should make for a fascinating evening.
This year we will be serving a professionally prepared barbecue supper prepared by popular pitmaster Ken Preusser. The menu will include grilled chicken and pulled pork along with cole slaw, vegetarian baked beans, and corn bread. An optional veggie burger with all the sides will also be available.

Tickets - $15. Purchase in advance. Ken Preusser's BBQs always sell out!

Takeout avaliable for non-members.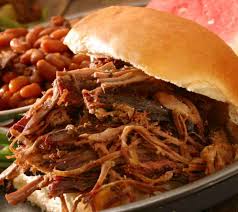 Date and Time
Location
Copake Iron Works Historic Site in Taconic State Park
33 Valley View Road
Copake Falls, NY 12517